The Comet of the Century will not be.
In literally breaking news, Comet ISON appears to have broken up. Images from Sun-focused space telescopes show the comet, or has-been comet has turned into a a streak without any visible head.
LOS ANGELES, CA (Catholic Online) - Images of Comet ISON strongly suggest the comet has broken up. Astronomer Phillip Plait speculates that based on the latest imagery Comet ISON has broken up just before reaching its closest approach to the sun.

Last night, ISON reportedly increased dramatically in brightness, then faded after several minutes. This is consistent with the breakup of a comet's nucleus. The latest images show the comet as a streak of dust as opposed to a proper comet with a well-defined head.

Having broken up, Comet ISON will not be visible to observers on Earth, since it has become a streak of dust.

Perihelion is a dangerous time for comets, especially for comets passing so close to the Sun. The gravitational force of the Sun is so powerful that its tidal forces often break apart close-passing (sungrazing) comets as they approach.

That ISON has broken up remains unconfirmed, but the images appear to suggest the comet is done.

The breakup of the comet is not all bad news. Scientists can no use the breakup to study the comet's composition as well as the Sun's outer atmosphere.

A birth foretold: click here to learn more!



---
Copywriter 2015 - Distributed by THE NEWS CONSORTIUM
Pope Francis Prayer Intentions for October 2015
Universal:
That human trafficking, the modern form of slavery, may be eradicated.
Evangelization:
That with a missionary spirit the Christian communities of Asia may announce the Gospel to those who are still awaiting it.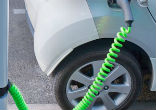 By Catholic Online (CALIFORNIA NETWORK)
Electric vehicles, intended to cut down emissions, are very popular in the Golden State of California. While they are removing smog from the air, the limited availability of plugs to charge up the cars is still very limited, which leads to long lines, long wait ... continue reading
---

By Nikky Andres (CALIFORNIA NETWORK)
The United Nations has been warned over the delay in negotiations pertaining to the autonomous lethal weapons of the future. Speculation rose that this delay may lead to failure to stop deadly robot wars from taking place. LOS ANGELES, CA (Catholic Online) - At ... continue reading
---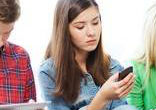 By Catholic Online (NEWS CONSORTIUM)
In the digital age, the new mantra should be, "The most important in the world - is the one that I am with." "Phubbing," the rude practice of taking cell phone calls while ignoring the people near you is described as being an epidemic problem in the United ... continue reading
---

By Nikky Andres (NEWS CONSORTIUM)
It has been months since police began tracking down a single man in a hoodie with a black ski mask caught holding up one gas station after another. It took authorities a bit of time before they solved a Long Island robbery spree, as the grainy surveillance footage was ... continue reading
---

By Catholic Online (NEWS CONSORTIUM)
Futurist and lecturer Ray Kurzweil foresees the day when the human race will transform with the help of nanobots, which will be implanted into our brains to connect us to the Internet. Kurzweil welcomes the day, which he predicts will be in the year 2030. While he is ... continue reading
---

By Hannah Marfil (NEWS CONSORTIUM)
Scientists from NASA are seeking answers for the mysteries of moon-like dwarf planet Ceres. On Wednesday, the agency announced they are accepting suggestions from the public that they report would be taken "very seriously." LOS ANGELES, CA (Catholic Online) - After ... continue reading
---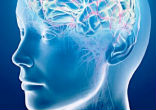 By Catholic Online (NEWS CONSORTIUM)
Much, if not all human experience resides in the memory. Now, an implant that encodes human memory is giving new hope to Alzheimer's patients and wounded soldiers who have lost their short-term memories. LOS ANGELES, CA (Catholic Online) - Developed at the ... continue reading
---

By Talia Ramos (NEWS CONSORTIUM)
Online scams are still prevalent, especially with the steady growth of new users. Social media giant Facebook gets new users every single day. However, novice users can pose dangers to themselves and to their Facebook friends by calling for "dislike" button scams. ... continue reading
---

By Kenya Sinclair (NEWS CONSORTIUM)
A major study's results show promise for a gene-activity test that gauges early-stage breast cancer patients' risks. The test can tell who will benefit from chemotherapy treatment and who will not. Those who do not require chemotherapy are not negatively affected by ... continue reading
---

By Marshall Connolly, Catholic Online (NEWS CONSORTIUM)
The good news? Scientists in California have found water! The bad news? It's on Mars. Scientists from the Jet Propulsion Laboratory in Pasadena California have announced through NASA, the finding of recent water flows on Mars, demonstrating the planet still has liquid ... continue reading
---
All Technology News