By Marshall Connolly, Catholic Online (NEWS CONSORTIUM)
10/2/2013 (2 years ago)
Catholic Online (www.catholic.org)
Comet appears to glow green with poisonous gas.
Well, are you ready? After a year of breathless anticipation, skywatchers are prepared to receive the potential comet of the century next month as Comet ISON sails by Earth one it's first and last trip around the Sun.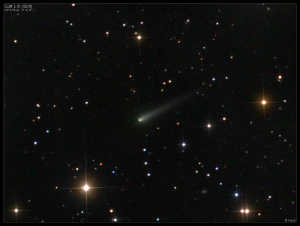 Comet ISON has a yellow-green tint in this image.
LOS ANGELES, CA (Catholic Online) - Astronomers have been watching Comet ISON closely as it approaches Mars this week, then continues in the general direction of Earth. When it was detected, now just over a year ago, astronomers originally predicted that its close brush with the Sun might cause it to brighten enough to rival the full moon. That prediction has been downgraded as the comet's brightness develops, but there are a number of other surprises that makes ISON worth paying attention to, including its color.

Backyard astronomers still have a couple weeks to wait before they can spot the icy comet, but professional and semi-professional astronomers with telescopes over 10 inches in diameter say they can already spot the fuzzy object near the planet Mars in the sky.

As of today, ISON is making its closest approach to the planet Mars and NASA astronomers are attempting to photograph the comet from the planet's surface and from orbit. If photographed, it would become the first comet ever imaged from the surface of another world.

The photos might also shed light on another curious phenomenon. As astronomers get their first look at the brightening comet with high-resolution equipment, they are observing a surprising development. Comet ISON isn't white, it's green.

Green comets are rarer than the usual white ones, but they appear with some regularity. The green color observed in the comet's coma, or head, is the result of cyanogen gas and diatomic carbon. Cyanogen gas smells like almonds, but despite the pleasing scent you won't be using it in your air freshener anytime soon because it's also poisonous. Diatomic carbon also has the dubious distinction of being a very strong acid.

Luckily, the gasses given off by the comet are far from Earth, nor are they concentrated. In fact, the gas is so diffuse that if you were to stand on the comet's nucleus and somehow breathe, you probably would not be poisoned.

However, the diffusion of this out-gassing is giving ISON a beautiful green tint, and is the reason why it is so bright. A handful of comet dust would appear black to us on Earth, but against the absolute blackness of space, it reflects enough sunlight to appear a bright greenish-white to us on Earth.

The brightness of Comet ISON has long been a subject of excitement with early estimates saying it could be as bright as the full moon around magnitude -17. Negative numbers indicate brighter objects. Now estimates say the comet will probably be closer to -3 or -5, about as bright as the planet Venus in the evening sky.

That means it will be easy to spot with the naked eye and will put on a spectacular show for billions to see.

ISON will become visible to the naked eye around November 6, and will remain visible for about two months, dimming out of view as it recedes into the depths of space around January 6. Still, a two-month display is amazing and exceptionally rare.

However, we may not get two months with the comet. Comet ISON is expected to pass less than a million miles above the surface of the Sun, and it is relatively small as comets go. This means there is a good chance that it will break up as it buzzes by. While this breakup could cause the comet to brighten suddenly, it may also fizzle out very quickly as it dissipates into space.

Alternatively, and what most skywatchers hope, is that ISON will survive the extreme tidal forces of its close approach to the Sun and remain intact and bright for all to watch into January.

ISON rounds the Sun on 28th November, and this is when it should be at its brightest. It will also be close to the Sun in the sky, so it won't be as easy to spot next to the Sun's glare. If it survives, it will pass closest to Earth on December 26. It will pass almost 40 million miles above the north pole, way too far away to be any threat to Earth.

After January, the comet should remain visible to most telescopes into March. After that, it will fade from view until it becomes invisible, sailing far beyond the power of our most capable instruments. ISON will silently sail into deep space on an path that will never ever bring it back to the Sun. ISON will continue traveling for eons, until another star or gravitational body acts upon it, likely billions of years from now.

Follow this link to have a look at ISON's path around the Sun!

For now, if you want to view Comet ISON, find Mars in the sky. You will need a large telescope with an aperture of more than 10 inches. Under good conditions, you should be able to pick out a faint, fuzzy patch to the upper left of the planet Mars on the morning of October 1. In fact the moon will align diagonally with Mars, and ISON should be just above the to the left of the two objects in the predawn sky. Again, you will need a powerful telescope.

If you miss it on Oct. 1, keep looking near Mars to see the comet.


For the rest of us, it will be a wait of four more weeks, possibly five at the most. Then one of the greatest spectacles in nature will present itself in the skies above.
Click here to learn about our Saint Michael the Archangel conference this Nov 1-3!
---
Copyright 2016 - Distributed by THE CALIFORNIA NETWORK
Pope Francis Prayer Intentions for May 2016
Universal:
Respect for Women: That in every country of the world, women may be honored and respected and that their essential contribution to society may be highly esteemed.
Evangelization:
Holy Rosary: That families, communities, and groups may pray the Holy Rosary for evangelization and peace.
---
---
---

By Kenya Sinclair (CALIFORNIA NETWORK)
A new app just signed a contract with a homeland security agency to help identify national threats to security - but is it accurate? LOS ANGELES, CA (Catholic Online) - Faception is a new facial recognition app that can identify everyone from terrorists to poker ... continue reading
---

By Marshall Connolly (CALIFORNIA NETWORK)
Facebook has announced they will retrain employees responsible for curating their news content. The social networking giant has been accused of censoring news and content with a conservative slant in favor of liberal content. LOS ANGELES, CA (California Network) - ... continue reading
---

By Marshall Connolly (CALIFORNIA NETWORK)
All healthy, well adjusted people want to work. It's hardwired into our DNA to build, to produce, to gather, grow and trade. Without this impulse, our species could never have built civilization. But what happens when an essential part of our being becomes obsolete? ... continue reading
---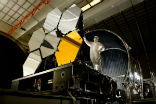 By Marshall Connolly (CALIFORNIA NETWORK)
Scientists have announced the discovery of three planets in the habitable zone of a star just 39 light years away. Such planets have the potential to host life, making them targets for future study. LOS ANGELES, CA (California Network) - Are scientists about to ... continue reading
---

By Marshall Connolly (CALIFORNIA NETWORK)
Earlier this year, a robot beat a master player at the ancient game of Go. Now, robots are beating humans at soccer. Armies of engineers are working around the world to develop artificial intelligence and robots that can do what humans do, only better. They're making ... continue reading
---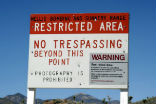 By Marshall Connolly (CALIFORNIA NETWORK)
UFO watchers have spotted a mysterious mushroom-shaped cloud over Area 51. The cause of the cloud remains unknown, but it is evidently connected to a fire at the secret military base. Viewers were unable to obtain direct footage of whatever caused the inferno, due to ... continue reading
---

By Kenya Sinclair (CALIFORNIA NETWORK)
After Microsoft's failure with AI teen "Tay," it should come as no surprise that more and more researchers are agreeing artificial intelligence requires a delicate balance between helpful tech and murderous exterminators. LOS ANGELES, CA (Catholic Online) - According ... continue reading
---

By Marshall Connolly (CALIFORNIA NETWORK)
Fast food workers, say goodbye to that grimy job with surly guests and overbearing managers. Your fight for $15 is over. No, you didn't win, someone has invented a machine that makes hamburgers better and faster than you do. LOS ANGELES, CA (California Network) - ... continue reading
---

By Kenya Sinclair (CALIFORNIA NETWORK)
Ian Burkhart underwent experimental brain surgery to help scientists pioneer technology aimed at reanimating paralyzed limbs - and it worked! LOS ANGELES, CA (Catholic Online) - Six years ago, Burkhart severed his spine when he went for a swim and was slammed into a ... continue reading
---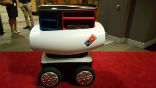 By Marshall Connolly (CALIFORNIA NETWORK)
Robots will soon begin to deliver your mail, pizza, and other parcels within the next few years. Plans are being developed around the globe to test, then roll out automated delivery systems for everything from packages, to mail to pizza. The rising demand for delivered ... continue reading
---
All Technology News