By Catholic Online (NEWS CONSORTIUM)
8/12/2013 (2 years ago)
Catholic Online (www.catholic.org)
California politics might make such a plan, brilliant or not difficult to build.
Billionaire visionary, Elon Musk, is set to announce his "hyperloop" scheme today, a plan that would allegedly shuttle passengers between cities faster than the speed of sound via tubes. The first hyperloop could be built between Los Angeles and San Francisco.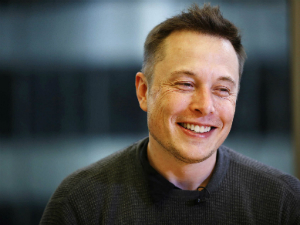 The man behind SpaceX and Tesla can master the challenges of physics. But what about California politics?
LOS ANGELES, CA (Catholic Online) - Until today, Musk has been mum on what exactly the hyperloop is. However, he has dropped enough hints that clever followers have discerned how the system will probably work.

Musk describes the system as "A cross between a Concorde and a railgun and an air hockey table."

Others describe it as a system of vacuum tubes similar to the ones used in banks and large buildings to transport money and small items from room to room.

According to Musk, the system would be able to transport a person between Los Angeles and San Francisco within 30 minutes.

Musk's idea came as he felt dissatisfied with California's high speed rail project, often criticized as the "bullet train to nowhere." Currently, the California bullet train is set to cost nearly $70 billion and will take 15 years to build. More than likely, both of those numbers will increase.

The train is designed to link San Francisco to Los Angeles via a route through the massive San Joaquin valley. California conservatives have decried the cost of the project and the low speeds of the trains that will be required to make the myriad stops along the route. The train will also have to pass through the Tehachapi Mountains, which will slow it further. It may also cut through several towns requiring the demolishing of homes and businesses.

All this has jaded many who initially thought the train would bring progress to California and make travel between the two major cities more practical. Currently, a trip between the two cities takes about 8 hours by car, and while flight time is about 30 minutes, it's expensive and takes time boarding and departing.

Enter Musk with the idea of a hyperloop and the promise of 30 minute travel between the two points, not to mention lower cost. In fact, the transport may cost less than a train ticket.

What has been divined so far, is that trains, or vehicles, will move through tubes that will be near-vacuums. Using magnets for propulsion, the vehicles will speed through the tubes faster than the speed of sound. Musk envisions frequent departures and expansion to further destinations.

The hyperloop could become a "fifth mode of travel" according to Musk.

The best part of the concept is that it can be built with existing technology.

Musk has pledged to make the idea and its plans open source, which means he will publish the plans for his design as well as other ideas, and welcome public development on the idea. He says that his work schedule between SpaceX and Tesla prevents him from promoting the idea himself. However, other entrepreneurs, aided by designs and ideas contributed by the public, might be able to make the system a reality.

Of course, once the designs are perfected, it will be another challenge to plan the route and construct the hyperloop. For that part of the project, planners could consult with veterans of the high speed rail project in California - they have certainly learned that bringing concept to reality is fraught with far more challenges than one can imagine, and the technical ones are the easiest to solve.

Politics is another matter.


---
Copyright 2015 - Distributed by THE CALIFORNIA NETWORK
Pope Francis Prayer Intentions for April 2016
Universal:
Small Farmers: That small farmers may receive a just reward for their precious labor.
Evangelization:
African Christians: That Christians in Africa may give witness to love and faith in Jesus Christ amid political-religious conflicts.
---
---
---

By Marshall Connolly (CALIFORNIA NETWORK)
Earlier this year, a robot beat a master player at the ancient game of Go. Now, robots are beating humans at soccer. Armies of engineers are working around the world to develop artificial intelligence and robots that can do what humans do, only better. They're making ... continue reading
---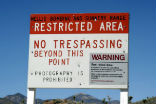 By Marshall Connolly (CALIFORNIA NETWORK)
UFO watchers have spotted a mysterious mushroom-shaped cloud over Area 51. The cause of the cloud remains unknown, but it is evidently connected to a fire at the secret military base. Viewers were unable to obtain direct footage of whatever caused the inferno, due to ... continue reading
---

By Kenya Sinclair (CALIFORNIA NETWORK)
After Microsoft's failure with AI teen "Tay," it should come as no surprise that more and more researchers are agreeing artificial intelligence requires a delicate balance between helpful tech and murderous exterminators. LOS ANGELES, CA (Catholic Online) - According ... continue reading
---

By Marshall Connolly (CALIFORNIA NETWORK)
Fast food workers, say goodbye to that grimy job with surly guests and overbearing managers. Your fight for $15 is over. No, you didn't win, someone has invented a machine that makes hamburgers better and faster than you do. LOS ANGELES, CA (California Network) - ... continue reading
---

By Kenya Sinclair (CALIFORNIA NETWORK)
Ian Burkhart underwent experimental brain surgery to help scientists pioneer technology aimed at reanimating paralyzed limbs - and it worked! LOS ANGELES, CA (Catholic Online) - Six years ago, Burkhart severed his spine when he went for a swim and was slammed into a ... continue reading
---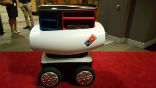 By Marshall Connolly (CALIFORNIA NETWORK)
Robots will soon begin to deliver your mail, pizza, and other parcels within the next few years. Plans are being developed around the globe to test, then roll out automated delivery systems for everything from packages, to mail to pizza. The rising demand for delivered ... continue reading
---

By Monique Crawford (CALIFORNIA NETWORK)
After securing $3.6 million to fund an up-and-coming piece of technology, an MIT-spinoff company based in Singapore shames Google's driverless car. LOS ANGELES, CA (Catholic Online) - With news of self-driving taxis popping up across the internet, it should come as no ... continue reading
---

By Monique Crawford (CALIFORNIA NETWORK)
Time is money and money is everything. It pays for your home, food, technology, education, transit and basic needs - but what happens when your time no longer brings in the money? What would you resort to if you knew you would starve? LOS ANGELES, CA (Catholic Online) ... continue reading
---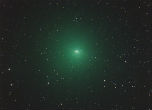 By Marshall Connolly (CALIFORNIA NETWORK)
A pair of green comets have zipped frightfully close to Earth, and it may be possible to catch a glimpse of one from your backyard. LOS ANGELES, CA (California Network) - Astronomers were caught by surprise when they detected a new comet on January 22 using the ... continue reading
---

By Marshall Connolly (CALIFORNIA NETWORK)
Astronomers have discovered the brightest galaxies yet, shinning so brightly, they do not even fall on a scale they use to measure luminosity. The discovery could help refine their understanding of the nature of the early universe and how galaxies formed. LOS ANGELES, ... continue reading
---
All Technology News