By Catholic Online (NEWS CONSORTIUM)
7/11/2013 (2 years ago)
Catholic Online (www.catholic.org)
Msssive star, 100 times greater than our Sun discovered as it forms.
Astronomers have captured one of the most elusive phenomenons in the galaxy - a star in the process of formation. A British team using the Atacama Large Millimeter Array (ALMA) in Chile have imaged a cloud of dust and gasses condensing into a protostar.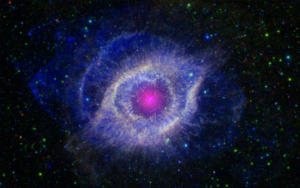 Smaller stars than the one just discovered are forming in the more picturesque Helix nebula. From these clouds of dust and gas, created by the explosions of larger stars, new stars form attended by heavy elements, planets, and possibly life.
LOS ANGELES, CA (Catholic Online) - The star, when it finally ignites, will be at least 100 times the mass of our sun, a 1 in 10,000 chance according to astronomers. More importantly, astronomers have caught the star in its infancy, before it switches on by means of nuclear fusion in its core.

Stars form when clouds of dust and gas coalesce, by means of gravity, into rapidly spinning balls of mostly hydrogen gas. As these protostars gain mass, they attract ever more dust and gas to themselves and grow until the gravitational pressure in their core grows enough to cause nuclear fusion. That fusion causes the star to ignite, making it glow with heat so that it becomes visible to observers in the visible spectrum.

The force of that ignition also blows away most of the dust and gas around the star, solidifying its size and mass for the first part of its lifespan, which can last millions to billions of years. Larger stars live shorter lives.

However, because the event is so rare, it is difficult to locate and observe. In this case they have located a star that is very massive and therefore easy to measure. 

By observing a cloud of dust and gas 11,000 light years away, they managed to locate a pocket of gas that is presently condensing into a massive star. Further observations with other telescopes have confirmed their find.

It's hard to find stars in the process of formation because the process happens relatively quickly in astronomical terms. A star can coalesce out of a cloud of dust and gas within the space of tens of thousands of years to just tens of millions of years. In astronomical terms, this is practically overnight, which makes the phenomenon observed in this case hard to find.

The observations will likely be used to conform a theory on how stars actually from out of their parent nebulae.

The star, once it ignites, which will probably happen within the next several million years, will have a short lifespan, measured in the tens of millions of years. It will rapidly burn all of its hydrogen fuel, then explode into a massive supernova, spewing heavy elements, fused in its core, across space while the core of the star will collapse inward until it forms a point of mass so dense that it turns into a black hole.


---
Copyright 2015 - Distributed by THE CALIFORNIA NETWORK
Pope Francis Prayer Intentions for April 2016
Universal:
Small Farmers: That small farmers may receive a just reward for their precious labor.
Evangelization:
African Christians: That Christians in Africa may give witness to love and faith in Jesus Christ amid political-religious conflicts.
---
---
---

By Marshall Connolly (CALIFORNIA NETWORK)
Earlier this year, a robot beat a master player at the ancient game of Go. Now, robots are beating humans at soccer. Armies of engineers are working around the world to develop artificial intelligence and robots that can do what humans do, only better. They're making ... continue reading
---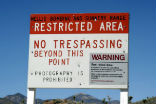 By Marshall Connolly (CALIFORNIA NETWORK)
UFO watchers have spotted a mysterious mushroom-shaped cloud over Area 51. The cause of the cloud remains unknown, but it is evidently connected to a fire at the secret military base. Viewers were unable to obtain direct footage of whatever caused the inferno, due to ... continue reading
---

By Kenya Sinclair (CALIFORNIA NETWORK)
After Microsoft's failure with AI teen "Tay," it should come as no surprise that more and more researchers are agreeing artificial intelligence requires a delicate balance between helpful tech and murderous exterminators. LOS ANGELES, CA (Catholic Online) - According ... continue reading
---

By Marshall Connolly (CALIFORNIA NETWORK)
Fast food workers, say goodbye to that grimy job with surly guests and overbearing managers. Your fight for $15 is over. No, you didn't win, someone has invented a machine that makes hamburgers better and faster than you do. LOS ANGELES, CA (California Network) - ... continue reading
---

By Kenya Sinclair (CALIFORNIA NETWORK)
Ian Burkhart underwent experimental brain surgery to help scientists pioneer technology aimed at reanimating paralyzed limbs - and it worked! LOS ANGELES, CA (Catholic Online) - Six years ago, Burkhart severed his spine when he went for a swim and was slammed into a ... continue reading
---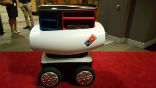 By Marshall Connolly (CALIFORNIA NETWORK)
Robots will soon begin to deliver your mail, pizza, and other parcels within the next few years. Plans are being developed around the globe to test, then roll out automated delivery systems for everything from packages, to mail to pizza. The rising demand for delivered ... continue reading
---

By Monique Crawford (CALIFORNIA NETWORK)
After securing $3.6 million to fund an up-and-coming piece of technology, an MIT-spinoff company based in Singapore shames Google's driverless car. LOS ANGELES, CA (Catholic Online) - With news of self-driving taxis popping up across the internet, it should come as no ... continue reading
---

By Monique Crawford (CALIFORNIA NETWORK)
Time is money and money is everything. It pays for your home, food, technology, education, transit and basic needs - but what happens when your time no longer brings in the money? What would you resort to if you knew you would starve? LOS ANGELES, CA (Catholic Online) ... continue reading
---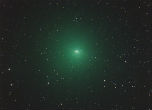 By Marshall Connolly (CALIFORNIA NETWORK)
A pair of green comets have zipped frightfully close to Earth, and it may be possible to catch a glimpse of one from your backyard. LOS ANGELES, CA (California Network) - Astronomers were caught by surprise when they detected a new comet on January 22 using the ... continue reading
---

By Marshall Connolly (CALIFORNIA NETWORK)
Astronomers have discovered the brightest galaxies yet, shinning so brightly, they do not even fall on a scale they use to measure luminosity. The discovery could help refine their understanding of the nature of the early universe and how galaxies formed. LOS ANGELES, ... continue reading
---
All Technology News