Stephen Hawking, great theory, but you're wrong!
---
By Marshall Connolly, Catholic Online (NEWS CONSORTIUM)
4/18/2013 (5 years ago)
Catholic Online (https://www.catholic.org)
Hawking can explain how, but never why.
World-renown physicist and author, Stephen Hawking, gave a lecture last night at Pasadena's California Institute of Technology astoundingly claiming that God wasn't needed to create the universe, and that instead physical laws would cause the universe to spontaneously appear.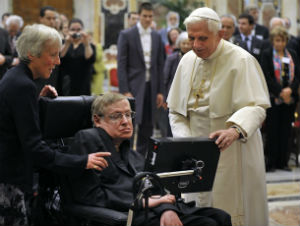 Stephen Hawking meets Pope Benedict.
LOS ANGELES, CA (Catholic Online) - It was the hottest ticket in a mega-city used to hot tickets, as thousands lined up 12 hours early to hear the lecture delivered by Stephen Hawking at CalTech in Pasadena on Wednesday. Although tickets were free, demand to get into the place was so great that at least one man was found offering $1,000 for a ticket.
He didn't get in.
An entire auditorium and an outdoor venue were packed with thousands who gathered just to hear Hawking say that the universe didn't need God.
"What was God doing before the divine creation? Was He preparing hell for people who asked such questions?" Hawking challenged.
Hawking then offered his physical explanation, stating things simply for the crowd of fans. He spoke about previous leading theories about the nature of the universe, then launched into discussion about M-Theory, which is his preferred theory designed to explain absolutely everything.
Except it doesn't.
Hawking's elegant theories neatly explain how everything fits together, but that's about it. And when the physicist launches forays into the reasons and whys, he is so shut off from his Creator that he sees only darkness and concludes nothing is there.
For Hawking and many of his followers, gravity and a few other physical laws are more than enough to explain creation, which according to them, occurred spontaneously, a fire without a spark, just because there needs to be a fire.
But so what? Cannot God use any means He chooses to create? The Church taught us, when making room for the theory of evolution of humans by means of natural selection, that we must not place "creative limits" on God. That means God can create however He pleases. If God chooses to create an ancient universe 13.72 billion years old from the big bang, He is free to do so.
Likewise, if God wishes to create a woman from the rib of Adam, He is likewise free to do so. We can form opinions about either possibility as we please, but we do not remove God from His place as the ultimate creator. And why should we? God has explained what we most need to know. God has given us the whys that elude Hawking.
Isn't the teaching of our Holy Church enough? What questions remain except for the how?
It's too bad because Stephen Hawking is a brilliant man. In many ways, he is the recipient of a great miracle, for although he has battled Lou Gehrig's disease (ALS) for 50 years, he has survived to live and work as long as most people can expect, with a clear mind and the ability to understand the complexities of cosmology better than perhaps any other scientist in the world.
However, in his obsession with physics, Hawking leaves out the possibility of God, the very entity from which the laws of physics themselves must flow.
What brilliance!
What a pity.
---
Copyright 2018 - Distributed by THE CALIFORNIA NETWORK
Pope Francis Prayer Intentions for July 2018
Priests and their Pastoral Ministry.
That priests, who experience fatigue and loneliness in their pastoral work, may find help and comfort in their intimacy with the Lord and in their friendship with their brother priests.
---
---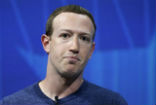 Facebook stock plunged yesterday on a poor report to Wall Street. The company's stock fell almost 20 percent, wiping out almost $150 ... continue reading
---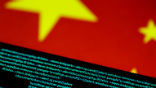 Someone in China has just used blockchain technology to evade censorship, and the implications are staggering. Just as the printing press ... continue reading
---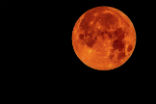 The longest eclipse of the 21st century will occur on the night of July 28, 2018. The eclipse will last for a minute shy of 4 hours, and ... continue reading
---

Rich people stay rich by figuring out before the rest of us what will happen next. This is why futurists often look at what rich people are ... continue reading
---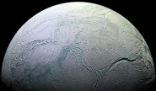 Scientists are excited over the discovery of complex organic molecules on Enceladus. Here is what the discovery is and what it means for ... continue reading
---