By Marshall Connolly, Catholic Online (NEWS CONSORTIUM)
4/17/2013 (2 years ago)
Catholic Online (www.catholic.org)
SpaceShip Two is finishing its final test flights before starting servicce in 2014.
It will cost you the same as a new house, but for some space enthusiasts, the five minutes of weightlessness and the astronaut wings will be worth it. SpaceShip Two, which will ferry passengers into space, is finishing its testing in the Mojave Desert in California.
LOS ANGELES, CA (Catholic Online) - Built by Richard Branson's Virgin Galactic in coordination with Scaled Composites, SpaceShip Two is designed to carry six passengers and two pilots into space for about five minutes, then return them safely to earth.

The tickets don't come cheap however, costing $200,000 apiece. Virgin Galactic says they already have 500 paying passengers ready to go. Their flights could begin as early as next year as testing concludes. They will depart from a "space port" that has just finished construction near Las Cruces, New Mexico.

The ride will start slow and easy, as SpaceShip Two is carried to 50,000 feet by a mothership called WhiteKnight Two. At 50,000 feet the spaceship will be dropped and it will fall away for a few seconds before the rocket engine is ignited.

After ignition, passengers will feel about 3Gs, three times the force of gravity as the craft accelerates, then arcs upward into space.

The craft is expected to reach an altitude of 68 miles. Space is said to begin at 50 miles, so the passengers will technically become astronauts at that point.

After about five minutes, SpaceShip Two will begin to reenter the atmosphere and passengers will gradually feel the return of gravity. The ship has a specially-designed reentry system that allows it to glide home with minima input from the pilots. Because the craft is travelling at low speed, it will not require a special heat shield, just a controlled descent.

SpaceShip Two will land as a glider on the runway from which it departed.

The first full-fledged flight test may come as early as April 22, although that day is unconfirmed. Those wishing to watch the flight can do so from Mojave in California. Virgin Galactic is expected to release the date and time of the flight within the next few days.


---
Copyright 2015 - Distributed by THE CALIFORNIA NETWORK
Pope Francis Prayer Intentions for February 2016
Universal:
That prisoners, especially the young, may be able to rebuild lives of dignity.
Evangelization:
That married people who are separated may find welcome and support in the Christian community.
---
---
---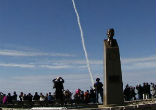 By Catholic Online (CALIFORNIA NETWORK)
While people packed movie theaters to see the latest installment of the "Star Wars" saga, an example of former president Ronald Reagan's "Star Wars" missile defense project was successfully tested over the skies of Central California. The "Exoatmospheric Kill ... continue reading
---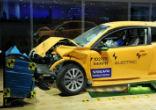 By Catholic Online (CALIFORNIA NETWORK)
Can anyone truly imagine a futuristic world where there are no traffic accidents and no traffic fatalities? Swedish carmaker Volvo is making that bold claim, and that world is as close as the year 2020. LOS ANGELES, CA (Catholic Online) - Volvo representatives ... continue reading
---

By Marshall Connolly, Catholic Online (CALIFORNIA NETWORK)
Scientists have concluded that a ninth planet orbits the Sun, and it is very likely to be large, but extremely distant. Their conclusions are based on its influence on other objects far beyond the orbit of Neptune. LOS ANGELES, CA (California Network) - Two Caltech ... continue reading
---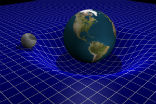 By Marshall Connolly, Catholic Online (CALIFORNIA NETWORK)
A scientist has developed a method to manipulate gravity, at least theoretically. Furthermore, we could accomplish his vision using existing technology. Such a breakthrough could eventually lead to large-scale manipulation of gravity, but to what effect? LOS ANGELES, ... continue reading
---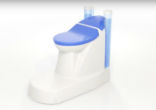 By Magdalena Mis, Thomson Reuters Foundation
A toilet that does not need water, a sewage system, or external power but instead uses nanotechnology to treat human waste, produce clean water, and keep smells at bay is being developed by a British university. LONDON (Thomson Reuters Foundation) - The ... continue reading
---

By Kenya Sinclair (CALIFORNIA NETWORK)
The EHang 184 was unveiled at this year's Consumer Electronic Show and is the world's first self-driving electrical aerial vehicle. It is designed to fly individuals short distances at low altitudes without the necessity for its passenger to control it. LOS ANGELES, CA ... continue reading
---

By Marshall Connolly, Catholic Online (CALIFORNIA NETWORK)
Virtual reality arrived in the mainstream consumer market today, but the sticker shock has many gasping for their breath, and clutching their wallets. The much anticipated Oculus Rift headset opened for preorders today and will ship in late March and Early April. ... continue reading
---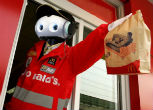 By Marshall Connolly, Catholic Online (CALIFORNIA NETWORK)
Within just two decades, most of our jobs will be taken over by robots. What will happen as the world undergoes the biggest economic shift since the industrial revolution? There are two possibilities, but the time to choose is now. LOS ANGELES, CA (California Network) ... continue reading
---

By Catholic Online (CALIFORNIA NETWORK)
The year's most wanted Christmas gift, the two-wheeled Hoverboard has wound itself throughout popular culture. While a popular item, a priest in the Philippines was soundly chastised for riding one during Christmas service. LOS ANGELES, CA (Catholic Online) - ... continue reading
---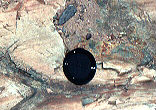 By Catholic Online (CALIFORNIA NETWORK)
While the sun gives life to all things on Earth, too much of it can be just as deadly. Even the simplest microbe will avoid direct sunlight in order to survive. That is the recent discovery of scientists who have found fossilized microbes in the Achaean eon, ... continue reading
---
All Technology News