By Marshall Connolly, Catholic Online (NEWS CONSORTIUM)
4/17/2013 (2 years ago)
Catholic Online (www.catholic.org)
SpaceShip Two is finishing its final test flights before starting servicce in 2014.
It will cost you the same as a new house, but for some space enthusiasts, the five minutes of weightlessness and the astronaut wings will be worth it. SpaceShip Two, which will ferry passengers into space, is finishing its testing in the Mojave Desert in California.
LOS ANGELES, CA (Catholic Online) - Built by Richard Branson's Virgin Galactic in coordination with Scaled Composites, SpaceShip Two is designed to carry six passengers and two pilots into space for about five minutes, then return them safely to earth.

The tickets don't come cheap however, costing $200,000 apiece. Virgin Galactic says they already have 500 paying passengers ready to go. Their flights could begin as early as next year as testing concludes. They will depart from a "space port" that has just finished construction near Las Cruces, New Mexico.

The ride will start slow and easy, as SpaceShip Two is carried to 50,000 feet by a mothership called WhiteKnight Two. At 50,000 feet the spaceship will be dropped and it will fall away for a few seconds before the rocket engine is ignited.

After ignition, passengers will feel about 3Gs, three times the force of gravity as the craft accelerates, then arcs upward into space.

The craft is expected to reach an altitude of 68 miles. Space is said to begin at 50 miles, so the passengers will technically become astronauts at that point.

After about five minutes, SpaceShip Two will begin to reenter the atmosphere and passengers will gradually feel the return of gravity. The ship has a specially-designed reentry system that allows it to glide home with minima input from the pilots. Because the craft is travelling at low speed, it will not require a special heat shield, just a controlled descent.

SpaceShip Two will land as a glider on the runway from which it departed.

The first full-fledged flight test may come as early as April 22, although that day is unconfirmed. Those wishing to watch the flight can do so from Mojave in California. Virgin Galactic is expected to release the date and time of the flight within the next few days.


---
Copywriter 2015 - Distributed by THE NEWS CONSORTIUM
Pope Francis Prayer Intentions for March 2015
Universal:
Scientists: That those involved in scientific research may serve the well-being of the whole human person.
Evangelization:
Contribution of women: That the unique contribution of women to the life of the Church may be recognized always.
---
---
---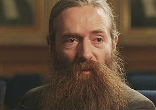 By Catholic Online (NEWS CONSORTIUM)
Humanity's life expectancy has grown over the years, thanks to medical advances. However, this does not necessarily translate into quality of life. Living longer sometimes means living in increasingly reduced circumstances due to infirmity and old age. ... continue reading
---

By Catholic Online (NEWS CONSORTIUM)
"I think we're going to have strong indications of life beyond Earth within a decade, and I think we're going to have definitive evidence within 20 to 30 years," NASA chief scientist Ellen Stofan said. The proclamation was made during a panel discussion that ... continue reading
---

By Hannah Raissa Marfil (NEWS CONSORTIUM)
Over the past few years, drones have become efficient in making deliveries, serving as waiters and even doing photography on sporting events. Now, drones are starting to fly with advertisements. According Eugene Stark, founder of the company Hoovy, drones have ... continue reading
---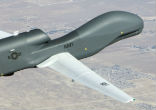 By Catholic Online (NEWS CONSORTIUM)
Following the Germanwings tragedy, when a distraught copilot slammed a plane into the French Alps in a suicide that cost the lives of 150 other people on board, many are questioning the validity of pilots on planes. Some argue that human pilots are in fact ... continue reading
---

By Hannah Raissa Marfil (NEWS CONSORTIUM)
Facebook's chief technology officer, Mike Schroepfer promised that the Virtual Reality (VR) program will come into life within the year. The Oculus headset, which was on their top secret list before, was announced to be available soon, but the exact release date is not ... continue reading
---

By Hannah Raissa Marfil
The number of young people being admitted for mental treatments since 2010 has rapidly increased. Julie Lynn Evans, a psychotherapist for over 25 years now, is grateful for the additional funding being sent into mental health services, but she believes the dilemma ... continue reading
---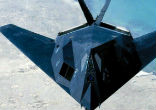 By Catholic Online (NEWS CONSORTIUM)
A mainstay of United States military defense, stealth bombers have been around since the Seventies. The Air Force's aging fleet is now ready for an expensive makeover. The Pentagon intends to develop a high-priority, super-classified, next-generation bomber. ... continue reading
---

By Hannah Raissa Marfil (NEWS CONSORTIUM)
Classic toy doll, Barbie, has been reinvented after the makers, Mattel received numerous requests for a Barbie doll that kids can talk to, according to a spokesperson of the toy company. Mattel's response is WiFi connected "Hello Barbie" that comes with an installed ... continue reading
---

By Abigail James (NEWS CONSORTIUM)
New gene-editing techniques are being improved and could soon eliminate inherited diseases from future generations by modifying the DNA of human egg cells. LOS ANGELES, CA (Catholic Online) - Although the idea of editing chromosomes in human eggs or sperm is feared, ... continue reading
---

By Hannah Raissa Marfil (NEWS CONSORTIUM)
A hidden camera disappeared just after an hour of being discovered at a Denver local post office, Fox31 Denver reported. People became alarmed that they are being watched as they drop-off their mails with the possibility of the camera collecting their facial features ... continue reading
---
All Technology News