Company says they already have 10,000 applicants.
A non-profit company called Mars One is now recruiting 24 astronauts to die on Mars. At least, that's the implication since the company says they have no plans to bring them back.
LOS ANGELES, CA (Catholic Online) - Mars One has opened video submissions for potential candidates and predicts they could get as many as a million volunteers. There is a $25 fee to apply, which the non-profit says is intended to weed out spammers and people who aren't serious.

You'll need to be serious. Those selected will be sent on a one-way, zero-fail mission to Mars, where it is unclear if they will ever return, assuming they make it there alive in the first place.

The company says they already have the technology needed to make the trip a reality and that it is also economically feasible.

They also say they already have 10,000 applications so far with 45,000 others on its mailing list.

Mars One plans to choose its 24 lucky(?) astronauts by July of 2015. Astronauts will spend the next seven years training and at least three months living in a simulated Mars colony.

Those astronauts will build and live in the first permanent Mars colony. How long they live will depend on a number of factors, however it is expected that they may likely see the end of their days on the Red Planet, unless the company changes its mind and develops a return plan for them.

You can watch the company's introduction film here.

Good luck, we guess!


---
Copywriter 2015 - Distributed by THE NEWS CONSORTIUM
Pope Francis Prayer Intentions for June 2015
Universal:
That immigrants and refugees may find welcome and respect in the countries to which they come.
Evangelization:
That the personal encounter with Jesus may arouse in many young people the desire to offer their own lives in priesthood or consecrated life.

By Atarah Haely (NEWS CONSORTIUM)
Complaints have piled up against Apple iPhones, reaching social media, after several iPhones of various models were hit by the "blue screen of death" just before rebooting without any notice. The random occurrences became somewhat of an outbreak, after people revealed ... continue reading
---

By Atarah Haely (NEWS CONSORTIUM)
Traffic accidents are horrifying and in an effort to prevent road accidents involving trucks, Samsung has introduced its new product, the "Safety Truck." The common response of drivers annoyed by a blocked view of a slow running big truck is they want to get ahead, but ... continue reading
---

By Nikky Andres (NEWS CONSORTIUM)
You may find it hard to believe, but a working model for a hoverboard is actually here. The Tokyo branch of Lexus in Japan has developed a model for the hoverboard. It seems to act like magic - at least for now - as the hoverboard promises to carry a person using ... continue reading
---

By Linky C. (NEWS CONSORTIUM)
Companies and events are utilizing facial recognition technology to identify a person's face, even if the face is partially hidden. Facebook uses their vast facial recognition database, which can recognize a face even when it's hidden. Google's new Photos app can now ... continue reading
---

By Nikky Andres (NEWS CONSORTIUM)
A team of researchers from the University of California, Berkeley have created a robot based on a cockroach. The new technology is so innovative; it is hard not to find yourself stunned to witness the cockroach bot escape into an extremely miniscule gap. MUNTINLUPA, ... continue reading
---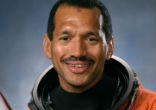 By Catholic Online (NEWS CONSORTIUM)
There is life on other planets - but there are no little green men hiding out at Area 51, according to NASA Administrator Major Charles Bolden. He was on hand to greet a crowd of curious British schoolchildren, and said that there are so many planets like our ... continue reading
---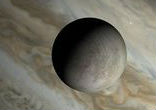 By Catholic Online (NEWS CONSORTIUM)
Europa, one of Jupiter's larger moons, and is approximately the size of Earth's moon. Many astronomers say the moon has the greatest potential for life in our solar system. To this end, NASA is planning a more in-depth study and mission to this mysterious ... continue reading
---
By Nikky Andres (NEWS CONSORTIUM)
Several months after the release of BMW's i8 hybrid sports car, rumors are circulating about a new model. According to the rumors', the German automaker is currently focusing on the development of a more efficient model than the previous i8. MUNTINLUPA, PHILIPPINES ... continue reading
---

By Nikky Andres (NEWS CONSORTIUM)
"Jurassic World," the fourth installment of Steven Spielberg's "Jurassic Park", took takes place on Isla Nubar. Fans will remember that Isla Nubar was where the first "Jurassic Park" movie took place, 22 years ago. "Jurassic World" showcases a world where dinosaurs ... continue reading
---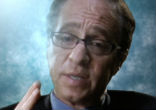 By Catholic Online (NEWS CONSORTIUM)
Google engineer and scarily accurate futurist Ray Kurzweil sees human consciousness gradually becoming part of an immense cloud and that humans will be able to "back up their brains" as a result. While this seems fantastical and hard to believe, Kurzweil ... continue reading
---
All Technology News