Was Arnold Palmer Catholic? Archabbot shares his story of friendship
---
Arnold Palmer was a great man and an example of how to be.
The world lost a great human being and legendary sportsman in Arnold Palmer. The golfer passed away on September 25, a day before he was to have heart surgery. While many people know about his talent at golf, there was a private side to Palmer that was only known to his family, friends and community.
Arnold Palmer won 95 professional championships and seven major tournaments.
LOS ANGELES, CA (California Network) - Golf legend Arnold Palmer passed away on September 25. He was 87 and awaiting heart surgery in a community hospital. Many people know of his legendary record in golf, but few realize that he was also a man of faith and charity.
Catholic News Service carried an interview they conducted with his friend, Archabbot Douglas Nowicki. Palmer was a lifelong Presbyterian, but he maintained a close friendship with Nowicki. Their friendship spanned 50 years, dating back to a time when Nowicki was a teen.
Palmer was a man who made no distinctions by race or creed. He appealed to everyone, Nowicki explained. The Archabbot said Palmer would occasionally attend his 7:30 a.m. Sunday Mass.
Years ago, before Palmer was a legend, he invited Nowicki over to play golf. But Nowicki did not know how to play, so he asked his prior to play in his stead. The prior won, costing Palmer $20.
Palmer attended school with Fred Rogers, who the world knows as Mr. Rogers, according to Nowicki. It was Palmer who taught Rogers how to play golf.
Palmer and his family also donated generously to their community, often lending their name to charitable events.
He received a Congressional gold medal in 2012.
And Palmer spoke at public events. Nowicki recalled a recent speech Palmer gave to students at a commencement address. "When you enter a room, you take your hat off."
Over his lifetime, Palmer won 95 professional championships and seven major tournaments.
Nowicki visited Palmer twice on the day he died. The first was to offer a blessing and to extend warm wishes to Palmer and his family. The second visit came an hour later as Palmer's health failed. Nowicki returned to the hospital and was present when Palmer passed.
Arnold Palmer gave the world an example of how to be. He was famous and earned a fortune, but he did not withdraw from the world or become aloof. Instead, he gave back much of himself to others. He formed broad relationships that crossed classic barriers. He was a Presbyterian, yet still found time to attend Catholic Mass celebrated by his Catholic friend. He taught others how to play his sport, and he modeled respect.
Arnold Palmer is an example of how to be as a person. Magnanimous in victory, generous in character and a friend to all.
Archabbot Nowicki is hosting a memorial on October 4.
---
Copyright 2018 - Distributed by THE CALIFORNIA NETWORK
Pope Francis Prayer Intentions for July 2018
Priests and their Pastoral Ministry.
That priests, who experience fatigue and loneliness in their pastoral work, may find help and comfort in their intimacy with the Lord and in their friendship with their brother priests.
---
---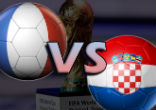 On Sunday, France and Croatia will square off on the soccer pitch for the 2018 FIFA World Cup Championship. While most U.S. Catholics are ... continue reading
---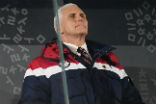 The 2018 Olympic Games have opened in Pyeongchang, South Korea. The opening ceremonies saw the North and South Korean teams enter the ... continue reading
---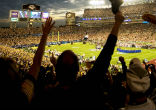 Super Bowl Sunday. It's as American as apple pie, but in recent years, controversy has erupted over the beloved American pastime and - ... continue reading
---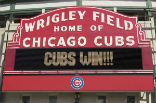 The Chicago Cubs have won the 2016 World Series in a 10-inning game, beating the Cleveland Indians 4-3. The win breaks a 108-year losing ... continue reading
---

The world lost a great human being and legendary sportsman in Arnold Palmer. The golfer passed away on September 25, a day before he was to ... continue reading
---