Catholics opening their homes to Olympic families
---
Church is driving the effort to accommodate the families of athletes.
In a few days the world will turn its attention to the Olympic athletes in London with all the pageantry and spectacle of the games. However, there will be another, perhaps less noticed participant that will be performing feats of its own - the Catholic Church.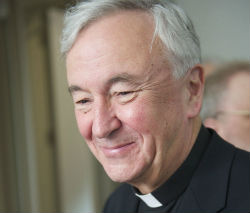 Archbishop Vincent Nichols.
LONDON, ENGLAND (Catholic Online) - The Catholic Church in London is spearheading a campaign dubbed, "More than Gold" to serve the athletes and their families. In his interview with the Vatican Insider, Archbishop Vincent Nichols told of the various efforts being staged by the Church. 
According to the Archbishop, the More than Gold campaign will open homes to visitors to accommodate hundreds of people, all members of various athletes' families. Naturally, finding accommodations in London is a costly and virtually impossible affair so that many families would not be able to watch their loved ones compete without the generosity of Catholic parishioners. Coordinated through the Church, Catholic parishioners will host hundreds in their homes. The gesture will keep families together during the games.
In addition, parishes will be opening their facilities so that local youth who are volunteering to help with the games will have a place to view the games as they are televised. 
According to the Archbishop, the Church recently organized a large event for the country's youth in which he told Vatican Insider that 8-9 thousand people participated. "It was called 'The Flame' and offered the chance to speak about the flame of faith," the Archbishop said. "Some Olympic athletes also took part; they explained how their Christian faith was integral part of their work as athletes."
As part of a larger ongoing initiative, the Archbishop also explained how Catholic schools and parishes were organizing youth sports activities to give kids an alternative to the streets, particularly in what he characterized as "difficult" neighborhoods. 
Finally, the Archbishop added that there would be an opening mass in the Westminster Cathedral on July 28th.
The full interview with the Archbishop can be found here via the Vatican Insider. 
---
Copyright 2019 - Distributed by THE CALIFORNIA NETWORK
---
---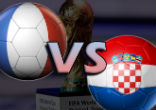 On Sunday, France and Croatia will square off on the soccer pitch for the 2018 FIFA World Cup Championship. While most U.S. Catholics are ... continue reading
---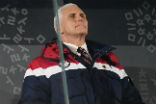 The 2018 Olympic Games have opened in Pyeongchang, South Korea. The opening ceremonies saw the North and South Korean teams enter the ... continue reading
---
---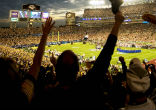 Super Bowl Sunday. It's as American as apple pie, but in recent years, controversy has erupted over the beloved American pastime and - ... continue reading
---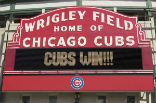 The Chicago Cubs have won the 2016 World Series in a 10-inning game, beating the Cleveland Indians 4-3. The win breaks a 108-year losing ... continue reading
---

The world lost a great human being and legendary sportsman in Arnold Palmer. The golfer passed away on September 25, a day before he was to ... continue reading
---