Only 31 percent of California school kids are physically fit
---
Kids are victims of ever deepening cuts and over-emphasis on standardized test scores.
With an astounding emphasis on test scores, and core subject competency, California schools faced with budget are systematically eliminating programs, activities, and subjects that were once considered integral to educating the whole person. Everything from academic decathlons, to debate teams, to shop classes, music,  and physical education have all passed under the budgetary scalpel. Now, a new report is showing the effects of these cuts by reporting that only 31 percent of California schoolchildren are considered physically fit.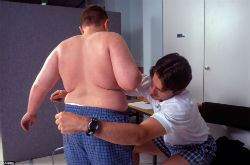 The lack of physical education is only worsening California's childhood obesity epidemic.
LOS ANGELES, CA (Catholic Online) - One must really wonder what California officials are thinking when they cut educational programs for kids. Tough budget cuts, paired with a strong emphasis on standardized test scores, has led to the paring down of education in California to the point that kids are being offered reading, writing, and arithmetic, but little else. And while this strategy may save millions of dollars in the short term, it cannot be anything but astronomically expensive in the long.
To understand the grim arithmetic of the situation, one only needs to consider for a few minutes the implications of an entire generation of children where 69 percent are considered physically unfit. The long-term health care costs alone, are certain to dwarf any savings that the state gains by cutting physical education from the curriculum.
And if one calculates the long-term trade off of the cash savings versus the consequences of cutting other academic and athletic programs from schools, the effect is particularly chilling.
To address the abysmally poor physical fitness of California school kids, state officials are tapping into one of their most abundant "natural" resources -- celebrities. California is full of them, and now state officials are planning a campaign in which various celebrities promote physical fitness by visiting schools and urging students to drink more water, eat more fruits and vegetables, and spend more time exercising. 
In addition to launching a celebrity campaign, state education officials have worked hard to implement changes in school lunch programs, making cafeteria food healthier for kids and eliminating unhealthy choices from menus. Still, diet is only part of the equation and replacing unhealthy foods with healthier ones is of limited benefit if kids do not also have exercise as part of their routine.
Certainly, the poor health of California school kids cannot be entirely blamed on education cuts. Changes in popular culture mean that more kids pass their time with sedentary activities rather than engaging in physical activity outside of the house. However, eliminating PE classes, and athletic programs certainly contributes to the larger problem.
At some point, California residents must realize that deep cuts to education are some of the most expensive cuts that can be made. Education is a form of infrastructure improvement that pays off for decades after the investment has been made. Conversely, destroying that infrastructure in the name of short-term savings has the potential to cost billions of dollars decades after those savings have been spent.
Both citizens and lawmakers alike would do well to heed this warning and take advantage of the opportunity to reevaluate the state's budget priorities. To have a mere 31 percent of the state's children considered physically fit isn't just unfortunate -- it's negligent. 
---
Copyright 2019 - Distributed by THE CALIFORNIA NETWORK
---
---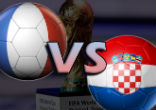 On Sunday, France and Croatia will square off on the soccer pitch for the 2018 FIFA World Cup Championship. While most U.S. Catholics are ... continue reading
---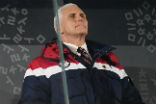 The 2018 Olympic Games have opened in Pyeongchang, South Korea. The opening ceremonies saw the North and South Korean teams enter the ... continue reading
---
---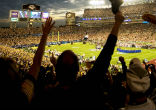 Super Bowl Sunday. It's as American as apple pie, but in recent years, controversy has erupted over the beloved American pastime and - ... continue reading
---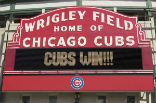 The Chicago Cubs have won the 2016 World Series in a 10-inning game, beating the Cleveland Indians 4-3. The win breaks a 108-year losing ... continue reading
---

The world lost a great human being and legendary sportsman in Arnold Palmer. The golfer passed away on September 25, a day before he was to ... continue reading
---