ESPN sidelines Hank Williams Jr.
---
Williams compared Obama to Hitler.
If you thought it sounded like something was missing from the start of Monday night's football game, you're right. ESPN pulled Hank Williams Jr.'s classic intro song from its Monday night broadcast. ESPN made the move following a controversial comment made by Williams.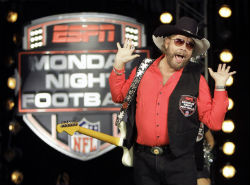 Hank Williams Jr. has been sidelined by ESPN.
LOS ANGELES, CA (Catholic Online) - ESPN made the decision after Hank Williams Jr. compared President Obama to Adolf Hitler during a televised interview. The interview aired Monday morning on Fox News' "Fox & Friends."
Williams was not prompted to comment but said that President Obama's recent golf game with Republican Speaker of the House, John Boehner, was, "Like Hitler playing golf with Netanyahu." Netanyahu is the Prime Minister of Israel.
The hosts of the show asked Williams to clarify and he said, "They are the enemy." Williams added that he meant Obama and Vice President Joe Biden were the enemy he was talking about.
News anchor Gretchen Carlson pointed out how extreme she felt the reference was. Williams defended his comments by saying, "Well, that is true. But I'm telling you like it is."
Following these comments ESPN decided to pull Hank Williams Jr.'s classic intro from their Monday night football game between the Colts and Buccaneers.
Williams later released a statement through his publicist in the statement he wrote "Some of us have strong opinions and are often misunderstood. My analogy was extreme -- but it was to make a point. I was simply trying to explain how stupid it seemed to me -- how ludicrous that pairing was. They are polar opposites and it made no sense. They don't see eye to eye and never will. I have always respected the office of the president."
Williams's statement continued "Every time the media brings up the tea party it's painted as racist and extremist -- but there is never a backlash -- no outrage to those comparisons. Working-class people are hurting -- and it doesn't seem like anybody cares. Both sides are high-fiving it on the ninth hole when everybody else is without a job -- it makes a whole lot of us angry. Something has to change. The policies have to change."
The song is "All My Rowdy Friends Are Here On Monday Night." It is a remix version of his 1984 hit "All My Rowdy and Friends Are Coming over Tonight." The song has been used since 1989 and won four Emmy awards in the early 90s as the opening theme to Monday Night Football.
It is not known whether ESPN will bring the song back for future broadcasts.
---
Copyright 2019 - Distributed by THE CALIFORNIA NETWORK
---
---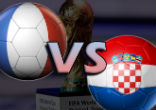 On Sunday, France and Croatia will square off on the soccer pitch for the 2018 FIFA World Cup Championship. While most U.S. Catholics are ... continue reading
---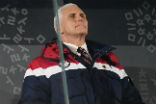 The 2018 Olympic Games have opened in Pyeongchang, South Korea. The opening ceremonies saw the North and South Korean teams enter the ... continue reading
---
---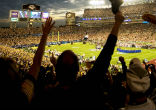 Super Bowl Sunday. It's as American as apple pie, but in recent years, controversy has erupted over the beloved American pastime and - ... continue reading
---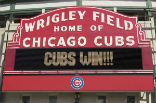 The Chicago Cubs have won the 2016 World Series in a 10-inning game, beating the Cleveland Indians 4-3. The win breaks a 108-year losing ... continue reading
---

The world lost a great human being and legendary sportsman in Arnold Palmer. The golfer passed away on September 25, a day before he was to ... continue reading
---