Hoy celebramos a Santa Monica, patrona de mujeres casadas y modelo de madres cristianas
---
 "Cuantas lagrimas derramo esa santa mujer por la conversion del hijo! ¡Y cuantas mamas tambien hoy derraman lagrimas para que los propios hijos regresen a Cristo! ¡No perdais la esperanza en la gracia de Dios!", dijo el Papa Francisco en agosto del 2013.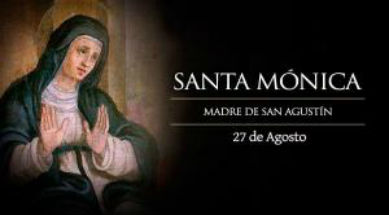 REDACCION CENTRAL (ACI Prensa) -Santa Monica nacio en Tagaste (africa) en el año 331. Siendo joven y por un arreglo de sus padres, se caso con Patricio, un hombre violento y mujeriego.
Algunas mujeres le preguntaron por que su marido nunca la golpeaba, entonces les dijo: "Es que, cuando mi esposo esta de mal genio, yo me esfuerzo por estar de buen genio. Cuando el grita, yo me callo. Y como para pelear se necesitan dos y yo no acepto la pelea, pues.... no peleamos".
Sin embargo, Monica nunca dejo de rezar y ofrecer sacrificios por la conversion de su esposo, quien cambio de vida, se bautizo y murio como buen cristiano.
Pero su dolor no terminaria ahi. Agustin, su hijo mayor, tenia actitudes egoistas, caprichosas, y no se acercaba a la fe. Llevaba una vida disoluta y ella sufria por ver a su hijo alejado de Dios. Es por eso que durante años siguio rezando y ofreciendo sacrificios.
Cierto dia se acerco a un Obispo para contarle su pesar. El Prelado le respondio diciendo: "Este tranquila, es imposible que se pierda el hijo de tantas lagrimas".  
Ella siente realizada su mision cuando, tiempo despues, San Agustin es bautizado en la Pascua del 387. Luego muere en el puerto de Ostia, africa, a los 55 años.
En el angelus del 27 de agosto del 2006, el Papa Benedicto XVI, recordando a estos dos santos, dijo: "Santa Monica y San Agustin nos invitan a dirigirnos con confianza a Maria, trono de la Sabiduria. A ella encomendamos a los padres cristianos, para que, como Monica, acompañen con el ejemplo y la oracion el camino de sus hijos".
---
Copyright 2019 - Distributed by THE CALIFORNIA NETWORK
Pope Francis Prayer Intentions for January 2019
Young People and the Example of Mary.
That young people, especially in Latin America, follow the example of Mary and respond to the call of the Lord to communicate the joy of the Gospel to the world.
---
---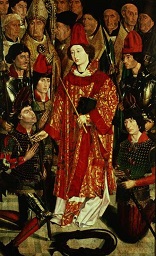 Vincent was a man like us who encountered the same Risen Lord Jesus whom we have encountered. He struggled with the choices which always ... continue reading
---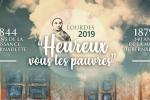 El rector del Santuario de Lourdes (Francia), P. Andre Cabes, acaba de inaugurar el "Ano Bernardita" o ano jubilar de Santa Bernardette ... continue reading
---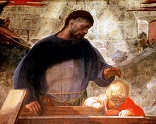 Joseph was a humble man. There was not an ounce of false bravado or machismo in this servant of God. Named after the great Patriarch who ... continue reading
---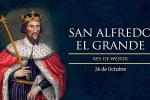 San Alfredo fue rey de Wessex, uno de los siete reinos principales que precedieron al reino de Inglaterra. Se hizo celebre por defender su ... continue reading
---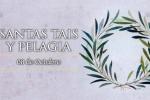 Las Santas Tais y Pelagia fueron dos mujeres pecadoras que se arrepintieron, encontraron la misericordia de Dios y se volvieron penitentes. ... continue reading
---
---
FREE Classes on LENT & SAINTS from Catholic Online School
Our Mission is to Provide a Free World Class Catholic Education for Anyone, Anywhere. Help our Mission >
Pick a class, you can learn anything.
---
---