Hoy es la fiesta de Enrique II, unico emperador declarado santo por la Iglesia
---
San Enrique II fue un rey aleman y emperador del Sacro Imperio Romano Germanico entre el ano 1014 y 1024; asimismo ha sido el unico emperador declarado santo por la Iglesia Catolica.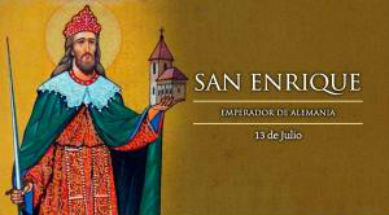 REDACCION CENTRAL (ACI Prensa) - Es nieto de Carlomagno, y el ultimo del linaje del emperador Oton I y de la dinastia sajona. Tambien se le considera el mas grande apostol de la paz en los primeros 20 anos del siglo XI y uno de los mas destacados promotores de la civilizacion occidental, colaborando a la labor del Papado y de los monjes de Cluny.
Su santidad se fue cultivando desde pequeno al contar con una vasta familia religiosa. Su hermano Bruno fue Obispo, su hermana Brigida fue monja. Mientras que la otra hermana, Gisela, fue esposa de San Esteban, rey de Hungria.

San Enrique nacio el 6 de mayo del 973 y sus padres fueron Enrique II el Pendenciero, duque de Baviera, y Gisela, hija del duque Conrado de Borgona. Esta ultima lo confio desde muy joven a San Wolfgan, Obispo de Ratisbona, que formo su inteligencia y su voluntad con una esmerada educacion cristiana y solida piedad.
Tras la muerte de su padre heredo el ducado en el 995; y al morir su primo, el Emperador Oton III, sin dejar herederos, los principes electores juzgaron que ningun otro estaba mejor preparado para para ser rey Alemania que el. De esta forma fue elegido como soberano en 1002.
Doce anos mas tarde luego de consolidar sus fronteras sosteniendo campanas militares contra el Principado de Polonia; luchar contra los bizantinos; y restituir en el cargo al Papa Benedicto VIII; Enrique II fue coronado como emperador del Sacro Imperio Romano Germanico junto con su esposa Santa Cunegunda en la basilica de San Pedro, en Roma.
Enrique II era llamado ‽el piadoso" porque siempre busco extender la religion cristiana y el amor hacia Cristo.
Para conceder como esposa a su hermana Gisela al rey Esteban de Hungria, le puso como condicion a dicho mandatario que propagara el catolicismo por todo su reino, lo cual cumplio de forma admirable.
Por todas partes levantaba templos, construia conventos para religiosos y apoyaba a cuantos se dedicaban a evangelizar.
Murio repentinamente el 13 de julio de 1024 a los 51 anos y fue canonizado en el 1146 por el Papa Eugenio III. Pocos reyes tuvieron en vida tan buena fama, y muchos menos fueron venerados y gozaron del amor de sus subditos como el nieto de Carlomagno. 
Mas informacion en el siguiente enlace:
Biografia  

---
Copyright 2018 - Distributed by THE CALIFORNIA NETWORK
Pope Francis Prayer Intentions for July 2018
Priests and their Pastoral Ministry.
That priests, who experience fatigue and loneliness in their pastoral work, may find help and comfort in their intimacy with the Lord and in their friendship with their brother priests.
---
---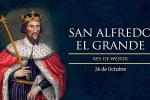 San Alfredo fue rey de Wessex, uno de los siete reinos principales que precedieron al reino de Inglaterra. Se hizo celebre por defender su ... continue reading
---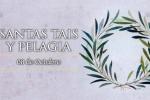 Las Santas Tais y Pelagia fueron dos mujeres pecadoras que se arrepintieron, encontraron la misericordia de Dios y se volvieron penitentes. ... continue reading
---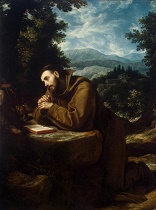 There is so much to write about in this marvelous account of the life of one of my own personal heroes, the saint whose witness led me ... continue reading
---

Though I am not strong enough to hold the suffering souls in my arms and carry them home, I can do one thing: I can pray for the ... continue reading
---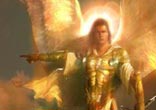 The Catechism of the Catholic Church informs us - The existence of the spiritual, non-corporeal beings that Sacred Scripture usually calls ... continue reading
---