Traversing Canada in a duffel bag, the arm of St. Francis Xavier continues to inspire the faithful
---
Arm used by saint to bless thousands is touring Canada.
A holy relic of St. Francis Xavier is touring Canada from St. John's to Victoria.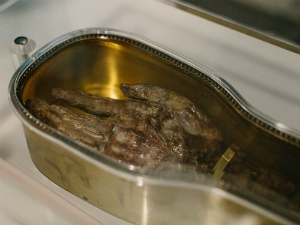 The arm of St. Francis Xavier is touring Canada.
LOS ANGELES, CA (California Network) - The forearm of St. Francis Xavier is on a two-week tour of Canada, being transported across the country in a duffel bag on Air Canada, with its own seat. The holy relic is being put on display for thousands to see as it stops in one city after another. The hope is that millions of Catholics are inspired by the relic. 
The body of St. Francis Xavier lies in Goa, India where the saint headquartered himself during his mission to carry the Catholic faith to Asia. 
St. Francis Xavier died during a mission to China in 1552. His body was moved several times and his forearm became detached and was given its own reliquary. Today his body remains in Goa, and his arm is displayed in Rome. His other arm is on display at a church on Coloane Island, Macau, which is once again part of China. 
The relic is being toted in a duffel bag and assigned its own seat on the Air Canada flights which ferry it across the country. It is escorted at all times. At each stop, the relic is put on display for a short time allowing thousands to experience seeing a genuine relic. Most similar relics are on display in churches in Europe, which requires expensive travel. 
Seeing the relic is inspirational for most people. The relic is uncorrupted, meaning the flesh and skin remains. Incorruptibility is widely seen as a sign of holiness. After 500 years, no flesh should remain on the bones. 
The relic is also a way for Catholics to connect to the ancient roots of their faith. The Catholic Church is a two-thousand-year-old institution and looking at an ancient relic reinforces that understanding. It deepens the faith, which is part of the reason why Catholics venerate relics. 
It should be noted that Catholics are not worshipping the relic. Instead, it is venerated, which is similar to what people do when they visit museums and look upon ancient art and artifacts. Nobody worships those ancient artifacts, but they still have the power to inspire and to connect people across thousands of years of history. It is the same with Catholic relics, although the experience is more religious than historical and a prayerful attitude is encouraged. 
---
Copyright 2018 - Distributed by THE CALIFORNIA NETWORK
Pope Francis Prayer Intentions for July 2018
Priests and their Pastoral Ministry.
That priests, who experience fatigue and loneliness in their pastoral work, may find help and comfort in their intimacy with the Lord and in their friendship with their brother priests.
---
---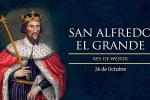 San Alfredo fue rey de Wessex, uno de los siete reinos principales que precedieron al reino de Inglaterra. Se hizo celebre por defender su ... continue reading
---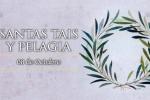 Las Santas Tais y Pelagia fueron dos mujeres pecadoras que se arrepintieron, encontraron la misericordia de Dios y se volvieron penitentes. ... continue reading
---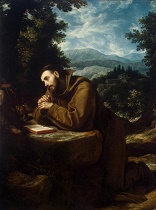 There is so much to write about in this marvelous account of the life of one of my own personal heroes, the saint whose witness led me ... continue reading
---

Though I am not strong enough to hold the suffering souls in my arms and carry them home, I can do one thing: I can pray for the ... continue reading
---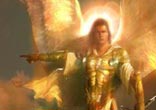 The Catechism of the Catholic Church informs us - The existence of the spiritual, non-corporeal beings that Sacred Scripture usually calls ... continue reading
---