Vatican commission approves second miracle for John Paul II, clearing path to sainthood
---
Pope John Paul II may become a saint in record time.
Vatican officials confirm that Pope John Paul II is now just one step away from sainthood after a Vatican commission approved a second miracle attributed to the late Holy Father.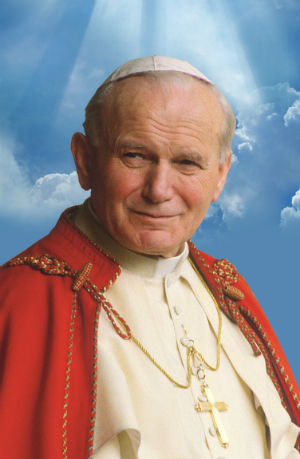 Pope John Paul II will soon be declared a saint if Francis approves.
VATICAN CITY (Catholic Online) - A Vatican commission has approved a second miracle attributed to Pope John Paul II. The late pontiff died in 2005 and has been on a fast track to sainthood ever since.
Now, with all hurdles cleared, the last formal obstacle is merely an approval from Pope Francis.
The Congregation for the causes of Saints is made of specially selected cardinals and bishops whose role it is to investigate thoroughly the life of any individual recommended for consideration. If they find a person has lived rightly, with God, they may be considered for formal sainthood if two miracles can be scientifically attributed to them.
The Commission already approved one miracle, the healing of a French nun with Parkinson's disease. A second miracle has now been attributed.
Pope John Paul II is one of the most beloved popes in history and served the Church from his youth in Poland during World War II, until his passing in 2005. During that time, he helped to save Jews from the Nazis, he held the line on key issues of the faith, was instrumental in the downfall of Communism, and canonized a great number of saints.
Pope John Paul II was so popular that many called for his sainthood at his funeral. However, at the time Church law mandated a five-year waiting period before the process could even begin. His successor, Pope Benedict XVI, waived that requirement.
Vatican officials are saying nothing more at this time, however it is expected that Pope Francis will approve the findings and Pope John Paul II will be acknowledged as a saint.
Meanwhile, it should be understood that Church recognition of a saint does not confer anything upon a genuine saint. A saint is any individual who has been received into heaven, and it is most likely that His Holiness, Pope John Paul II, has been aware of his sainthood since 2005 and no fact can be more heartwarming than that.
---
Copyright 2018 - Distributed by THE CALIFORNIA NETWORK
Pope Francis Prayer Intentions for July 2018
Priests and their Pastoral Ministry.
That priests, who experience fatigue and loneliness in their pastoral work, may find help and comfort in their intimacy with the Lord and in their friendship with their brother priests.
---
---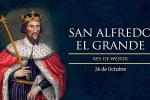 San Alfredo fue rey de Wessex, uno de los siete reinos principales que precedieron al reino de Inglaterra. Se hizo celebre por defender su ... continue reading
---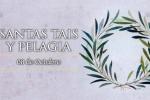 Las Santas Tais y Pelagia fueron dos mujeres pecadoras que se arrepintieron, encontraron la misericordia de Dios y se volvieron penitentes. ... continue reading
---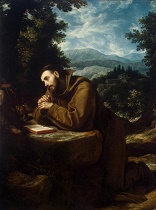 There is so much to write about in this marvelous account of the life of one of my own personal heroes, the saint whose witness led me ... continue reading
---

Though I am not strong enough to hold the suffering souls in my arms and carry them home, I can do one thing: I can pray for the ... continue reading
---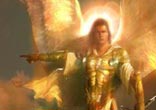 The Catechism of the Catholic Church informs us - The existence of the spiritual, non-corporeal beings that Sacred Scripture usually calls ... continue reading
---