California bill that could BAN THE BIBLE advances
---
AB 2943 could also ban literature including the Bible.
A bill in the California legislature intended to ban gay conversion therapy is also worded so that it could be used to ban books such as the Bible. The law has just passed the state Assembly with bipartisan support, and Gov. Jerry Brown is expected to sign it into law.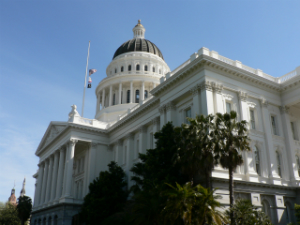 AB2943 also bans speech.
LOS ANGELES, CA (California Network) - Assembly Bill 2943 bans 'sexual orientation change efforts' as well as advertising of such and any goods included in the process. The term 'goods' is vague and could be construed broadly to include the Bible itself. Sexual orientation change efforts does not refer to efforts to normalize and mainstream same-sex attraction either. 
In other words, efforts to treat people struggling with same-sex attraction or gender dysmorphia will be outlawed for consenting adults who seek treatment. It will also be illegal to advertise such practices or to distribute literature that supports those practices. That prohibition is so broad it could also include the Bible. Goods and services related to such treatment are banned. 
It is not illegal to encourage homosexual behavior in children -- the law does not ban that. 
Several states have laws that ban such therapy for children, but California would be the first to ban it for adults. There is considerable debate over whether or not the procedures work or if they are a form of quackery that does more harm than good. 
Regardless, the bill seems to go too far and prevents adults from accessing services they might freely choose to receive. In an Orwellian twist, the law also restricts speech and literature that could help inform a person's decision whether or not to seek such treatment. 
Meanwhile, other forms of quackery and butchery remain perfectly legal in California, such as sex-change operations which merely change a person's outward appearance without changing their DNA where their physical gender is hard-coded into every cell of their body. 
Some people embrace same-sex attraction and live long, happy lives. Such a lifestyle is contrary to the teachings of the faith, but it is permitted as an act of free will in a free country. Freedom means letting others do things you don't like. However, not all people are comfortable with their sexual attractions and seek therapy to make sense of them and to control their behaviors. People should not be banned from seeking such therapy, insofar as it is safe. If and where safety is an issue, that should be addressed, and that goes for all goods and services. 
The banning of information and literature is also a stark violation of the First Amendment. 
While some people in California would have no problem banning the Bible, they are unlikely to get their way. The law is clearly unconstitutional as proposed, and will not survive judicial review. But the fact that people in the state see fit to propose and pass such a law is a frightening prospect indeed. It shows that evil is afoot in the halls of the Capitol and the struggle between good and evil is quite real. 
---
Copyright 2018 - Distributed by THE CALIFORNIA NETWORK
Pope Francis Prayer Intentions for July 2018
Priests and their Pastoral Ministry.
That priests, who experience fatigue and loneliness in their pastoral work, may find help and comfort in their intimacy with the Lord and in their friendship with their brother priests.
---
---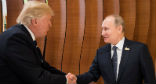 President Trump met with President Vladimir Putin for a summit in Helsinki today. By all accounts, the meeting went well, ... continue reading
---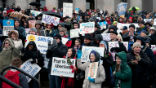 Is an end to abortion near? The retirement of Justice Anthony Kennedy suggests yes. LOS ANGELES, CA (California Network) - All ... continue reading
---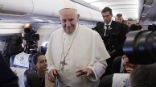 Pope Francis is a man of great compassion who houses refugees at the Vatican. He has also asked parish churches around the world to host ... continue reading
---

Children of illegal immigrants are being separated from their families and held in detention centers by the hundreds. This policy, which ... continue reading
---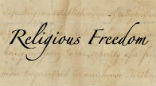 Religious freedom groups cheered Monday's 7-2 Supreme Court decision that a Colorado baker had his rights violated when the state civil ... continue reading
---