Elizabeth Warren - Another liberal hypocrite, scam artist exposed
---
Liberalism is a scam perpetrated upon the youth.
Senator Elizabeth Warren is a member of the 1 percent. That is, the top one percent of wealthiest Americans who have made millions off the back of working Americans. Despite this inconvenient fact, Warren is also one of the one percent's greatest opponents, often railing against them in her speeches. How can a person who is enjoying the American dream speak so harshly about it?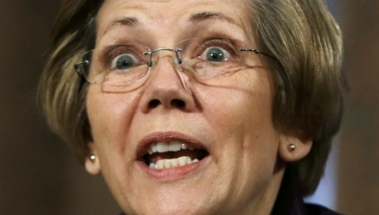 What, you thought she was genuine? It's called a con-job.
LOS ANGELES, CA (California Network) -- There's more than one way to get rich and powerful in America. One way is to inherit it. Another way is to pull yourself up by your bootstraps and work your way to prosperity. But there's a third path to wealth and power, and that's hypocrisy.
As several rich politicians have figured out, there's good money to be made, criticizing the rich.

Elizabeth Warren has discovered that path. She is rich, Caucasian, and has taken full advantage of the opportunities afforded her by the system. She attended public school, went to a commuter college, and became a public-school teacher. Her husband landed a good job and began building the family fortune. Warren became a stay-at-home mom, and voted Republican. Eventually, she attended law school, and became a lawyer and worked from home, then became a college professor, then entered politics.
By her own admission, she switched her political affiliation in the 1990s, and started to vote for both Democrats and Republicans. In 2011, she entered politics, and that's when the hypocrisy began.
Warren is a socialist, meaning she believes that businesses and the wealthy should be taxed at higher rates to provide everything the people want.
Warren earned $350,000 one year as a professor. She has a mansion with a net worth over $2 million in Cambridge, Massachusetts. But how much has she paid in taxes, or given to others so everyone can have something?
And why does she criticize the system, which she used to gain her wealth and power?
The answer is hypocrisy. Warren's popularity is based upon her socialism, and her dedication to soaking the rich, while she herself is one of the richest people in America.
She says she thinks everyone needs help, which can only come from tax and spend socialist policies, despite the fact she herself is proof that people can pull themselves up using the system that is already in place.
Here's the problem that few people see. Warren, and others like her, are lying to you. They are grade-A scumbags who say one thing while doing another. She is one of the people who lives in a mansion, while giving lip service to millennials who want everything handed to them. By preaching that the wealthy and government owe people everything, she gains popularity and gets reelected. And that's how she stays rich and powerful.
Consider the evidence. She thinks all people should be paid $22 an hour for minimum wage. Meanwhile, she pays her interns zero. She once claimed she was a Native American to score a teaching gig at Harvard. She decries the high cost of college education, but charged $350,000 to teach one course. She got paid. Apparently, capitalism is evil, but gosh it sure worked for her, she has a personal net worth of $14 million.
Ultimately, when it came time to show her true colors in 2016, she sided with the candidate that took the most money from Wall Street, Hillary Clinton. She didn't even put up a fight, she rolled over quickly and obediently.
Hypocrisy.

Warren isn't the first politician to try this gambit. Bernie Sanders is another. He is another wealthy 1 percenter who enjoys money while preaching inequality.
Their gambit is a ruse that works particularly well with the young, who have not seen anything like it before. They enjoy the support of young, starry-eyed supporters. Every generation sees such politicians and supports them enthusiastically. And every generation is betrayed. Despite all the rich liberals that have lived in America, preaching populism and promising to feed the rich to the poor, it has never happened.  And it never will. After all, why would people like Warren and Sanders kill the goose that's laying all the golden eggs?
Lying scumbags will always find a way to take advantage of the foolish youth, who are quick to follow anyone who promises them the moon. And every such politician gets exposed, and eventually quits their job, retiring the luxury. And every young liberal must face the fact that nobody is ever going to give them anything for free, ever.
The sooner people realize that liberalism is a scam, the sooner they will look for their own bootstraps and start pulling themselves up. Stop listening to self-professed socialist demagogues who are also members of the very community they criticize. Perhaps when we stop voting for them, they will stop lying to us.
---
Copyright 2018 - Distributed by THE CALIFORNIA NETWORK
Pope Francis Prayer Intentions for July 2018
Priests and their Pastoral Ministry.
That priests, who experience fatigue and loneliness in their pastoral work, may find help and comfort in their intimacy with the Lord and in their friendship with their brother priests.
---
---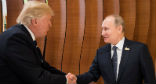 President Trump met with President Vladimir Putin for a summit in Helsinki today. By all accounts, the meeting went well, ... continue reading
---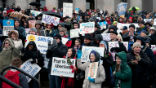 Is an end to abortion near? The retirement of Justice Anthony Kennedy suggests yes. LOS ANGELES, CA (California Network) - All ... continue reading
---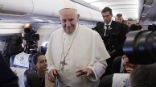 Pope Francis is a man of great compassion who houses refugees at the Vatican. He has also asked parish churches around the world to host ... continue reading
---

Children of illegal immigrants are being separated from their families and held in detention centers by the hundreds. This policy, which ... continue reading
---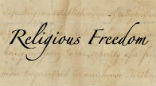 Religious freedom groups cheered Monday's 7-2 Supreme Court decision that a Colorado baker had his rights violated when the state civil ... continue reading
---