Did the Catholic Church assassinate President Lincoln?
---
What role did the Church have? Not enough, apparently.
Did Catholics conspire to assassinate Abraham Lincoln? According to National Catholic Register, and the facts themselves, yes, they did. But this was not a plot staged by the Church, or on behalf of it, but rather ardent secessionists who happened to be Catholic. The impact of their deed, and their faith has changed education in America.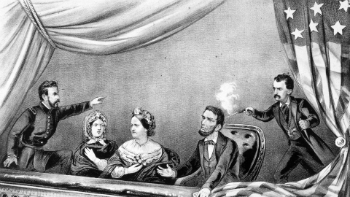 John Wilkes Booth, a convert to Catholicism, assassinated President Lincoln on April 14, 1865,
LOS ANGELES, CA (California Network) -- The conspirators who assassinated Abraham Lincoln were Catholic. According to several historians, John Wilkes Booth was a convert to Catholicism. Booth, as most know, was Lincoln's assassin.
Mary Surratt, who ran the boarding house where the conspirators met, was also Catholic. Her son later evaded capture for a time by fleeing to Canada and taking refuge in a Catholic church. He subsequently fled to Rome and became a soldier tasked with defending the Papal States. His career was short, and he was later extradited back to the USA to face charges.

The NCR reports another one of the assassins was David Herold, who has studied at Catholic colleges, and Dr. Mudd who set Booth's leg was also Catholic. Several Catholic priests also testified at the tribunals in May and June, 1865.
What role did Catholicism play in the Lincoln assassination?
Apparently, not enough. You see, Catholicism does not advocate the assassination of democratically elected presidents, and had Booth and others listened to their priestly mentors, they might have chosen a less destructive form of protest.
Instead, the assassination inspired fresh anti-Catholic sentiment across the nation. That sentiment took the form of the Blaine amendment to the Constitution which banned publicly raised funds from being spent on private schools, despite the fact those schools perform a public good.
The amendment did not pass, but several states wrote and adopted their own form the of the amendment.
Today, several states refuse school voucher money for students to attend private, Christian schools. This refusal means poor students cannot afford to attend the Christian school of their choice, but must attend public school. The problem is that Christian parents pay the taxes for these vouchers, and would prefer to send their kids to Christian school. The taxes are mandatory, so why can't they be used at any school the parent chooses?
This is the debate that was heard in the Supreme Court last month as the justices considered a plan to allow public funding of school choice. That means publicly funded vouchers for kids who want to attend private schools.
The decision could affect whether some children can access private school. Poor children may find better educational opportunities than they would have in public schools. It seems strange, but as the NCR points out, the assassination of President Lincoln by conspirators who were also Catholic now affects whether poor kids can attend Christian schools.
---
Copyright 2018 - Distributed by THE CALIFORNIA NETWORK
Pope Francis Prayer Intentions for July 2018
Priests and their Pastoral Ministry.
That priests, who experience fatigue and loneliness in their pastoral work, may find help and comfort in their intimacy with the Lord and in their friendship with their brother priests.
---
---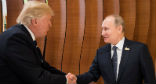 President Trump met with President Vladimir Putin for a summit in Helsinki today. By all accounts, the meeting went well, ... continue reading
---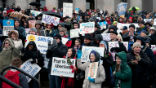 Is an end to abortion near? The retirement of Justice Anthony Kennedy suggests yes. LOS ANGELES, CA (California Network) - All ... continue reading
---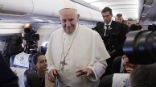 Pope Francis is a man of great compassion who houses refugees at the Vatican. He has also asked parish churches around the world to host ... continue reading
---

Children of illegal immigrants are being separated from their families and held in detention centers by the hundreds. This policy, which ... continue reading
---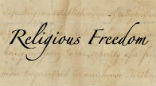 Religious freedom groups cheered Monday's 7-2 Supreme Court decision that a Colorado baker had his rights violated when the state civil ... continue reading
---