Was Trump wiretapped? One tantalizing clue says YES
---
Report leaked to media says TWO requests were made to FISA court, but why?
Did Obama spy on Trump during the election? On March 4, President Trump accused former president, Obama of spying on him. The allegations are unsupported but have sparked calls for an investigation and a heated public debate.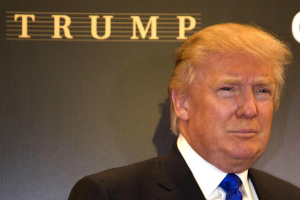 President Trump believes his office was wiretapped before the election.
LOS ANGELES, CA (California Network) -- On March 4, President Trump Tweeted that he learned Obama wiretapped his office in Trump Tower before the election.
"Terrible!" President Trump tweeted, "Just found out that Obama had my 'wires tapped' in Trump Tower just before the victory. Nothing found. This is McCarthyism!"
President Trump in a subsequent tweet made the connection between his concern and Watergate.

The problem with the tweet is that there is no evidence. And there isn't likely to be. If Obama had Trump's office wiretapped, the evidence would be gone. Wiretapping does not require the installation of physical equipment or the placement of spies and can be carried out by various means. Some of those means are likely to be untraceable.
This creates a conundrum for justice officials such as FBI Director James Comey, who has asked the Justice Department to deny Trump's allegations. Comey's request is virtually unprecedented but is likely intended to defuse the situation because nothing can be done about it.
Former Intelligence Director, James Clapper also denied he had any knowledge of an order to tap the Trump Tower.
There appears to be no basis for the order, and if such an order were given, it would have to come from Obama, and he would have to justify it.
Yet, Trump has requested an investigation into the possibility he was wiretapped.
But there is one tantalizing clue. According to several media outlets, an application to spy on Trump  Tower was submitted to the secret Foreign Intelligence Surveillance Act court (FISA) last June. According to those reports, there were two requests, and both were denied.
If believed, then Obama likely attempted to spy on Trump and was denied. But why? And why is James Clapper denying knowledge of the requests?
Obama's spokesman has denied the allegations, saying they are "simply false."
So, who is lying? Was Trump illegally spied upon before the election? If so, why?
There is the possibility of a Congressional investigation, but it's unlikely to uncover any information or evidence unless a whistleblower comes forward. Barring that, the debate is likely to do more harm than good as it distracts from other work President Trump needs to do.
---
Copyright 2018 - Distributed by THE CALIFORNIA NETWORK
Pope Francis Prayer Intentions for FEBRUARY 2018
Say 'No' to Corruption.
That those who have material, political or spiritual power may resist any lure of corruption.
---
---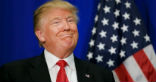 President Trump is on the verge of the greatest win of his presidency, a meeting with North Korea. The dictator of the Hermit Kingdom, Kim ... continue reading
---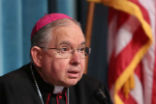 Although the Deferred Action Childhood Arrivals (DACA) protections did not expire on March 5, the passage of the original deadline has ... continue reading
---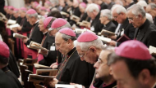 After the Senate failed to pass a bipartisan bill that would offer protections for immigrants, U.S. bishops noted their disappointment and ... continue reading
---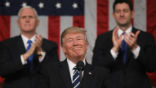 Americans are overwhelmingly approving of President Trump's second State of the Union address. The speech has been given a 75 percent ... continue reading
---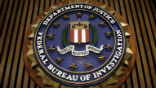 House Republicans have voted to release a controversial memo that describes government abuse of surveillance powers. The information is so ... continue reading
---