GOV. JERRY BROWN - KING OF PIMPS: California becomes the world's largest CHILD sex trafficker with new law SB 1322
---
Yes, the law does legalize something that should be illegal in a decent society.
The California legislature has legalized child prostitution. This move is the natural product of the culture of death brought about by liberal secularism. It is also a look into how fake news is born, and the human cost associated with a media that lies to promote an unholy agenda.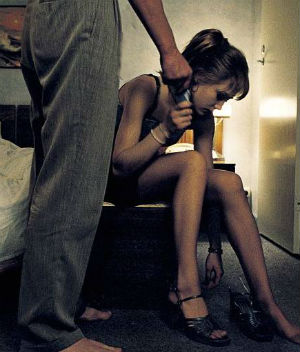 Something that was illegal on 12.31.16 is NOW LEGAL on 1.1.17. That's called LEGALIZATION. That's how legalization works.
LOS ANGELES, CA (California Network) -- California has legalized child prostitution. This is a fact. Senate Bill 1322, which was passed last summer in California, prohibits police from arresting a minor that is engaged in prostitution.
At least one source, the Sacramento Bee has made it clear that the law does not "legalize" prostitution. Several defenders of the law, and even some of our readers have made this point.

This is Orwellian doublethink at its best, and it shows how fake news starts.
Here are the facts WE have checked after consultation with our legal team at Catholic Online.
-    Prostitution is illegal for pimps and johns (of any age), who will still face prosecution.
-    Prostitution is NOW legal for minors in California, who cannot be arrested or charged.
-    Police are still required to turn in a report so advocates can attempt to help the minors.
Note, the one thing that has changed is the legalization of prostitution for minors.
The intent of the law is to make children feel safe which in turn may convince them to cooperate with police. Certainly, the intention is noble, but the road to hell can be paved with good intentions.
For example, a child who chooses to become a prostitute on their own will can now engage in the practice without fear of arrest. One example would be the case of Celeste Guap [alias], who was underage when she exchanged sex for money with several members of the Oakland Police Department and other neighboring agencies.
If her crimes occurred today, her johns would be arrested, but she would not. She would not even be charged with a crime. And by not arresting her, neither a District Attorney, nor a judge could compel her to stop or to enter a program for rehabilitation. For her, prostitution is entirely legal. Facing no charges, how could she be compelled to cooperate in an investigation?
So yes, California did legalize underage prostitution and anyone who argues otherwise, deceives.
One paper which argued otherwise is the Sacramento Bee, owned by the financially troubled McClatchy Group. On January 2, the Sac Bee printed a story by Christopher Cadelago, "No, California Democrats didn't 'legalize' child prostitution". 
The story was spun as an authoritative fact check of the claim that California's liberals legalized child prostitution.
We interviewed Mr. Cadelago by phone, and asked him how the story was fact checked. The author did not say he consulted any attorneys, legislators, police, or advocacy groups. Instead, we discovered the fact check consisted of the author merely weighing the fact that it is illegal to hire a prostitute.
That's true, but only from one perspective, the john's. From the child's perspective, the act is suddenly legalized. This inconvenient fact was ignored in favor of repeating that pimps and johns can still be charged. Cadelago wrote, "Those soliciting the sex and those arranging the clients can still be charged with crimes."
Cadelago then spikes rebuttal by making this statement: "It's also wildly misleading to equate decriminalizing minors with law enforcement not being allowed to interfere with minors engaging in commercial sex acts. Under the law, officers who encounter minors doing so must report the circumstances to the county child welfare agency as abuse or neglect."
Unfortunately, this is doublespeak. While it is technically true, it functionally means that minors will not be arrested, they will not be forced to deal with a DA, or be handled by a judge. Instead, a report will be made about them and be submitted into the byzantine labyrinth of a local welfare agency where anything can happen. And if the authorities there cannot locate the child, the report will die of age.
So, we can play semantic word games, or we can accept that child prostitution is legalized for the children. And if police cannot arrest a child who is soliciting sex, then what can they really do? Resources are limited. 
A child that is detained, then released right back onto the street will be put right back to work by their pimp, or will return to work independently if they are willingly engaged in the practice. The law does appear to allow temporary detention, but whether it's for a few hours or a day, eventually the child will be unsupervised.
California's district attorneys were opposed to the law on the same basis. Sean Hoffman, the director of legislation for the California District Attorneys Association told the National Review, "It would promote criminal conduct by creating an incentive for traffickers to enlist their victims to commit crimes... knowing full well that the people they press into service will not be held responsible for their actions."
In addition, police would not be able to make seizures or detain the child unless they felt the child was in immediate danger. The mere act of engaging in prostitution may not meet that standard, forcing police to drive away while the child's pimp watches from the shadows, ready to send her back to work.
This is the truth, these are facts. Anyone who says anything else is misdirecting you with fake news.
This is the natural progression of a society that does not respect life. If our legislators do not respect life in the womb, how can we expect them to respect the life of any child? The great thinkers of the Church have warned us. Mother Theresa said abortion is, "the greatest destroyer of peace today... And if we accept that a mother can kill even her own child, how can we tell other people not to kill one another?"
And if we can kill, what's to prevent us from pimping children?
What we know for real is that children under 18 cannot be arrested for prostitution. They cannot be promptly placed into our justice system where a judge can hear their case and order their removal and rehabilitation. What message does this send?
We'll leave that up to you.
---
Copyright 2018 - Distributed by THE CALIFORNIA NETWORK
Pope Francis Prayer Intentions for APRIL 2018
For those who have Responsibility in Economic Matters.
That economists may have the courage to reject any economy of exclusion and know how to open new paths.
---
---

A bill in the California legislature intended to ban gay conversion therapy is also worded so that it could be used to ban books such as ... continue reading
---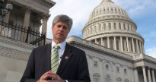 Rep. Jeff Fortenberry (R-NE) is not shy about his Catholic faith. He holds a master's degree in theology from Franciscan University of ... continue reading
---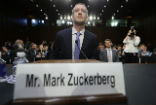 Facebook founder and CEO Mark Zuckerberg faced two days of tough questions from both the Senate and the House. It is possible that Facebook ... continue reading
---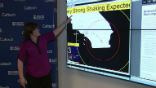 Caltech says their early warning system worked well during the 5.3 magnitude quake which shook the Southern California coast on Thursday. ... continue reading
---

A federal judge ruled in favor of the Catholic Benefits Association last week, issuing a permanent injunction and declaratory relief ... continue reading
---