Globalism is a demonic agenda and Hillary Clinton is a globalist. No good Christian can support an evil movement
---
Globalism is atheistic, anti-life and anti-human.
A major difference in the presidential election is the never-discussed, but all important clash between globalism and nationalism.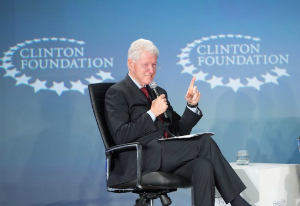 Bill Clinton is an avowed globalist. The Clinton Foundation operates with a globalist philosophy and Hillary Clinton will continue to promote her globalist agenda as president.
LOS ANGELES, CA (California Network) - Hillary Clinton is a globalist. Her husband, Bill Clinton was legendary for introducing America to popular globalism at the same time the internet boomed. Indeed, it was the internet that facilitated the progress of globalism.
Conversely, Donald Trump is a nationalist. His slogan is "Make America great again." Donald Trump clearly favors policies that put the United States and its people first. However, he is something of a rarity in politics.

The problem is that globalism is a major evil, in fact, it may be demonic.
What is globalism? Globalism is a worldview that borders are an inconvenience. The world should unite under a single government, and a single currency. Individualism and nationalism, are to be suppressed. Interventionism is acceptable.
This philosophy is responsible for the mass outsourcing of jobs to other nations, the collapse of the American dream and the massive influx of debt as American dollars flow overseas and are kept there. It's responsible for needless wars, terrorism, famine and poverty.
Not only that, there are more sinister problems with globalism. Globalists tend to be wealthy elites, who are also secular. These people diminish and deny the importance God has in many societies.
The only world government the planet should have is a government under Christ. Only God offers such a thing.
However, men in their hubris believe they can bring about this new world order, a new tower of Babel where they stand at the top and rule over all below.
Is this view really demonic?
Many Christian thinkers believe so. Globalism is exclusive to Christian governance. No nation can be "under God," all nations will be under man instead.
Secular government is notorious for its suppression of religious freedom. In fact, that's what makes a government secular -the extent to which moral influence as found in religion and belief in God, is suppressed. Secular governments, such as those in North Korea and China pride themselves on the suppression of God.
Globalism also promotes population control by means of contraception and abortion, mandatory vaccination schemes, and communal influence over the raising of one's own children. Childbirth is further suppressed by the encouragement of homosexual relations and the normalization of sexual behavior that does not result in pregnancy.
These same people hope to deploy automated armies of robot workers and robot sex dolls. Such advances they speculate will render humans obsolete.
And finally, when machines can help the elites live as well as they please, and no more humans are needed to serve them, the human population will be systematically eradicated in the name of the holy environment. You must die so a tree may live. The name for this government-sanctioned extermination is democide.
Globalism is a demonic form of government. Hillary Clinton has embraced it warmly. As such, no Catholic of good conscience can support her or her globalist agenda. Vote with care this November.
---
Copyright 2018 - Distributed by THE CALIFORNIA NETWORK
Pope Francis Prayer Intentions for July 2018
Priests and their Pastoral Ministry.
That priests, who experience fatigue and loneliness in their pastoral work, may find help and comfort in their intimacy with the Lord and in their friendship with their brother priests.
---
---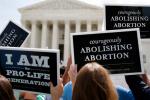 Over two decades of experience have afforded Kevin Burke first-hand knowledge and testimonies of thousands of families. Although he is the ... continue reading
---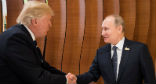 President Trump met with President Vladimir Putin for a summit in Helsinki today. By all accounts, the meeting went well, ... continue reading
---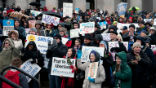 Is an end to abortion near? The retirement of Justice Anthony Kennedy suggests yes. LOS ANGELES, CA (California Network) - All ... continue reading
---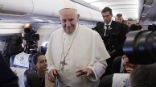 Pope Francis is a man of great compassion who houses refugees at the Vatican. He has also asked parish churches around the world to host ... continue reading
---

Children of illegal immigrants are being separated from their families and held in detention centers by the hundreds. This policy, which ... continue reading
---