Obama is a revolutionary - and you are his target
---
Why is Obama passively residing over the most successful invasion of the USA in history?
What is President Obama doing to our country? It's a question that deserves an answer. A slim majority of Americans elected him to office, twice, so he must have built enough hope and trust to win. However his behavior since the last election is baffling. It's almost as if he's trying to dismantle the country from the inside.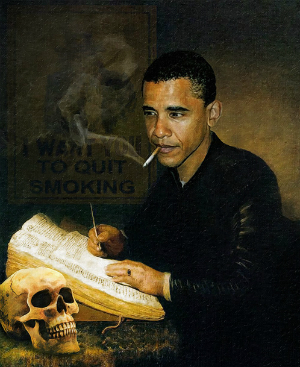 What is Obama's true agenda?
LOS ANGELES, CA (Catholic Online) - The United States has changed indelibly in the past six years, since the election of Obama. The American people are more policed, more monitored and watched than ever. Meanwhile, the government itself, from the IRS, to the BLM, to various federal agencies are now overpowered and virtually unaccountable.
With an amazing exception-the U.S. Border Patrol is being overwhelmed by an adversary they cannot fight, and instead have no choice but to love. Our borders are being overwhelmed by a human wave, made of children, many of them unaccompanied by their parents.
What is happening to our country? And why are our borders being overrun? According to the U.S. Border Patrol, almost 50,000 unaccompanied children have recently crossed the border.
Fifty thousand unaccompanied children.
In addition to these children the state of Texas has seen 35,000 illegal immigrants per month crossing the border. Immigrants report that so many people are so desperate to cross that rates human smugglers charge have skyrocketed from $100 per person to over $1,000.
Women regularly risk rape, enslavement, and even death to be smuggled by human traffickers into the United States. Victims report unsanitary conditions, little or no food and water, and a variety of other complaints related to their treatment -and that's just what they receive at the hands of U.S. authorities after suffering worse during their travels.
Immigrants are coming from Central America, a few displaced by local violence and poverty, but many are coming because Obama and his "posse" have successfully spread an insidious lie in Latin America which is not being reported by the media.
The immigrants largely believe that they, children in particular, will not be deported, but instead allowed to stay. In other words, they have been led to believe that children, in particular, will be granted automatic amnesty.
What Obama has done is place hundreds of thousands of people, possibly millions, on human trafficking trade routes into the United States where they will contribute to crime, violence, and overwhelm infrastructure and services. This makes Obama the smugglers best friend, an ally to human traffickers. It also makes him an enemy of federal enforcement agencies and taxpayers. It's an offense to humanity to permit the spreading of false rumors.
We can bomb faraway countries with ease, use drones to blast people to oblivion at a word, but apparently we can't reach people in Latin America with the truth that America's borders aren't open.
How do we know people think these things? The Border Patrol itself is reporting that hordes of illegal immigrants are actually waiting to be picked up after crossing into the United States. Whereas before these people would flee and avoid the law, they now expect agents to pick them up and give them documents which will allow them to stay in the U.S.
This is the result of a campaign of deception spread by the Obama administration, human traffickers, and badly misinformed people. Obviously, someone is selling a rumor and the people are buying, so much so they send their own children unaccompanied across the border.
Consider what NBC News, a stanchly liberal media outlet revealed:
"We're having to provide them baby formula, diapers, medical treatment," said Raul Ortiz, the Deputy Chief of the U.S. Border Patrol Rio Grande Valley Sector, which monitors 312 miles of riverbank, "It pulls at every agent that's exposed to this, it pulls at our heartstrings," said Ortiz. "We have kids at home, so there is a lot of sympathy and empathy for what they're going through."
And Breitbart had this to say:
On last Sunday's Al Punto program, a mother whose son was detained by the U.S. Border Patrol said that her son made the trek from Honduras to America because he believed the Obama administration would not deport him. Illegal immigrants have been flagging down border patrol agents to receive what they believe are "permits" to indefinitely remain in the United States. Though the "permits" are actually documents requiring the illegal immigrants to show up at immigration hearings, Rep. Henry Cuellar (D-TX) said that many have already been skipping these hearings and that there was "no way" that most of the illegal immigrants who are given the "permisos" will show up to their scheduled hearings.
Of the Obama administration, in case you had any doubt they've not put the welcome mat out is saying this, as reported by Breitbart:
"The Obama Administration has made it very clear that it will use any resources available to do "what's in the best interest" of each migrant child. While that rhetoric sounds well-intended, it makes the U.S. a magnet for everyone in the world who not only needs a helping hand, but for everyone who needs to be fully sustained."
President Obama has invited a human invasion of the United States and rather than combat the crisis by fighting the rumors in Central America and securing the border, he is allowing tens of thousands of people per month into the country. SO many people are entering that instead of deportations, illegal immigrants are given summons to appear in court, then flown to other states and released at bus stops. This effectively makes the Border Patrol part of the Obama apparatus to flood the country with illegal immigrants.
This is coupled with his promises to provide these people with everything, all while U.S. citizens go hungry and homeless, a quarter of whom are children.
Via Breitbart: "Reacting to what has been labeled a "humanitarian crisis," U.S. taxpayers are providing the illegal immigrants with housing, food, education, health care, recreation, vocational training, family unification, and even legal council. In the face of providing such amenities to the migrants, there are hundreds of thousands of  U.S. citizens--including families and children--who remain without a home or food."
All these people of course will be future voters. Only a fraction will appear at their hearings, and only a sliver of those will be deported. The Obama invited invasion is successful.
This is not how it should be.
These people, coming to the United States, must be treated with great respect and mercy, for they are people. However, the Border Patrol is not trained or equipped to house thousands of children in humanitarian facilities, look after their education and change their diapers. Yes, they are expected to change the diapers of unaccompanied babies.
Even the New York Times complained in a recent op-ed that social services in that state were being overwhelmed by the recent influx.
While we must treat these people well, give them asylum when they require it, and look after their needs while they are here, we also have a solemn obligation to defend our borders from human traffickers and terrorists. At a word, the president could secure our borders. Every state has a national guard, we have an army that is coming home from war. In an emergency we could post reinforcements that can assist the border patrol and help to dispel the rumor that immigrants will be given a free pass into the country.
Obama is a media wizard, so he could certainly buy media in Latin America and tell people to stop sending their children into our country. Warn them of the dangers of human trafficking. All these evils could be stopped.
But they're not because our politicians, starting with Obama, profit from this illicit trade in human beings. They get plenty of political traction during election years from this issue.
Illegal immigration is not a problem in many countries because they deal with the problem directly. It is a problem in the United States because it's a profitable problem. Only the taxpayers pay.
So the question remains. What is Obama playing at?
Whatever the answer may be, it's not in your best interest, nor in the interest of those coming into this country illegally.
We forget that the Western half of the Roman Empire collapsed in 476 AD because it was overrun from the north. Great civilizations are destroyed from within, a result of corruption and strife. The Obama administration is creating just these problems in our country today. We shouldn't be surprised to see the host of evil and ills that come as a result.
---
Copyright 2018 - Distributed by THE CALIFORNIA NETWORK
Pope Francis Prayer Intentions for APRIL 2018
For those who have Responsibility in Economic Matters.
That economists may have the courage to reject any economy of exclusion and know how to open new paths.
---
---

A bill in the California legislature intended to ban gay conversion therapy is also worded so that it could be used to ban books such as ... continue reading
---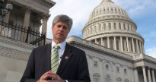 Rep. Jeff Fortenberry (R-NE) is not shy about his Catholic faith. He holds a master's degree in theology from Franciscan University of ... continue reading
---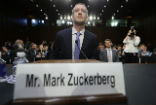 Facebook founder and CEO Mark Zuckerberg faced two days of tough questions from both the Senate and the House. It is possible that Facebook ... continue reading
---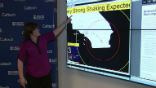 Caltech says their early warning system worked well during the 5.3 magnitude quake which shook the Southern California coast on Thursday. ... continue reading
---

A federal judge ruled in favor of the Catholic Benefits Association last week, issuing a permanent injunction and declaratory relief ... continue reading
---