Hey Eric Holder, where are the special prosecutors?
---
Holder annoys federal judges by stepping outside the law. Again.
At several federal judges said last week that in their professional opinion, Attorney General Eric Holder has exceeded his authority by giving federal prosecutors "improper instruction" to reduce drug sentences prior to official approval of new guidelines.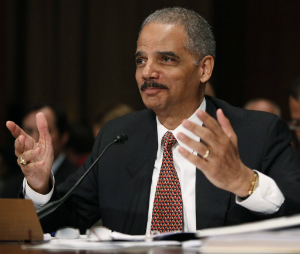 Hey Holder, why won't you answer simple questions?
LOS ANGELES, CA (Catholic Online) - On Thursday, federal judges as members of the U.S. Sentencing Commission blasted Attorney Eric Holder for interfering with the judicial branch by asking prosecuting attorneys to permit the use of new sentencing guidelines by defense attorneys.
New sentencing guidelines will mean less time behind bars for those convicted of certain drug offenses including trafficking. The guidelines are only proposed and Congress has until 2014 to endorse them. The justices of the Sentencing Commission also has input.
However, Holder has already told U.S. prosecutors that they should permit defense attorneys to use the more lenient guidelines. The justices of the Commission blasted Holder's premature move.
William B. Pryor said, Holder's "unprecedented instruction disrespected our statutory role, 'as an independent commission in the judicial branch,' to establish sentencing policies and practices under the Sentencing Reform Act of 1984, 28 U.S.C. § 991(a), (b), and the role of Congress, as the legislative branch, to decide whether to revise, modify, or disapprove our proposed amendment, id. § 994(p)." He continued, "the law provides the executive no authority to establish national sentencing policies based on speculation about how we and Congress might vote on a proposed amendment."
The Attorney General's job is to enforce existing law, not to speculate that a change in law will occur before it actually does.
Eric Holder has a long and storied habit of flaunting the very law he is expected to uphold. He still refuses to come clean about Fast and Furious, which resulted in the deaths of possibly hundreds of Mexican nationals and at least one U.S. agent. He will not answer questions about the IRS-TEA party scandal.
Where's the special prosecutor for Fast and Furious? Where's the special prosecutor for the IRS? Where's the special prosecutor of Benghazi, the botched Obamacare rollout, Soylandra, and various other corrupt failing of the Obama administration?
Of course, prosecution isn't forthcoming. It won't happen because Washington is a dog-and-pony show and there's no genuine will in the capitol to do justice by the American people who are just a source of revenue and an inconvenient source of votes.
We get the government we deserve.
---
Copyright 2018 - Distributed by THE CALIFORNIA NETWORK
Pope Francis Prayer Intentions for FEBRUARY 2018
Say 'No' to Corruption.
That those who have material, political or spiritual power may resist any lure of corruption.
---
---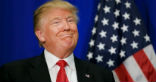 President Trump is on the verge of the greatest win of his presidency, a meeting with North Korea. The dictator of the Hermit Kingdom, Kim ... continue reading
---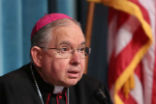 Although the Deferred Action Childhood Arrivals (DACA) protections did not expire on March 5, the passage of the original deadline has ... continue reading
---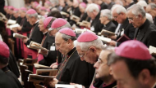 After the Senate failed to pass a bipartisan bill that would offer protections for immigrants, U.S. bishops noted their disappointment and ... continue reading
---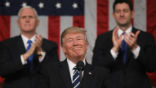 Americans are overwhelmingly approving of President Trump's second State of the Union address. The speech has been given a 75 percent ... continue reading
---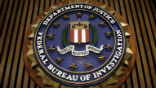 House Republicans have voted to release a controversial memo that describes government abuse of surveillance powers. The information is so ... continue reading
---