Your government at work: Feds ATTACK lone cattle rancher with army --to protect a tortoise
---
It sounds like an Onion headline, but this is our government at work.
A shocking paramilitary action in unfolding in the high Nevada desert pitting the Feds against a lone rancher and his cattle herd. It's the stuff of fiction, but it is happening right now and the U.S. government doesn't want anyone to know what they are doing.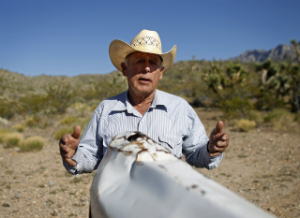 Cliven Bundy is under siege on his cattle ranch by a small army of federal agents, over a tortoise and unpaid grazing fees.
LAS VEGAS, NV (Catholic Online) - The last cattle rancher in Clark County, Nevada is being forced off his land for failing to pay foraging fees to the Bureau of Land Management. The fees which amount to about $1.35 per cow per month are badly in arrears and the BLM says it is owed over $1 million. Cattle rancher Cliven Bundy says he owes around $300,000. The fees haven't been paid since 1993.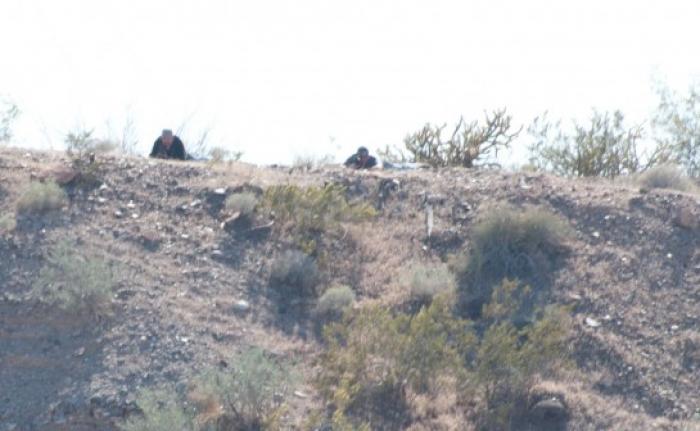 Snipers take aim at the Bundy ranch after they were photographed.
The case appears very straightforward. Although Bundy's family has ranched the land since the 1870s, he hasn't paid his dues for over 20 years, so it is logical that he's overdue for eviction. A deal is a deal. However, it's not the eviction, but rather the method that is most distressing.

Pray for justice.
The BLD is treating the entire process like a full-blown military operation.
Over the past two weeks, Bundy told the Washington Free Beacon about the two-decade dispute, "What's happened the last two weeks, the United States government, the bureaus are getting this army together and they're going to get their job done and they're going to prove two things. They're going to prove they can do it, and they're gonna prove that they have unlimited power, and that they control the policing power over this public land. That's what they're trying to prove."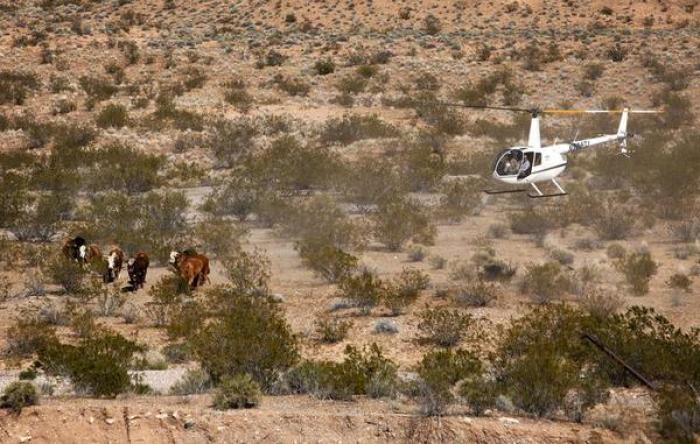 No less than eight helicopters have been deployed around the ranch for various duties.
Everything but tanks and rocket launchers have been deployed, the WFB reported.
No, we're not exaggerating. The family has counted at least eight helicopters, 200 heavily-armed personnel, equipped with sniper rifles and machine guns. Dozens of vehicles and surveillance equipment have been deployed. The BLM has teamed with the FBI and they have established bases of operations.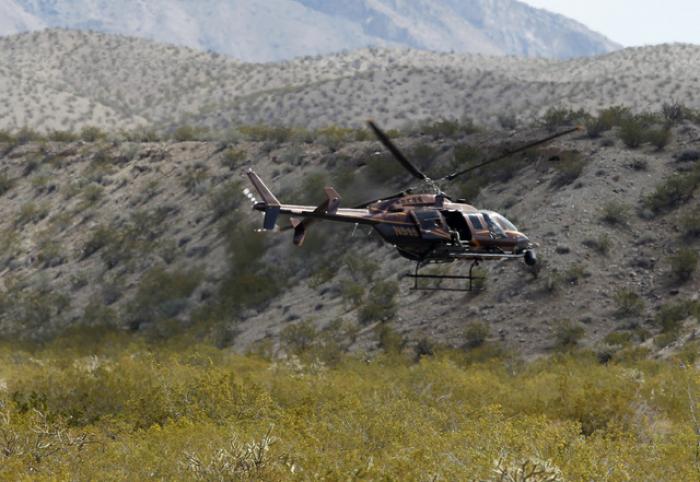 A helicopter over the ranch.
The BLM has even been gracious enough to set up "free speech zones" where Americans would be allowed to protest what is happening in a remote corner of Clark County. That's right, the BLM has set up areas where the First Amendment still applies, with their permission, of course.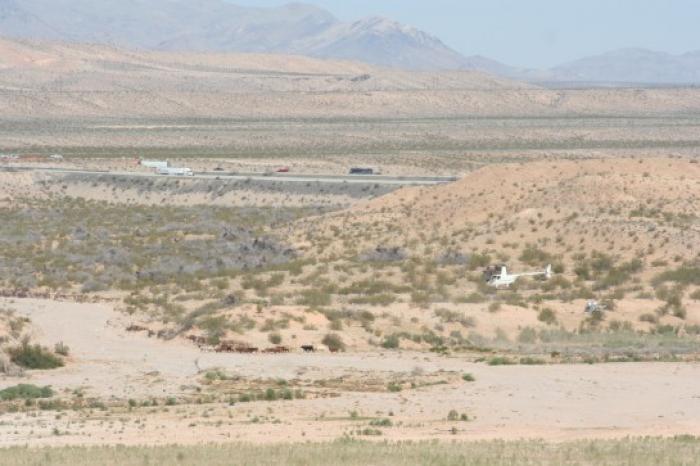 The Feds have come in force to evict one cattle rancher with his herd.
The National Park Service says the herd must be removed in part to clear habitat for the desert tortoise. They also say that Bundy has threatened contractors who are removing the cattle, so the agents are just there for security.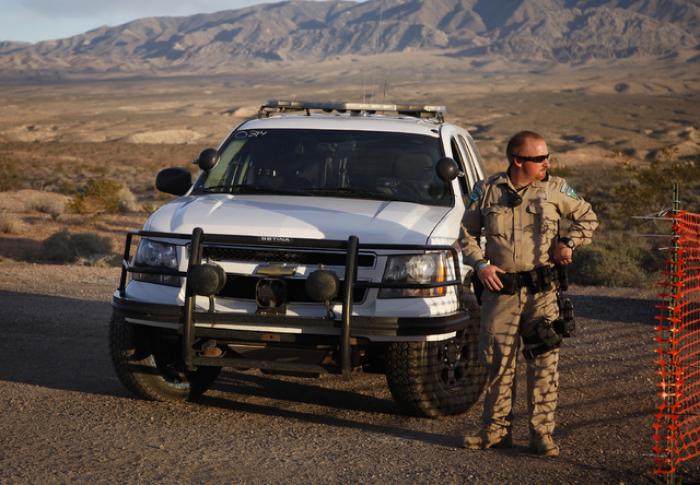 The feds have blocked the roads leading to the Bundy ranch.
These are not state officials, nor is this the county sheriff, who might otherwise assist in an eviction, but rather these are heavily armed federal agents with plenty of weaponry and money to spend on an operation to remove one single man and his cattle from land his family has worked for over 140 years.
Federal officials say they have tried legal remedies, but Bundy just ignores them.
Nobody is saying Bundy doesn't deserve some sanction for refusing to pay the BLM their due. However, an armed military operation is beyond the pale in dealing with a lone, elderly rancher.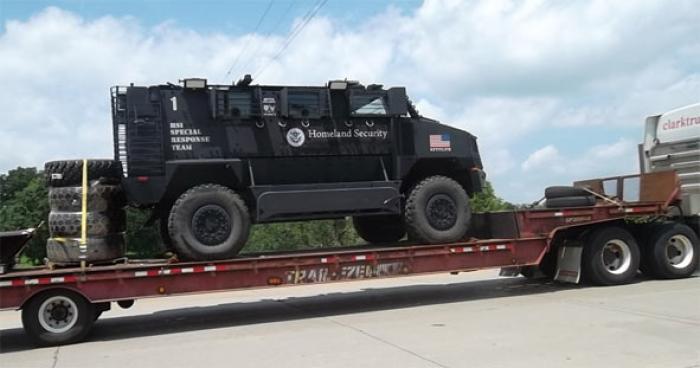 The feds are well equipped with armored vehicles. There should be no question --these are intended for domestic use.
Bundy's wife has helped him photograph government forces around their ranch. She also complained that their son, who attempted to come visit them this week, was literally thrown to the ground with one agent placing a knee on his head. She complained that her son was badly bruised his head and body smashed into the round, for refusing to comply with an order to leave the area. He was subsequently arrested for the crime of using a public road to visit his parents against the whims of federal agents.
For their part, Nevada state officials are appalled, but utterly helpless in the face of federal action.
On Tuesday, Nevada governor, Brian Sandoval ( R) complained, "Most disturbing to me is the BLM's establishment of a 'First Amendment Area' that tramples upon Nevadans' fundamental rights under the U.S. Constitution."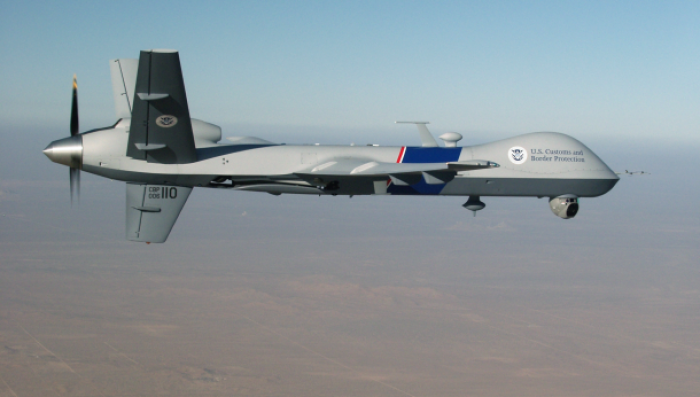 Even drones are available to the overreaching federal government.
The Governor continued, "To that end, I have advised the BLM that such conduct is offensive to me and countless others and that the 'First Amendment Area' should be dismantled immediately," he said.  "No cow justifies the atmosphere of intimidation which currently exists nor the limitation of constitutional rights that are sacred to all Nevadans.  The BLM needs to reconsider its approach to this matter and act accordingly."
It is high time for Americans to wake up. Our Republic is under the most immense threat that it has ever faced since -perhaps ever. The American Civil War was fought over similar concerns, that the federal government would overreach its power someday and become a domineering force over all Americans.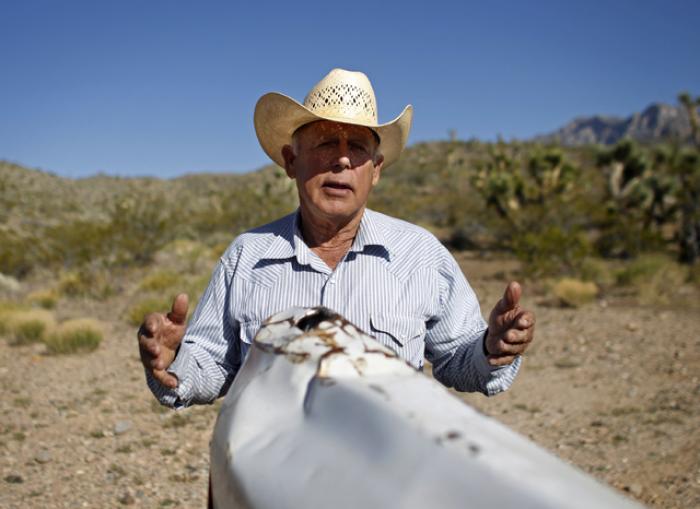 Cliven Bundy, an apparent threat to national security?
Worse, the government is presently corrupted beyond all recognition, sold out to the highest bidders in the corporate world. In exchange for this sale, the government is free to accumulate over a billion rounds of ammunition, prepare itself for a full-blown military operation on American soil, spy on Americans with impunity, and generally flaunt the Constitution.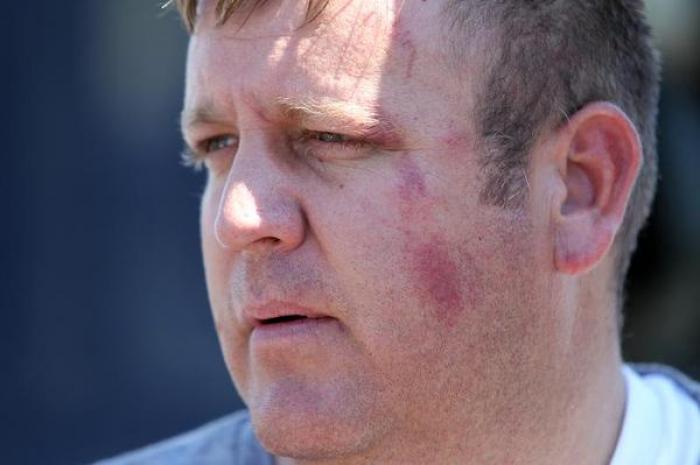 Dave Bundy with the bruises given to him by federal agents, for the crime of attempting to see his parents.
Religious freedom actually has to be debated before the Supreme Court, and our government officials routinely lie to us including the Attorney General, department heads within the IRS, the head of the NSA and many others. All without sanction. Authorities proclaim the right to deploy drones over our homes and cities and last year President Obama reaffirmed he has the right to order strikes against American citizens if the thinks they pose a danger to the United States.
Our democracy is a sham, the British House of Lords has more turnover than the U.S. House of Representatives.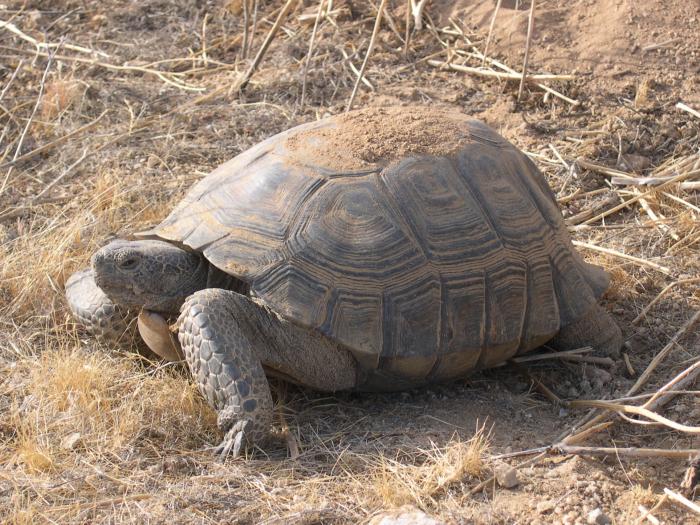 A military operation, because desert tortoises are endangered.
Today, the government is cutting its tyrannical teeth on a rogue cattle rancher in the Nevada desert over unpaid fees and a tortoise, but that operation will soon be over.
After that, who's next? They still have a billion rounds of ammo waiting to be used.
---
Copyright 2018 - Distributed by THE CALIFORNIA NETWORK
Pope Francis Prayer Intentions for July 2018
Priests and their Pastoral Ministry.
That priests, who experience fatigue and loneliness in their pastoral work, may find help and comfort in their intimacy with the Lord and in their friendship with their brother priests.
---
---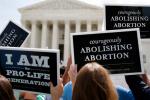 Over two decades of experience have afforded Kevin Burke first-hand knowledge and testimonies of thousands of families. Although he is the ... continue reading
---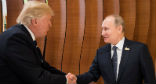 President Trump met with President Vladimir Putin for a summit in Helsinki today. By all accounts, the meeting went well, ... continue reading
---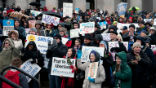 Is an end to abortion near? The retirement of Justice Anthony Kennedy suggests yes. LOS ANGELES, CA (California Network) - All ... continue reading
---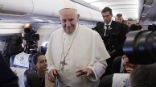 Pope Francis is a man of great compassion who houses refugees at the Vatican. He has also asked parish churches around the world to host ... continue reading
---

Children of illegal immigrants are being separated from their families and held in detention centers by the hundreds. This policy, which ... continue reading
---