Snowden explains the danger the program presents to you.
Edward Snowden, the individual who blew the whistle on the National Security Agency's massive data gathering program, has revealed a number of personal details about himself, including his motives with the Guardian.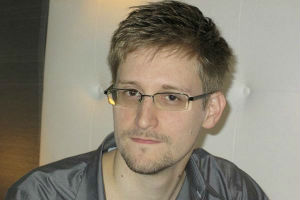 Edward Snowden.
LOS ANGELES, CA (Catholic Online) - Edward Snowden is 29 years old. Just today, he disappeared from his last known location in a Hong Kong hotel. He has good reason to disappear. He is a wanted man.

Last week, Snowden disclosed to journalists whom he carefully selected, that the National Security Agency has been spying on all Americans, aggregating data about their online activity, their phone calls, and more.

Edward Snowden, until recently, lived a very comfortable life. Formerly employed by the CIA and a defense contractor, he had the opportunity to see the inner workings of one of the world's most comprehensive data mining programs.

During his time as an operative for the CIA, and later as an employee for the Booz Allen Hamilton, a defense contractor for the CIA, Snowden was able to obtain documents that revealed the extent of the domestic surveillance program.

Snowden released his identity this week, speaking to reporters and appearing on camera. He has revealed intimate details about his life, including his Social Security number, his expired diplomatic passport, and other personally identifying information.

Despite his coming out of the woodwork, he has stated that he does not want attention to be focused on him, but rather the programs that he feels are eroding privacy and freedom in the United States.

He has not sought money, nor does he seek notoriety, although he does seek asylum as he fears he may be killed or imprisoned for his disclosure. Snowden insists however, that he has done nothing wrong, and therefore he should not have to fear going public.

Snowden described his motivation saying, "I really want the focus to be on these documents and the debate which I hope this will trigger among citizens around the globe about what kind of world we want to live in. My sole motive is to inform the public as to that which is done in their name and that which is done against them."

Snowden explained what is happening and why it's dangerous to you. "Even if you're not doing anything wrong you're being watched and recorded. And the storage capability of these systems increases every year consistently by orders of magnitude to where it's getting to the point where you don't have to have done anything wrong. You simply have to eventually fall under suspicion from somebody even by a wrong call."

"Then they can use this system to go back in time and scrutinize every decision you've ever made, every friend you've ever discussed something with. And attack you on that basis to sort to derive suspicion from an innocent life and paint anyone in the context of a wrongdoer."

That's a lot of power.

According to his interview with the Guardian, Snowden made his final preparations three weeks ago. He photocopied carefully selected documents. Those documents were chosen specifically to prevent harm to individuals. They do not name specific people, but rather simply disclose the nature of the monitoring program.

According to the Guardian, Snowden has hardly left his room since arriving in Hong Kong. He has worked very diligently, leaking documents to various journalists and waiting for the news to break. He has taken many precautions to ensure his safety, and to prevent from being spied on. He always lines the crack of his door with pillows to prevent anyone from the outside hearing in, and when he logs into his computer, he covers his head and laptop with a large good to prevent any hidden cameras from seeing his password.

Snowden is aware that the most powerful secret agency in the world is looking for him. He is also keenly aware that the Chinese could arrest him to question him for information, or that the CIA could even pay off criminal gangs in Hong Kong to hunt him down and murder him. He told his interviewer, "I don't expect to see home again."

Snowden told reporters he was leaking the documents because he believes what the government is doing is wrong, and has a corrosive effect on privacy and freedom.

Snowden said he first became aware of the program when he started working for the CIA in Switzerland, under the Bush administration. He did not come forward at that time because he said he was hopeful that Obama would pull back some of the emerging policies of the Bush administration that he felt were intrusive. Instead, the Obama administration literally doubled down on Bush's policies. He witnessed things become worse, not better.

Thus disillusioned, he resolved that he would have to make the American public aware of what was being done to them, even if it meant great personal sacrifice on his behalf.

"You can't wait around for someone else to act. I had been looking for leaders, but I realized that leadership is about being the first to act," he told his interviewer.

Stone said that he believes the NSA's surveillance net will soon become irrevocable, and that "what they are doing poses an existential threat to democracy."

For Snowden, the issue is so great that he seems willing to sacrifice his comfortable life: a home in Hawaii, a girlfriend, a generous salary with benefits, and a prestigious job to expose what may be one of the greatest government infringements on personal liberty in history.

What is becoming clear, is that over the past decade, the federal government has continued to encroach on the individual liberties of Americans, in the name of safety. These surveillance programs were all launched as a response to the terrorist attacks of September 11, 2001. Now, 13 years later, we see that the target of the terrorist attacks wasn't merely the Twin Towers and the Pentagon, but rather reached into the very fabric of American society itself. Our fundamental rights and freedoms have may have been undermined by a security agency and two administrations which have used fear improperly to expand power and reach to an unprecedented degree.

The terrorists may have already progressed toward one of their objectives. They have turned us against ourselves, and we now live in fear, without the consolation of even the protection of privacy.

The words of Benjamin Franklin may prove prophetic, "Any society that would give up a little agree to gain any little security will deserve neither and lose both."


---
Copyright 2016 - Distributed by THE CALIFORNIA NETWORK
Pope Francis Prayer Intentions for May 2016
Universal:
Respect for Women: That in every country of the world, women may be honored and respected and that their essential contribution to society may be highly esteemed.
Evangelization:
Holy Rosary: That families, communities, and groups may pray the Holy Rosary for evangelization and peace.

By Kenya Sinclair (CALIFORNIA NETWORK)
When former Central Intelligence Agency employee Edward Snowden illegally leaked classified information from the National Security Agency (NSA) concerning global surveillance, the world responded with an uproar - but Former U.S. Attorney General Eric Holder claims ... continue reading
---

By David Drudge (CALIFORNIA NETWORK)
A civil rights attorney has pointed out an obvious objection to President Obama's school edict that requires schools to let boys share restrooms and showers with girls, and this has sparked a backlash from Zoe Lofgren (D-CA). LOS ANGELES, CA (California Network) - When ... continue reading
---

By Kenya Sinclair (CALIFORNIA NETWORK)
The Alabama Supreme Court has made a decision many same-sex couples have been hoping for: The state of Alabama now recognizes same-sex adoptions. LOS ANGELES, CA (Catholic Online) - It all began when a lesbian woman demanded visitation rights for the three children she ... continue reading
---

By Kenya Sinclair (CALIFORNIA NETWORK)
Hillary Clinton continues to dodge questions concerning the family's relationship with Goldman Sachs. LOS ANGELES, CA (Catholic Online) - According to <a ... continue reading
---

By Kenya Sinclair (CALIFORNIA NETWORK)
Personal privacy is one of the greatest rights any citizen of the free world enjoys but soon the Federal Bureau of Investigation may have legal access to everything from passwords and personal emails to banking information and search history - all without your ... continue reading
---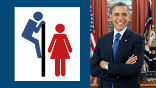 By David Drudge (CALIFORNIA NETWORK)
Eleven states are challenging the Obama edict that schools should allow kids to use whatever bathroom they choose, regardless of their gender. Obama issued the edict last week as a means of joining the "transgender" bandwagon that is sweeping the nation. Unfortunately, ... continue reading
---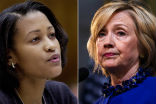 By David Drudge (CALIFORNIA NETWORK)
Hillary Clinton's former chief of staff from the State Department, Cheryl Mills, has asked a court to shield her from conservatives who are seeking the transcripts and recordings of her deposition scheduled for Friday. Mills is worried she will be taken out of context ... continue reading
---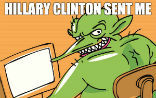 By Marshall Connolly (CALIFORNIA NETWORK)
The next time you encounter an internet troll, be warned, he could be getting paid to fan the flames, or to douse your conversation. A new study our of Harvard reveals that China is using an army of 448 million fake troll accounts to influence public opinion. And China ... continue reading
---

By David Drudge (CALIFORNIA NETWORK)
The State Department Inspector General has ruled that Hillary Clinton broke department rules for using a private email server and for deleting emails she sent and received during her tenure. The report was released on Capitol Hill today. LOS ANGELES, CA (California ... continue reading
---

By Kenya Sinclair (CALIFORNIA NETWORK)
The United States provides 33 percent of the world's arms such as fighter jet aircraft, tanks and more - so which countries are buying? LOS ANGELES, CA (Catholic Online) - According to the Defense Security Cooperation Agency, the number one country purchasing ... continue reading
---
All Politics & Policy News