Why is Homeland Security arming itself with 2 BILLION rounds of ammunition?
---
Leaked documents provide cause for concern.
Why is the government buying mass quantities of ammunition? That's the question that arises after Obama's Department of Homeland Security placed a request on the Fed Bid website to solicit 21.6 million rounds of ammunition. Last year, the DHS purchased a total of 1.6 billion rounds.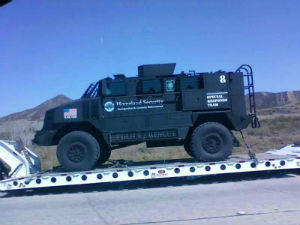 The DHS has dozens of armored vehicles for domestic use across the country.
LOS ANGELES, CA (Catholic Online) - How much ammo does the DHS need? Normally, not that much. During the whole of World War II, the United States produced nearly 50 billion rounds of ammunition for its soldiers and exported a good portion of that. Not all of it was used. Ultimately, if the Department of Homeland Security stops at about 2 billion rounds purchased, they will have enough ammunition to fight the better part of any chosen year of World War II all over again.
That means D-Day, Normandy, and the Battle of the Bulge, would be covered by these purchases. Bear in mind, these are the DHS purchases. The U.S. military has their own supply.
In a time of spiraling deficits, why would the Feds need to buy so much ammunition? That question remains unanswered.
The majority of the ammunition sought by the DHS in this latest bid is small arms ammo, intended for use in pistols. However, purchases made last year included astounding amounts of ammunition for long rifles, including .308, 168 grain, hollow point, sniper-grade ammunition. This ammunition is typically preferred for use by law-enforcement snipers.
Bullets have one purpose, which is to destroy, and an army's entire purpose is coercion. Homeland security does not hunt animals, nor do they invade other countries. Another possible conclusion is that the bullets are intended to coerce and if need be, kill us.
This conclusion would be outrageous if taken alone. However, combined with leaked, secret Justice Department memos that authorize the killing of Americans without due process, and other unusual developments, it would seem that the government is preparing for something that we, the people, are as of yet unaware. The concern seems to be domestic rather than foreign.
For example, consider that the DHS has shifted training emphasis to fighting "homegrown terrorism" as it calls it. The agency has a particular emphasis on what it calls "extreme right-wing terrorists." However, common sense would suggest  that you don't need 2 billion rounds of ammunition to stop an "extreme right-wing terrorist organization," since the organization would be far from mainstream, by definition.
Media requests for documents have been served with carefully selected, censored material which leave more  questions than answers.
In fact, the only clear information seems to be that which is leaked by underground informants.
Curiously, a surprising number of documents have been leaked, suggesting that there is a network of alarmed and concerned citizens working for the government that are trying to warn the people that something is happening, or alternatively, the material is being leaked deliberately by the government to misinform the people.
However, given the inherent inability of the government to properly coordinate large, complex domestic operations, it seems the former is more likely than the latter. This would suggest there is a civil war already brewing within the government itself as patriots notice a conflict between their planning and operations and their sworn oath to defend the Constitution.
Bear in mind, there is no evidence that these concerned government insiders are working together or are coordinated in any way. There is no evidence of a counter-conspiracy.
However, the U.S. government is prepared to handle civil unrest on a scale not seen since the Great Depression. Leaked documents and public records indicate recent acquisitions of large quantities of riot gear, water cannons and other non-lethal weapons, as well as training for high-ranking officials on how to quell domestic disturbances.
Some of this could be a response to a number of influences, including the Great Recession and the threat of future economic decline, the Occupy movement which threatened to grow into something worse, conservative backlash against the Obama administration's policies including health care and Second Amendment issues, and the threat of mass immigration as a result of civil unrest in Mexico.
Recent, epic scale natural disasters, from Hurricane Katrina to Superstorm Sandy, may have also prompted aggressive preparations on the part of the DHS. However, in none of those previous incidents has any substantial exercise of lethal force been necessary.
Another, perhaps more rational theory, is that the ammunition is intended for funneling to other countries to support government and revolutionary movements in places such as Syria. Ammunition is an easily concealed commodity, and a few crates of ammo can fall off a truck at any time and wind up in the third world.
No matter what the government is doing, it is doing it largely in secret and it is alarming enough insiders to compel them to leak information to the media. That fact alone should be enough to give us pause.
---
Copyright 2018 - Distributed by THE CALIFORNIA NETWORK
Pope Francis Prayer Intentions for FEBRUARY 2018
Say 'No' to Corruption.
That those who have material, political or spiritual power may resist any lure of corruption.
---
---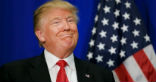 President Trump is on the verge of the greatest win of his presidency, a meeting with North Korea. The dictator of the Hermit Kingdom, Kim ... continue reading
---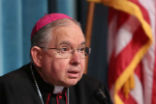 Although the Deferred Action Childhood Arrivals (DACA) protections did not expire on March 5, the passage of the original deadline has ... continue reading
---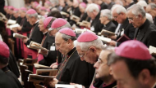 After the Senate failed to pass a bipartisan bill that would offer protections for immigrants, U.S. bishops noted their disappointment and ... continue reading
---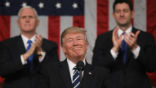 Americans are overwhelmingly approving of President Trump's second State of the Union address. The speech has been given a 75 percent ... continue reading
---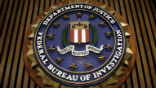 House Republicans have voted to release a controversial memo that describes government abuse of surveillance powers. The information is so ... continue reading
---