Planned Parenthood Holds Fundraiser at 'Museum of Sex'
---
'Any organization that has to do with women's health should never have any connection with the pornography industry'.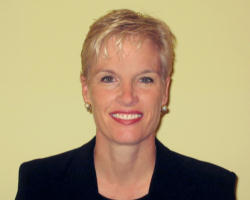 Planned Parenthood President Cecile Richards.
NEW YORK, NY (CNSNews.com) - Planned Parenthood of New York chose the Museum of Sex for the second year in a row as the venue for its annual "Summer, Sex and Spirits" fundraiser.
In July, the Planned Parenthood affiliate held a "party/benefit" at the museum, which featured exhibits at the time of the event such as "Sex Life of Robots," "Sex Machines," and a photo display documenting the "Oscars of Porn."
The fundraising benefit for Planned Parenthood of New York was arranged by the Planned Parenthood of New York City Activist Council. VIP ticket holders received gifts that included Butter Boy lubricant and pole dancing lessons. Items auctioned off at the event included boudoir photo sessions and "sexy lingerie."
Dr. Gail Dines, professor of Sociology and Women's Studies and chair of American Studies at Wheelock College in Massachusetts and co-author of "Pornography: the Production and Consumption of Inequality," told CNSNews.com that Planned Parenthood's choice of the museum venue is "anti-feminist."
"Any organization that has to do with women's health should never have any connection with the pornography industry," Dines said. "The pornography industry constantly puts women at risk."
She described that risk as including contracting sexually transmitted diseases (STDs), bodily injury from "rough" sex, and emotional damage.
Dines described the Museum of Sex's Web site as "celebrating" pornography and said that Planned Parenthood was complicit in that celebration by holding its fundraiser there.
"Anything that celebrates pornography and refuses to critique it as a form of exploitation of women is anti-feminist," Dines said.
CNSNews.com asked Dines if it was a contradiction for Planned Parenthood to claim it promotes women's health and well-being and have one of its affiliates hold an event at a venue that promotes pornography.
"There's absolutely a contradiction," Dines said. "You can't support an industry that refuses to take seriously women's health.
"It's a complete contradiction and a blatant disregard for women's lives," Dines said.
One of the current exhibits at the museum is "The Sex Lives of Animals," and in December, the exhibit "Rubbers: The Life, History and Struggle of the Condom," opens.
"Highlights" of that exhibit are described online as "conceptual art pieces, such as the cruel condom, a condom crafted entirely out of chainmail and covered with spikes, and Franco B's resin condom sculpture assembled from gritty used condoms taken from the floor and trash of the infamous FIST nightclub in London."
Repeated requests for comment from Planned Parenthood of New York were not granted by press time.
The Web site for Planned Parenthood of New York City says that its Activist Council is "for people who want to get more involved in Planned Parenthood's activist work" through joining "workgroups such as the Sex Ed Advocacy Group, the Political Action Group, the Fundraising Group, and the Field Group ...."

---
CNSNews.com is a division of the Media Research Center, a not-for-profit 501 (c)(3) organization. Like National Public Radio and the Public Broadcasting System, CNSNews.com is able to provide its services and information to the public at no cost, thanks to the generous support of our thousands of donors and their tax-deductible contributions.This article is reprinted with permission.
---
---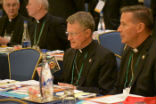 The U.S. Catholic bishops' conference on Tuesday passed several action items, including an update of seminary formation and an effort to ... continue reading
---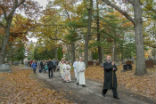 On Saturday Bishop Robert Gruss of Saginaw said a Mass of All Souls' Day for 175 people whose mortal frames had been unclaimed, and which ... continue reading
---
---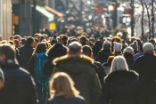 A letter warning of a "climate emergency" signed by more than 11,000 scientists calls for a "gradual reduction" in the world's ... continue reading
---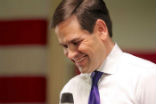 U.S. senator and noted hip-hop enthusiast Marco Rubio shared his thoughts on rapper Kanye West's new gospel album in a recent interview ... continue reading
---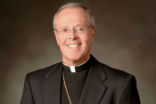 Depositions of Crookston Bishop Michael Hoeppner were released today, in which the bishop admits that he did not properly address an ... continue reading
---