President Trump wins release of Americans held by North Korea
---
President greeted plane at 2 AM.
President Trump has welcomed three Americans held as prisoners in North Korea and freed by his diplomatic efforts. The release of the prisoners comes ahead of a highly anticipated meeting between Kim Jong Un and President Donald Trump.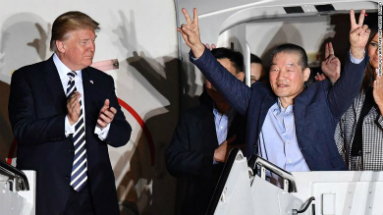 President Trump welcomed home three Americans held prisoner by North Korea.
LOS ANGELES, CA (California Network) - President Trump welcomed three Americans held as prisoners by North Korea on Thursday morning, greeting them the moment their plane touched down at Andrews Air Force Base in Maryland. 
The release of the three Americans is a major win for the Trump administration and builds goodwill between the USA and North Korea ahead of a summit between Kim Jong Un and President Trump. That summit is scheduled for June and details will be announced within days. 
North Korea says it released the Americans as a gesture of goodwill. President Trump said he was grateful to Kim Jong Un for their release. 
The three Americans are, Tony Kim, a humanitarian, Kim Dong Chul, a Christian pastor, and Kim Hak-Song, a Christian missionary. 
The men were arrested at different times and for different reasons, but all were held in prison camps and forced to perform hard labor.
North Korea has about 120,000 citizens in labor camps. Most work in dangerous industries such as mining, while others work in factories and farms. Most prisoners are routinely beaten and are given little food. Few are ever released. Women are usually raped, then disappear, killed by guards to prevent telling. Children are also held in the camps alongside adults. Crimes for which people can be sent to camps include watching DVDs, possessing Christian literature, or simply being related to a political prisoner. 
North Korea is an international pariah, not just for how it treats its citizens, but because of its belligerence and refusal to conform to international norms. Until recently, the country has embarked on a crash program of nuclearization and missile development. North Korea claims to be able to hit the east coast of the United States with a nuclear weapon, but these claims are thought to be exaggerated -- but not by much. 
Independence is the main pillar of the North Korean political philosophy known as Juche. As part of that independent mindset, North Korea has kept their clocks offset by thirty minutes to the rest of the world. 
Last week, those clocks were synchronized across the country with those in South Korea. 
North Korea has made major concessions to the west since the winter Olympic games in February, which were held in neighboring South Korea. The motivation behind this sudden reversal of attitude is unknown. Some experts attribute it to President Trump's clear willingness to use force to compel North Korea to abandon its nuclear weapons program. Others think it could be due to a political crisis brewing within the highest ranks of the North Korean government. Unfortunately, North Korea is so secretive, we will not know the truth for a long time to come. 
Fortunately, North Korea appears willing to give up its nuclear program and to negotiate with the USA and South Korea for a cessation of both formal and informal hostilities. For this, the world is grateful. 
---
Copyright 2018 - Distributed by THE CALIFORNIA NETWORK
Pope Francis Prayer Intentions for July 2018
Priests and their Pastoral Ministry.
That priests, who experience fatigue and loneliness in their pastoral work, may find help and comfort in their intimacy with the Lord and in their friendship with their brother priests.
---
---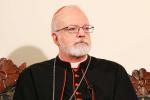 The Archdiocese of Boston announced Thursday that it is expanding its sex abuse investigation to include all three of its seminaries. ... continue reading
---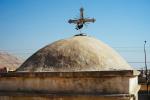 The Knights of Columbus have signed an agreement with the United States Agency for International Development (USAID) to cooperate in ... continue reading
---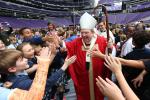 Thousands of young Catholic students gathered for Mass, music, and a winter clothing drive on Wednesday morning in a stadium in ... continue reading
---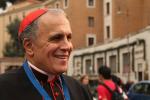 All 15 Catholic dioceses in Texas plan to release names of clergy who have been credibly accused of sexually abusing a minor, ... continue reading
---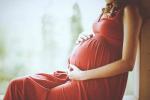 A Wisconsin man was sentenced to 22 years in prison Oct. 9 for spiking his pregnant girlfriend's drink with an abortion-inducing drug, in ... continue reading
---