Can Catholics choose to end their life in comfort?
---
Barbara Bush, 92, has chosen to forgo medical care in favor of comfort.
Former First Lady, Barbara Bush is about to end her life on comfort care, after choosing to forgo future medical care. Is it acceptable for Catholics to do the same?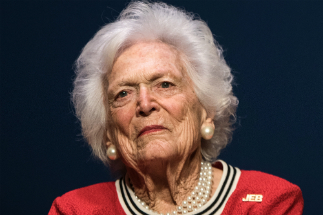 Barbara Bush, 92, has made the decision to begin palliative care. We pray for her.
LOS ANGELES, CA (California Network) - Prayers are with the Bush family today as Barbara Bush, the wife of former President H.W. Bush, prepares to pass away. She is suffering from chronic obstructive pulmonary disease and congestive heart failure. While she could be kept alive longer with medical care, she has instead chosen to forgo such care and to spend her last hours or days surrounded by loved ones, and being made comfortable. 
The decision to stop fighting her declining health may sound like a form of suicide to some, but it is not considered such. 
Catholics are taught that suicide is a mortal sin. Suicide is a violation of the Fifth Commandment, "Thou shall not kill." It is an expression of disrespect for human life which is bestowed by God alone. God gives life, and God takes away life, according to His will. 
In addition, the Church teaches that a person should avoid acts or omissions that would lead to an untimely death. For example, refusing medical care and permitting a disease to become lethal for no reason other than to allow oneself to die. 

2277 Whatever its motives and means, direct euthanasia consists in putting an end to the lives of handicapped, sick, or dying persons. It is morally unacceptable.
Thus an act or omission which, of itself or by intention, causes death in order to eliminate suffering constitutes a murder gravely contrary to the dignity of the human person and to the respect due to the living God, his Creator. The error of judgment into which one can fall in good faith does not change the nature of this murderous act, which must always be forbidden and excluded.
2278 Discontinuing medical procedures that are burdensome, dangerous, extraordinary, or disproportionate to the expected outcome can be legitimate; it is the refusal of "over-zealous" treatment. Here one does not will to cause death; one's inability to impede it is merely accepted. The decisions should be made by the patient if he is competent and able or, if not, by those legally entitled to act for the patient, whose reasonable will and legitimate interests must always be respected.
2279 Even if death is thought imminent, the ordinary care owed to a sick person cannot be legitimately interrupted. The use of painkillers to alleviate the sufferings of the dying, even at the risk of shortening their days, can be morally in conformity with human dignity if death is not willed as either an end or a means, but only foreseen and tolerated as inevitable Palliative care is a special form of disinterested charity. As such it should be encouraged.
In the case of First Lady Barbara Bush, it appears that death is imminent and unavoidable, and her decision is to engage in palliative care only. She has fought her illness for some time, but now it has advanced to the point of inevitability.  
There does not appear to be any moral issue with her choice. At this time, all we can do is pray for First Lady Bush and her family, especially her husband, President Bush. 
In our own lives, we may be faced with such a decision. We must not will ourselves or permit ourselves to die by neglect. Nor should we seek to hasten the end of our lives by artificial means. Instead, we should use the time we are given to turn towards God, to reflect, to repent and receive reconciliation, and after that, communion. Suffering has a purpose and is not something that should be avoided at all costs. 
Unnecessary suffering should be alleviated, but suffering is not a justifiable excuse to end one's life prematurely. 
If we have questions, we should seek the counsel of our parish priests. 
---
Copyright 2018 - Distributed by THE CALIFORNIA NETWORK
Pope Francis Prayer Intentions for July 2018
Priests and their Pastoral Ministry.
That priests, who experience fatigue and loneliness in their pastoral work, may find help and comfort in their intimacy with the Lord and in their friendship with their brother priests.
---
---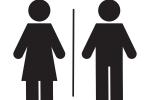 The Trump administration is considering reshaping some federal policies to define gender according to a person's biology and genitalia, ... continue reading
---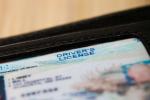 A Baltimore Catholic parish announced that it will begin issuing parish identification cards, with the goal of making undocumented ... continue reading
---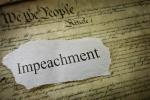 By Fr. Frank Pavone, National Director, Priests for Life, and Victoria Gisondi, Public Outreach Associate, Priests for LifeThe Left still ... continue reading
---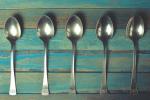 Following a comment by President Emmanuel Macron, in which he expressed skepticism that any well-educated woman would decide to have many ... continue reading
---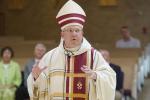 Bishop Joseph Cistone died in his home Tuesday morning, the Diocese of Saginaw has reported. Saginaw, Mich., (CNA) - Local officials told ... continue reading
---