The cries of our children in school are the echoes of the cries from children in the womb: St. Teresa of Calcutta warned us! Why do mass shootings happen? This hard truth will bring tears to your eyes
---
St. Teresa warned of such danger.
Mass shootings have become a staple of the American news cycle. This isn't normal and compared to the rest of the world, the United States has the 31st highest rate of gun violence. Why is this happening?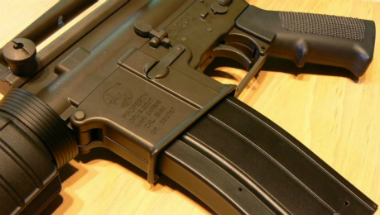 Firearms are part of American culture and our right to own them is enshrined in the Constitution. But are they a problem in our modern society? Are we angry for the right reasons?
LOS ANGELES, CA (California Network) - Few things are as American as owning a firearm. Guns are ingrained in our culture and the right of people to own them is enshrined in the Constitution. Half of the world's privately owned firearms are in the United States.
As part of our culture, children are raised with guns. Toy guns are a common sight. Many are fantastical contraptions that shoot foam darts, but in many families, these children graduate to real firearms as they mature. BB guns, pellet guns, small caliber rifles, pistols and so on. Responsible parents train responsible firearm owners. 
Hobbyists and enthusiasts visit rural areas, shooting ranges, and hunting grounds to enjoy their sport and hobby and to put food on the table. In rural areas, a firearm is an essential tool. And for millions of Americans, the firearm provides protection. Good guys with guns, from police officers to responsible citizens, stop hundreds of criminals in their tracks, each day. 
This tradition is also a hedge against foreign invasion and domestic tyranny. Japanese Admiral Yamamoto is often credited with saying that the mainland United States could never be invaded because "There would be a rifle behind every blade of grass." The quote isn't genuine, but it rings true enough in that any invader would have to take the threat into account. And our founding fathers also envisioned the possibility that the American people might have to fight for their rights against a corrupt, tyrannical government. The firearm gives the people that option. 
It is no exaggeration when it is said that the Second Amendment protects all the others in our Bill of Rights. 
But the ubiquity of firearms also means their use becomes common. This has become evident in the number of mass shootings that seem to occur every so often in schools and workplaces. 
Anti-gun advocates are quick to blame the guns, but guns have always been a part of American culture. Even now, as rates of gun ownership increase, overall gun violence has dropped. The evidence suggests it's not the firearms themselves. 
So what is it?
It cannot be denied that firearms are an essential ingredient. Evil people can find other ways to kill, but firearms are cheap, efficient, and easily obtained, so they are the tool of choice. But they aren't the reason itself. 
The reason Americans are shooting one another is that we have become morally unhinged. We are fully decoupled from God and our moral compass. Atheism is on the rise. Even Americans who still say they are Christian are skipping church more than they attend. Most Americans are "functionally" atheists, meaning they may believe in God, but they live their lives as though He does not exist. They skip church, they have sex outside of marriage, they tolerate, even facilitate sinful behavior in others, they don't know their Bible or their faith hardly at all. Marriage is considered an anachronism. Divorce is perfectly fine, and abortion is okay. For millions of people, God is the last resort, a refuge from suffering when hope is lost. Otherwise, God is forgotten. 
These people are raising children. For too many children, church is a curiosity. Gender is an option. Violent video games are everyday fun. Television is filled with fake news and propaganda, and most children spend all day on their phones or tablets. Pornography is everywhere. 
Everything we encounter is disposable, even life. 
We have embraced a culture of death. We were warned this could happen, once we started to kill babies in their mother's womb. Now we are killing them in their classrooms. Should we be surprised? Even the elderly, the sick and the disabled are threatened as the laws change to permit doctors to kill patients. 
Saint Teresa of Calcutta warned us of this very thing: "We must not be surprised when we hear of murders, of killings, of wars, of hatred. If a mother can kill her own child, what is left but for us to kill each other."
This should bring tears to the eyes of every compassionate person. The cries of our children in school are the echoes of the cries of our children in the womb! 
The problem isn't the guns, it's the culture of death. Or rather, the culture of death combined with guns. 
The solution is to either take away the guns or change the culture. But guns are simply tools. They are powerful and effective in both righteous hands and evil hands. But the solution is not to take away the gun. The solution is to deal with the evil hands. For without guns, righteous hands are deprived of a powerful tool, and the evil hands will still exist. But rid ourselves of evil, and many problems are solved.
We need reasonable firearm laws, certainly. But this alone will do little to staunch the flow of blood. We need to clean up our culture, by rejecting the culture of death and embracing the culture of life. We need to improve mental health services. We need to reform education. We need to stop bombarding kids with sex, gender propaganda, and disinformation. We need to teach firearm safety, respect for life, and healthy coping skills. We need to put down our smart devices, which are making us so dumb. And we need to turn back to God
Attending church and taking the kids is a good first step. It will take time to show, but if we return to our values, we can save our schools, our children, our Bill of Rights, and above all our souls. 
---
Copyright 2018 - Distributed by THE CALIFORNIA NETWORK
Pope Francis Prayer Intentions for July 2018
Priests and their Pastoral Ministry.
That priests, who experience fatigue and loneliness in their pastoral work, may find help and comfort in their intimacy with the Lord and in their friendship with their brother priests.
---
---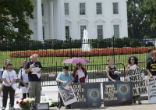 Every Monday morning for the past 30 years, members of the Dorothy Day Catholic Worker community in Washington, D.C. have been making their ... continue reading
---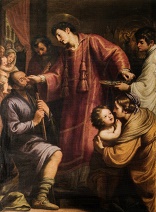 Catholic Deacons are ordained members of the Catholic Clergy, ordained not to the priesthood but to the ministry. We are not laymen any ... continue reading
---
The Saints put legs on the Gospel. They show us by example how we are to respond to the question, Who Do You Say That I Am? They ... continue reading
---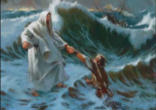 We can miss a real encounter with the Lord if we think that this account is only about Peter and the disciples - something distant which ... continue reading
---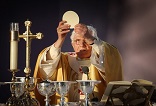 Liturgical Worship is not an add on for a Catholic Christian. It is the foundation of Catholic identity; expressing our highest purpose. ... continue reading
---