The most remarkable thing about Billy Graham
---
Graham, America's pastor, passes away at 99.
Billy Graham, America's pastor, has passed away, age 99. His life was remarkable for many reasons, but above them all was his adherence to the Gospel, which allowed him to live a life without scandal.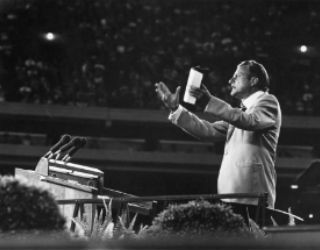 Rev. Billy Graham became famous for his inclusive Gospel message and style, but his greatest accomplishment may be living an exemplary Christian life.
LOS ANGELES, CA (California Network) - Rev. Billy Graham has passed away at his home in Montreat, North Carolina, age 99. 
His passing marks the end of a life spent in public ministry. During six decades of work, Graham met with every sitting U.S. president since Harry Truman, and visited 185 countries. Remarkably, his career never suffered a major scandal. He was never accused of any kind of misconduct or excess, a rarity for many public figures. 
Graham was born into a pious, Presbyterian farm family outside Charlotte, North Carolina. His parents insisted on prayer before each meal and he learned a new Bible verse each day. He found himself attracted to outdoor revivals and the traveling preachers who sometimes passed through town. 
At the age of 16, he committed to his Christian faith and studied to replicate the style of those traveling preachers. He joined the Southern Baptist denomination. As part of his self-study, Graham said he would preach to "oil cans and lawnmowers" in the family shed, or he would go into the wilderness and preach to "snakes and alligators."
Graham attended Wheaton College in Illinois, where he met his wife, Ruth. 
In 1949, while preaching in Los Angeles, Graham was found to be so popular organizers extended his tour from three weeks to eight. William Randolph Hearst liked him so much he ordered his editors to play up and popularize Graham. Over 350,000 people heard his sermons in Los Angeles. He subsequently went on to preach to more than two million people in New York. 
Graham became famous across the nation, part because he combined charismatic style with an inclusive message. Whereas many of his contemporaries were strict fundamentalists and had regional popularity, Graham was different. He sought cooperation, not competition with others, including the Catholic Church. 
Within a short time, Graham became one of the most popular men in America, and he was invited to visit President Truman in the White House. Thus began a tradition of his meeting with political leaders. Graham met with every president from Truman to Obama. He was often called upon for spiritual counsel. 
Graham also integrated his gatherings, ending a long practice of segregating white and black congregants. He met with Dr. Martin Luther King Jr. in 1957, and the civil rights leader led a prayer for Graham in Madison Square Garden. 
Graham generally avoided politics, although he was a friend and supporter of President Nixon. That relationship brought Graham some grief when Nixon became embroiled in the Watergate scandal. At first, Graham denied that Nixon was involved. 
Heartbroken at the scandal, Graham remained aloof from politics after that, although he still met with the presidents. At a time when many preachers were attempting to mobilize Christians to support conservative candidates, Graham remained focused on the Gospel. 
He made his point in this way: "I try to stay out of it and just keep preaching the Gospel, because there's nothing coming out of Washington or any of those places that are going to save the world or transform men and women. It's Christ."
Pope John Paul II invited Graham to the Vatican for a meeting in 1981. The pair spent half-an-hour in conversation before the pope told Graham, "We are brothers." Thus began a friendship that would span nearly 25 years. Graham once said of Pope John Paul II, that his was the "most influential voice for morality and peace in the world during the last 100 years."
By the 1990s, Billy Graham's son, Franklin, started to build his own ministry. Franklin Graham has since become the face and voice of the family which continues to serve in public ministry to this day. 
Billy Graham is credited with bringing to gospel to millions of people in America and around the world. He is the reason many people have found Jesus Christ. He was a man of financial and spiritual integrity who remained faithful to his wife and the Gospel. In the modern age, this is a great accomplishment, and an example of how we are called to be as Christians. 
We are grateful for his work, and we pray for him and his family this day. 
---
Copyright 2018 - Distributed by THE CALIFORNIA NETWORK
Pope Francis Prayer Intentions for July 2018
Priests and their Pastoral Ministry.
That priests, who experience fatigue and loneliness in their pastoral work, may find help and comfort in their intimacy with the Lord and in their friendship with their brother priests.
---
---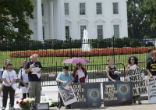 Every Monday morning for the past 30 years, members of the Dorothy Day Catholic Worker community in Washington, D.C. have been making their ... continue reading
---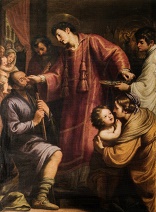 Catholic Deacons are ordained members of the Catholic Clergy, ordained not to the priesthood but to the ministry. We are not laymen any ... continue reading
---
The Saints put legs on the Gospel. They show us by example how we are to respond to the question, Who Do You Say That I Am? They ... continue reading
---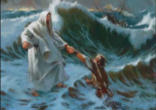 We can miss a real encounter with the Lord if we think that this account is only about Peter and the disciples - something distant which ... continue reading
---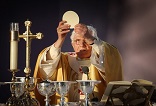 Liturgical Worship is not an add on for a Catholic Christian. It is the foundation of Catholic identity; expressing our highest purpose. ... continue reading
---