Did Ray Moore break the law by talking to teens?
---
Did Roy Moore do anything illegal by approaching teens?
Roy Moore is Alabama's former top judge and is running as a staunch, Christian conservative for the Senate. His election is important because Democrats are threatening to take control of the chamber, especially in 2018. If conservatives lose, Democrats could halt critical reforms planned by the Trump administration. However, Roy Moore has been accused of trying to date teens during his early career.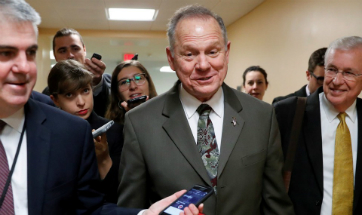 Roy Moore did not break any laws by dating young women early in his career. He has also been faithfully married since 1985.
LOS ANGELES, CA (California Network) - Roy Moore, the former state supreme court judge from Alabama, is running for the Senate. His election is close and hotly debated. His election would be a bygone conclusion except for allegations he may have behaved inappropriately towards teen girls when he was starting out as a district attorney. Moore is accused of inappropriate behavior towards several girls who were in their teens while he was in his 20s and 30s. 
Internationally, there is a considerable outrage against Moore, and he has been accused of being a pedophile. While that definition is technically incorrect, applying to people with a strong sexual attraction to small children, the accusation is still loathsome. 
First, there are no valid claims that Moore broke any laws. Several claims against him have also been exposed as fake. There are accusations that he attempted to engage some of these girls in sexual activity, but all were above Alabama's age of consent at the time. Age of consent in Alabama is sixteen, with marriage allowed at 14. Technically, Moore is free to date a girl at 14, and they can marry with parent's permission, and this is entirely lawful. 
Under Alabama law, a thirty-year-old man is lawfully allowed to take a 14-year-old out on a date. 

Few people would approve of a man dating and marrying a girl half his age, and there are strong moral convictions inflamed by this idea. However, the question is a legal question, which makes opinion and feelings irrelevant. From a legal perspective, Moore was allowed to do what he has allegedly done. 
The law is the law, and if we do not like the law, then we should work to change it. 
Why would Moore approach these girls? An important clue is found in his religious convictions, which are drawn from old societal traditions in the largely agrarian south. In agrarian cultures, teenage girls often married older, well-established men, often twice their age. This marriage pattern is driven by economics and is common around the world, especially in non-industrialized regions. Teenage wives provide more children, which means more help on the farm. Meanwhile, a stable husband means reliable support for a wife and children. 
While this marriage pattern is regarded as outdated by most Americans, there are places where it persists, and is reinforced by certain religious denominations. Moore falls into this category. 
Again, we may not like this, and the best response is to change the law. 
Roy Moore has the law on his side. We may not like the law, or what he has done, but that is a matter of opinion. 
In the greater scheme of things, we need strong pro-life candidates elected to the Senate, especially at a moment when we are close to turning the tide against abortion in the country. Moore's advances towards teenage girls took place when he was young and when such behavior was considered normal. His election matters, and we should think carefully before casting a protest vote against him. All should understand the law and how it applies in his case. 
None of this should be construed to suggest anyone agrees with or supports his outdated habits, but if he has not committed a crime, then he is a viable candidate worthy of support, especially when his election is one of the most critical in the nation. 
---
Copyright 2018 - Distributed by THE CALIFORNIA NETWORK
Pope Francis Prayer Intentions for APRIL 2018
For those who have Responsibility in Economic Matters.
That economists may have the courage to reject any economy of exclusion and know how to open new paths.
---
---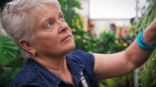 When Barronelle Stutzman took a stand for her Christian beliefs nearly five years ago, she never imagined that she would eventually be ... continue reading
---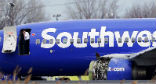 A tragic, freak accident has cost the life of an Albuquerque woman on board a Southwest Airlines flight from New York to Dallas. LOS ... continue reading
---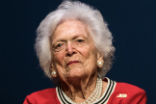 Former First Lady, Barbara Bush is about to end her life on comfort care, after choosing to forgo future medical care. Is it acceptable for ... continue reading
---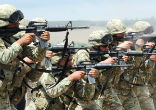 Bishops in both the US and Mexico have criticized the Trump administration's plan to send National Guard troops to the southern border of ... continue reading
---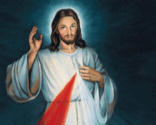 His doubts healed the wounds of our own disbelief. They also open up - for all who look with the eyes of faith - a deeper ... continue reading
---