California on FIRE, 200,000 evacuated, curfews imposed as fires are whipped by Santa Ana winds
---
Ventura under curfew, evacuations continue.
California is burning. More than two hundred thousand people have been evacuated in Southern California ahead of flames whipped by hurricane-force Santa Ana winds. Fires are raging across the state, stoked by a perfect storm of natural events.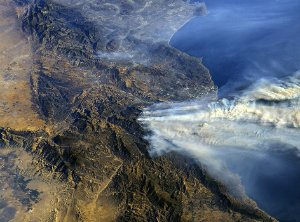 A photo from the International Space Station shows smoke from the fires blowing out to sea.
LOS ANGELES, CA (California Network) - Large wildfires are burning across all of California, with the most infamous fires being those threating celebrity estates in the mountains above Los Angeles. 
The Thomas Fire, which began on December 4, has now consumed over 100,000 acres north and west of the coastal community of Ventura. Over 150 structures have been destroyed and the blaze is just 5 percent contained. Overnight the fire spread rapidly, fueled by strong Santa Ana winds. 
The city of Ventura, which is located on the California coast, has imposed a curfew from 10PM to 5AM, to prevent looting following mass evacuations. The curfew will remain as long as fire danger persists. About 1,800 firefighters have been deployed as well as large numbers of tanker aircraft and helicopters. 
The mountainous area between Ventura and Los Angeles where the fire is raging is home to many celebrities and wealthy landowners. Several, such as Paris Hilton, have tweeted about their rush to escape the flames and being forced to make sudden decisions before evacuating. 
Most of the celebrities live in the Bel Air neighborhood, which was threatened by the Skirball Fire off the infamous 405 freeway north of Los Angeles. The fire came close to the Getty Museum, which was established by the oil tycoon J. Paul Getty. The museum, which is free to the public, contains priceless works of art. However, the museum was designed with fire hazards in mind and is naturally protected from the flames. Several homes in the neighborhood were destroyed or damaged by the fire. 
Kourtney Kardashian was also close to the fire and posted pictures of the fire at night to her Snapchat account. 
The Skirball fire is still growing and is only partially contained. 
Southern California is not the only area on fire. Large wildfires are raging up and down the state, although most are in more remote areas and threaten fewer homes. 
After five years of epic drought, California enjoyed two years of record rainfall. This resulted in an explosion of greenery and growth. Now, California is on the cusp of another drought, and all of the green vegetation which flourished the past two years has turned to kindling. One spark is all it takes. 
This is a normal cycle for Calfornia, which is naturally dry. However, people now live in the state and demand water but no fires. But nature does not change what it does and fires remain common, no matter who lives in the way. 
At present, California remains under a strong ridge of high pressure, and no rain is forecast for Southern California. The region will remain dry, windy, and prone to fire at least until Christmas or later. 
---
Copyright 2018 - Distributed by THE CALIFORNIA NETWORK
Pope Francis Prayer Intentions for July 2018
Priests and their Pastoral Ministry.
That priests, who experience fatigue and loneliness in their pastoral work, may find help and comfort in their intimacy with the Lord and in their friendship with their brother priests.
---
---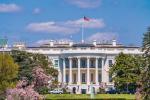 President Donald Trump has reportedly chosen a Catholic lawyer, Pat Cipollone, to replace White House counsel Donald McGhan. In addition to ... continue reading
---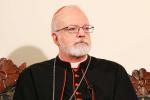 The Archdiocese of Boston announced Thursday that it is expanding its sex abuse investigation to include all three of its seminaries. ... continue reading
---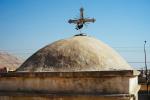 The Knights of Columbus have signed an agreement with the United States Agency for International Development (USAID) to cooperate in ... continue reading
---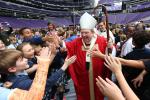 Thousands of young Catholic students gathered for Mass, music, and a winter clothing drive on Wednesday morning in a stadium in ... continue reading
---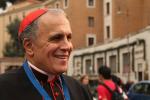 All 15 Catholic dioceses in Texas plan to release names of clergy who have been credibly accused of sexually abusing a minor, ... continue reading
---