The BIG ONE is coming to California, and officials think it will be worse than predicted
---
Residents are poorly prepared for the event.
This year, California went from due to overdue for the Big One. That's the name residents have for a massive quake that scientists predict will rattle the state any day now. Experts have predicted this quake for decades, but data has helped them predict when it will occur. Despite the dire warnings, the state remains unprepared for the event.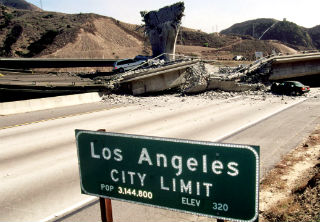 California officials suspect the damage from the Big One will be worse than anticipated.
LOS ANGELES, CA (California Network) -- Decades ago, scientists figured out that California routinely has massive earthquakes. The last major quake was in 1857, known as the Fort Tejon quake. That quake was a 7.9 event that caused severe damage. There were only two fatalities because the region was sparsely populated.
Scientists discovered the San Andreas fault in 1895. In 1953, geologists Tom Dibblee and Mason Hill announced that the fault was moving. Scientists quickly realized the fault had enormous destructive potential, and that more massive quakes like the Fort Tejon quake and the 1906 San Francisco quake, were inevitable.
Most Californians have grown up in fear of the Big One, but until recently there has been no reliable timeframe for the quake. Myths have developed around the quake, such as California will break off the continent and fall into the ocean, or that Nostradamus predicted when the event will occur.
More recently, researchers have dug into the San Andreas fault itself and mapped its major quakes and how frequently they occur. The results, which were published in early 2017 were startling.
The southern San Andreas fault, the portion of the fault which is believed to be storing the most pressure and energy at this moment, experiences a massive, catastrophic quake about every 160 years. And 2017 is exactly 160 years after the Fort Tejon quake. The longest the fault has gone between major quakes is about 200 years.
This means the state could go as long as the next four decades without a massive quake, but 200-year gaps aren't the norm. In fact, the fault can produce major quakes just 20 years apart.
When the quake hits, it will register between 7.2 and 8.2 in magnitude. How damaging it will be will depend on a number of factors, such as place and time. But movement along the fault will occur for hundreds of miles and greater Los Angeles will be hit hard. Cities like Palm Springs and Bakersfield are also at risk of catastrophic damage.
Estimates predict several thousands of people may die, depending on the time of day of the quake. Damage could exceed $300 billion. Most of the state's residents do not have earthquake insurance, despite living where they do. And movement of the two tectonic plates along the fault will shatter freeways, power lines and the aqueduct, which delivers water to the thirsty residents of Los Angeles.
Repairing this infrastructure could take months, or even a year.
Sadly, the state remains unprepared, despite the incredible danger millions of people face. An early warning system has been developed for the state, but a lack of funding is making its implementation doubtful.
An early warning system would give millions of people time to prepare for shaking to start, up to a minute in some places. Even a few seconds warning can be lifesaving. Trains can be brought to a halt as well as traffic slowed. Early warning systems such as these are already used in Mexico and Japan to save lives.
Californians are living on borrowed time. They are also living dangerously, without an early warning system and without quake insurance. Only a fraction of households are prepared with emergency supplies.
The big one is coming, and it's going to be bigger, deadlier, and costlier than any disaster in California history, and it's coming soon.
---
Copyright 2018 - Distributed by THE CALIFORNIA NETWORK
Pope Francis Prayer Intentions for APRIL 2018
For those who have Responsibility in Economic Matters.
That economists may have the courage to reject any economy of exclusion and know how to open new paths.
---
---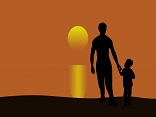 As the years have passed, my sense of loss has not dissipated. It has only changed. As I so often tell grieving family members at ... continue reading
---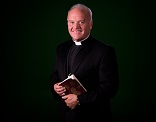 On June 8, 2018, a Press Conference held by the Vatican presented a 23-page preparatory document intended to assist the Catholic Bishops ... continue reading
---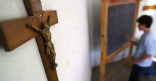 Catholic elementary school students, regardless of race, sex, or socioeconomic status, have more self-control and self-discipline than ... continue reading
---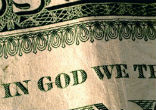 A U.S. appellate court has ruled against a self-described Satanist from Chicago who had filed a lawsuit seeking to remove the motto "In God ... continue reading
---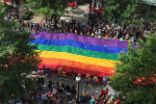 While the month of June is marked by LGBT pride events, some Catholic critics have voiced wariness and concern that the events draw people ... continue reading
---