YouTube now censoring more media across the web including THE SAINTS AND THE BIBLE
---
What problem does YouTube have with the saints?
More media organizations are criticizing YouTube's increasingly oppressive soft censorship policies which are now eliminating mainstream news reports from the video sharing network. Many content creators on YouTube are losing millions in revenue as the Google-owned firm reduces and cuts off payments in pursuit of profits and control.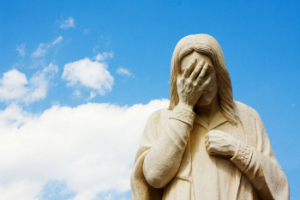 Why is simple Christian content being censored?
LOS ANGELES, CA (California Network) -- YouTube is censoring content though various indirect means even if that content does not violate any terms of service. The Google-owned firm is removing content that it deems 'inappropriate or offensive,' and is taking cues from the Southern Poverty Law Center. The result seems to be a broad labeling of content, and the suppression of even mainstream news. Many of Catholic Online's bible readings have been caught up in YouTube's web of suppression, despite containing no commentary or message other than the reading of the scriptures.
Nobody is sure why YouTube is doing what it is doing, but the video hosting site has censored content since 2014. YouTube has increased its censorship by turns since then and is now censoring broad swathes of content, even if it does not clearly violate any terms of service.
YouTube is not a government agency but a private platform, so it is free to ban or restrict content as it pleases them. Therefore, their policies, no matter how arbitrary, are not true censorship. However, the firm is practicing what some call ‽soft censorship."
Soft censorship is any kind of activity that suppresses speech, particularly that which is true and accurate. It takes many forms. For example, broadcasting celebrity gossip in place of news is a form of soft censorship. Placing real news lower in search results, preventing content from being shared on social media, or depriving media outlets of ad revenue for reporting on certain topics, are all common forms of soft censorship.
For some unknown reason, Catholic Online has also been targeted by these policies. Saints videos and daily readings are the most common targets. None of this content can be considered objectionable by any means, and none of it infringes on YouTube's terms and conditions. It is suspected that anti-Christian bigotry, such as that promoted by liberal extremist organizations like the Southern Poverty Law Center, are to blame.
Several people, such as Julian Assange of WikiLeaks, and many other commentators are criticizing the decision. Over the past year, YouTube has slashed payouts to content creators, presumably to pad its own profits.
The problem for content creators and media organizations is that there are few places for them to go. Most video viewing takes place on YouTube, and there are no video hosting sites as well known and widely used as YouTube. Other sites also restrict content and some don't share revenues with content creators. This makes YouTube a monopoly; they are literally the only show in town.
The time has come for governments around the world to recognize that Facebook, Google, and YouTube control the public forum. If freedom of speech is to be protected, then these firms must be compelled to abide by free speech rules.
Unfortunately, any attempt to change the law will be met with resistance as firms like Google have unlimited money to wage legal battles against the U.S. government. We now live in an age where private firms are more powerful than the U.S. government.
Catholic Online is seeking support from its members to fight back against this kind of oppression and antichristian bigotry.
---
Copyright 2018 - Distributed by THE CALIFORNIA NETWORK
Pope Francis Prayer Intentions for July 2018
Priests and their Pastoral Ministry.
That priests, who experience fatigue and loneliness in their pastoral work, may find help and comfort in their intimacy with the Lord and in their friendship with their brother priests.
---
---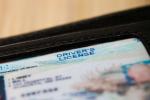 A Baltimore Catholic parish announced that it will begin issuing parish identification cards, with the goal of making undocumented ... continue reading
---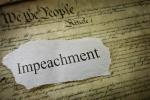 By Fr. Frank Pavone, National Director, Priests for Life, and Victoria Gisondi, Public Outreach Associate, Priests for LifeThe Left still ... continue reading
---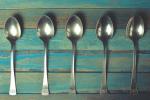 Following a comment by President Emmanuel Macron, in which he expressed skepticism that any well-educated woman would decide to have many ... continue reading
---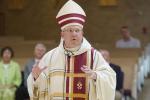 Bishop Joseph Cistone died in his home Tuesday morning, the Diocese of Saginaw has reported. Saginaw, Mich., (CNA) - Local officials told ... continue reading
---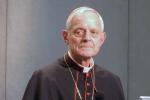 Just days after Pope Francis accepted the resignation of Cardinal Donald Wuerl as Archbishop of Washington, the D.C. archdiocese has ... continue reading
---