SPECIAL REPORT - The Oroville Dam to fail - Here's what could happen
---
What happens if the dam is undermined by water?
Engineers are working feverishly to repair the Oroville dam before fresh rains overwhelm it again. While officials say the danger has passed, privately, concern remains that the reservoir could overflow once again, and new weaknesses in the structure will be exposed.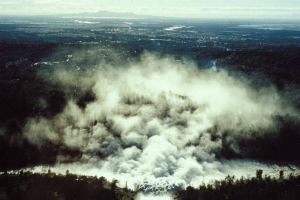 The dam fails and a wall of water rushes towards Oroville.
LOS ANGELES, CA (California Network) -- What if the next storm causes the Oroville dam to burst? Under this fading, yet plausible scenario, the top hundred feet of rock and earth begins to give way under the dam's emergency spillway.
The first sign is water bubbling up though the earth under worker's feet as they attempt to pave over and reinforce the spillway. Workers know at once what's happening and the report quickly goes up the chain of command.
Workers are immediately pulled off the site and away to safety. The governor is notified. Emergency services are told to stand by as experts hastily survey the ground under the spillway. Within minutes, the grim assessment becomes clear, the dam is failing.
As the earth begins to crumble under the spillway, emergency notifications start in nearby Oroville. Text messages and frantic phone calls begin. Busy signals make it difficult for people to communicate. First responders take to their vehicles to aid evacuation measures, but they have less time than they think.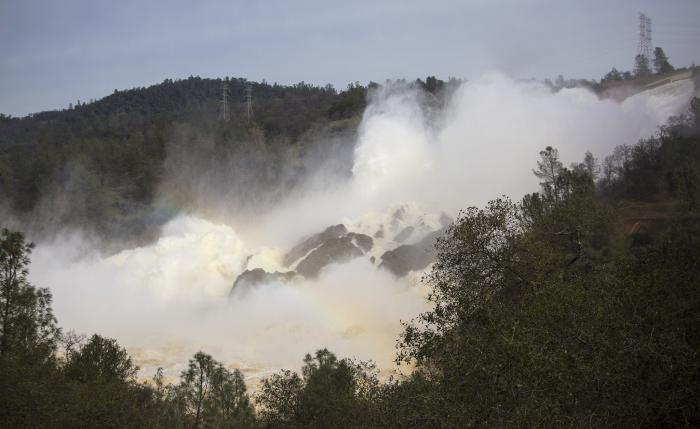 The Oroville dam fails in our nightmare scenario, and the town nestled at its foot is washed away in minutes.
As the same time evacuation notices begin to fan out across the valley, water begins to flow freely from underneath the emergency spillway, displacing rock and mud. The undermined spillway begins to collapse and an ever-increasing volume of water rushes through the breach.
All is lost within minutes as over a hundred feet of the Oroville dam shatters and crumbles into the Feather River below. A wall of water forms on the Feather River and rushes towards Oroville.
The residents of Oroville know they need to move quickly, but except for a lucky few, quickly isn't fast enough. Within minutes, homes and businesses along the Feather River are inundated. The first casualties are caught up in the rising water.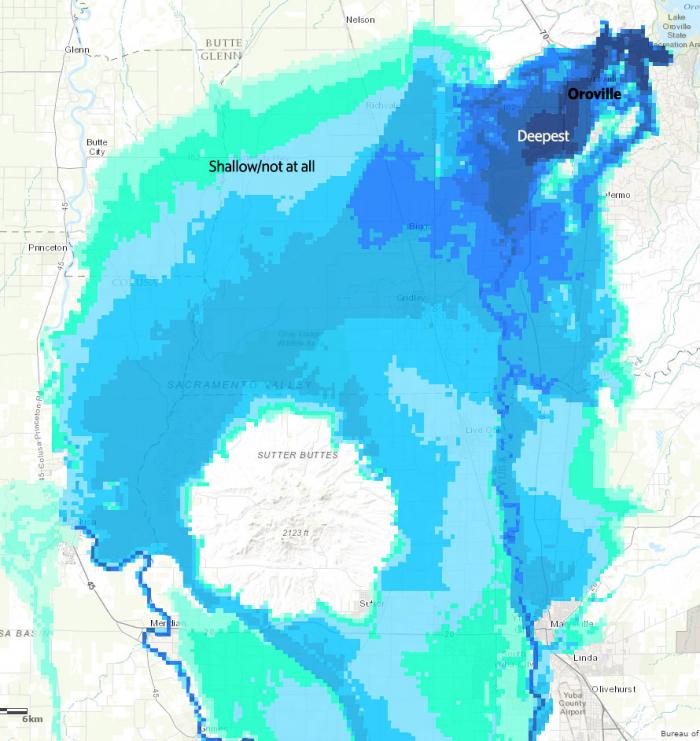 A map of the flood zone.
The wall of water continues, smashing its way south into the heart of the town, and moving on through residential neighborhoods.
The death toll is already in the hundreds.
Water rushes south, the next town in line is the community of Gridley.
Residents there also don't have enough time to evacuate, but the flooding isn't as catastrophic. Most residents have a chance to escape, even if on foot. Biggs and Live Oak are inundated next. In Live Oak, there are no fatalities, but property damage will be virtually total.
The flood waters will inundate Yuba City to the south, before finally fanning out across the valley floor to a manageable level. Food waters eventually reach Colusa, a small community to the west. Across the entire area, pieces of shattered Oroville can be found in the mud moved and deposited by the flood.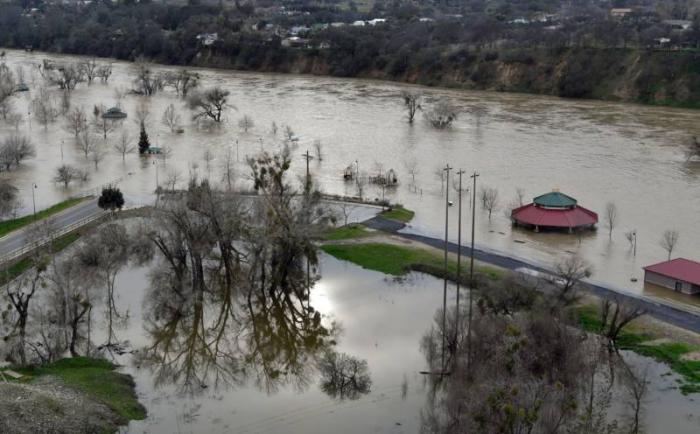 A park near Oroville flooded by the failed dam.
The death toll could reach up to several thousand, making it the worst disaster in American history.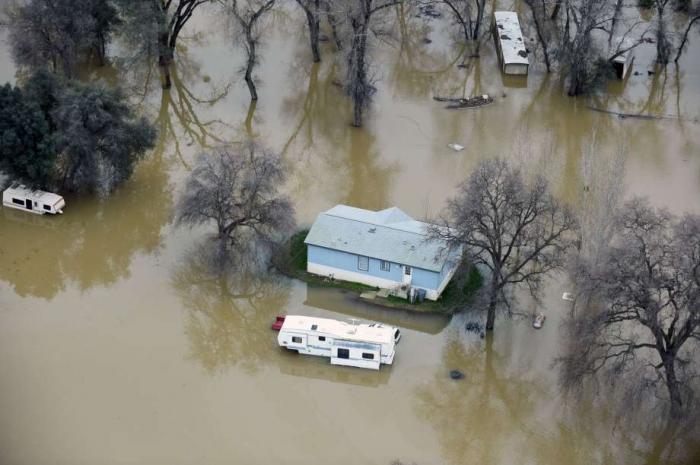 Homes are inundated even far away from the Oroville dam.
The town of Oroville, bow the site of an infamous human tragedy, will never be rebuilt.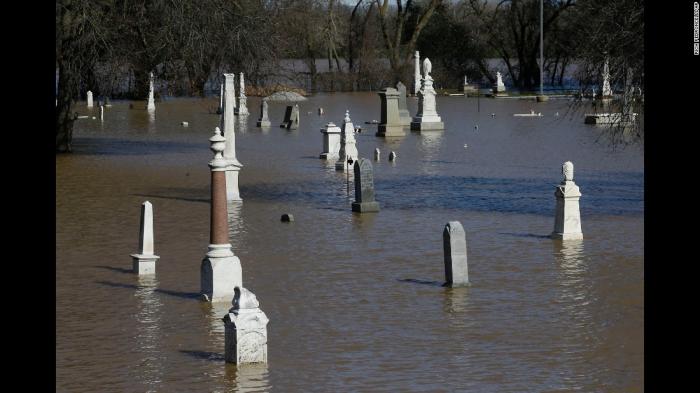 The death toll is one of the largest in American history for a single disaster.

MANDATORY EVACUATIONS
Oroville and Thermalito, the areas south of Lincoln Blvd on the west side of Lincoln to Ophir Road. All low-lying area around the Feather River, which includes Gridley, Biggs, Yuba City, Loma Rice, and anywhere south of Butte County along the river. Disabled residents requiring transportation services can call 530-342-0221. For more information, click here.
EVACUATION CENTERS
REDDING

Redding Elks Lodge, 250 Elk Drive in Redding (RV spots available free of charge/limited spots available)
RED BLUFF
Elks Lodge, 355 Gilmore Road in Red Bluff (RV spots available free of charge/limited spots available)
CHICO
Silver Dollar Fairgrounds, 2357 Fair Street in Chico (small animals accepted)
Neighborhood Church of Chico, 2801 Notre Dame Blvd (no animals inside)
St. Johns Episcopal Church, 2341 Floral Avenue in Chico
Grace Community Church, 2346 Floral Avenue in Chico
East Avenue Church, 1184 East Avenue in Chico
Azad's Martial Arts, 313 Walnut Street #150 in Chico
Chico Elks Lodge, 1705 Manzanita Avenue (RV spots of available free of charge)
OREGON HOUSE
Alcouffee Community Center, 9185 Marysville Road in Oregon House
GRASS VALLEY
Nevada County Fairgrounds, 11228 McCourtney Road in Grass Valley
WOODLAND
Yolo County Fairgrounds, 1250 Gum Avenue in Woodland
SACRAMENTO
Cal Expo, 1600 Exposition Blvd in Sacramento
YUBA COUNTY
Wheatland High School, 1010 Wheatland Road in Wheatland
Placer County Fairgrounds, 800 All America City Blvd in Roseville
Animal evacuation hotline: 530-895-0000
The Salvation Army currently has three different evacuation centers to serve meals to residents that have been affected by the Oroville Dam erosion.
The Salvation Army is now assisting at the Nevada County Fairgrounds in Grass Valley, the Silver Dollar Fairgrounds in Chico and the Placer County Fairgrounds in Roseville. An additional team is assisting the scene at Butte College (Oroville) with meal service to first responders.
Local Salvation Army Emergency Disaster Services management has already planned for the meal service to extend at least through Wednesday night, but staff will continue to assess if further assistance will be needed for the remainder of the week and for the foreseeable future.
Through Monday night, nearly 5,000 meals have been served to evacuees and first responders.
If you would like to donate to the Salvation Army, they are accepting monetary donations only at this time. The Salvation Army uses 100% of disaster donations in support of local disaster relief operations. If you would like to donate, click here, or call 1-800-725-2769.
ROAD CLOSURES

Northbound 70 at 18th Street in Marysville
Southbound 99 at 149th Street 
Northbound 99 at 20th Street
TRAIL CLOSURES
Oro-Dam east from Glen Drive to Canyon Drive
Oroville Dam Crest Road closed at the left abutment restrooms 
Canyon Drive from Oroville Dam Blvd east to Royal Oaks Drive 
California State Parks has closed off all recreation trails and areas around the Diversion Pool. 
Road blocks and security checkpoints include; Oro-Dam east at Glen Drive, Oro-Dam east at Canyon Drive, Dam Crest Road at Spillway Access Road, and Canyon Drive at Royal Oaks Drive.
All California Department of Fish and Wildlife areas and facilities, except for the Chico field office, are closed. The wildlife areas are flooded and extremely dangerous, please do not attempt to visit them.
MAIL INFORMATION
Due to the evacuations, mail delivery is being impacted. Customers whose mail delivery has been affected can pick their mail up with proper identification at the locations listed below. Alternative pick-up sites will also have retail services available.
Until further notice, mail pick-up for the following cities will be available at these locations:

Due to the Marysville Post Office being closed, customers can pick their mail up at the Yuba City Post Office at 761 Plumas Street in Yuba City.
Due to the Nicolaus Post Office being closed, customers can pick their mail up at the Rio Oso Post Office at 2156 Rio Oso Road in Rio Oso. 
Due to the Olivehurst Post Office being closed, customers can pick up their mail at the Wheatland Post Office at 404 4th Street in Wheatland. 
Due to the Gridley Post Office, Live Oak Post Office, Palermo Post Office, Oroville Post Office, Berry Creek Post Office, and Biggs Post Office being closed, customers can pick up their mail at the Chico Midtown Post Office at 141 W. 5th Street in Chico.
A press conference will be held at noon Tuesday with new information. Please check back for updates.
---
The California Network is the Next Wave in delivery of information and entertainment on pop culture, social trends, lifestyle, entertainment, news, politics and economics. We are hyper-focused on one audience, YOU, the connected generation. JOIN US AS WE REDEFINE AND REVOLUTIONIZE THE EVER-CHANGING MEDIA LANDSCAPE.
---
---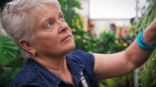 When Barronelle Stutzman took a stand for her Christian beliefs nearly five years ago, she never imagined that she would eventually be ... continue reading
---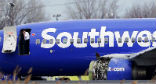 A tragic, freak accident has cost the life of an Albuquerque woman on board a Southwest Airlines flight from New York to Dallas. LOS ... continue reading
---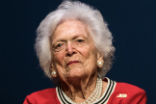 Former First Lady, Barbara Bush is about to end her life on comfort care, after choosing to forgo future medical care. Is it acceptable for ... continue reading
---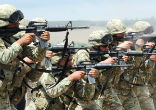 Bishops in both the US and Mexico have criticized the Trump administration's plan to send National Guard troops to the southern border of ... continue reading
---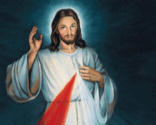 His doubts healed the wounds of our own disbelief. They also open up - for all who look with the eyes of faith - a deeper ... continue reading
---