Hi reader, it seems you use Catholic Online a lot; that's great! It's a little awkward to ask, but we need your help. If you have already donated, we sincerely thank you. We're not salespeople, but we depend on donations averaging $14.76 and fewer than 1% of readers give.
If you donate just $5.00, the price of your coffee, Catholic Online School could keep thriving.
Thank you.
Help Now >
The Solemnity of the Most Holy Body and Blood of Christ: The Eucharist is the Life-Blood of the Christian
---
The Eucharist is the Real Presence of Christ and the life-blood of the Christian
The Eucharist is often referred to as the "source and summit of the Church." In receiving this "sacrament of sacraments," our Savior comes not simply to meet us but into us, fills us with himself, and sanctifies us with his own supernatural, divine life in order to transform us into his likeness. In consuming the Eucharist, "the mind is filled with grace, and a pledge of future glory is given to us" (Sacrosanctum Concilium, 47).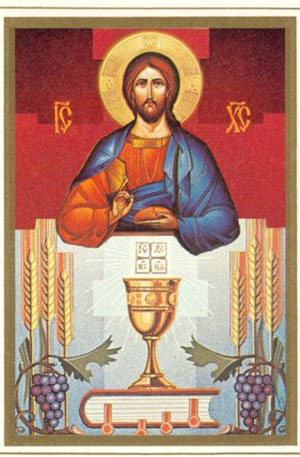 GLADE PARK, CO (Catholic Online)--One of the most unfortunate consequences of the separation that occurred among members of the Church in the early sixteenth century, in which former Catholics came to be known as Protestants, is the loss of the sacrament of the Eucharist in those ecclesial communities that later developed outside of the Church. Interestingly but not surprisingly, Martin Luther, who is often pinned as the catalyst of the division, thought of the Eucharist very differently than to do most of our Protestant brothers and sisters today.

Luther, apparently quite bothered by a faulty theology that stemmed from the division, wrote about how the early Church Fathers unanimously taught that the Eucharist was not a symbol at all but the Real Presence of Christ: "[O]f all the fathers, . . . not one has ever spoken of the sacrament as these fanatics do. None of them uses such an expression as, 'It is simply bread and wine,' or 'Christ's body and blood are not present.' . . . Certainly among so many fathers and so many writings a negative argument [denying the Real Presence of Christ in the Eucharist] should have turned up at least once, . . . but actually they all stand uniformly and consistently on the affirmative side" (Luther's Works, St. Louis, MI: Concordia Publishing, 1961, Volume 37, 54).

The Church Fathers were men, approximately 100 in number, who shared four uniform features: orthodoxy of doctrine, holiness of life, Church approval, and antiquity. The Fathers lived from about the middle of the first through eighth centuries, and provide an important connection from past to present with respect to the unchanging nature of Church dogma and doctrine. Of course, the Fathers of the Church would hold the same belief about the Eucharist as does the Church today: they were all thoroughly Catholic.

St. Justin Martyr, who lived in the early to mid second century and was instructed by the disciples of St. John, wrote an Apology (c. 150) to the Emperor of Rome: "We call this food Eucharist; and no one is permitted to partake of it, except one who believes our teaching to be true. . . . for not as common bread nor common drink do we receive these; but since Jesus Christ . . . was made incarnate . . . and had both flesh and blood for our salvation, so too, as we have been taught, the food which has been made into the Eucharist by the Eucharistic prayer set down by Him, and by the change of which our blood and flesh is nourished, is both the Flesh and the Blood of that incarnated Jesus" (First Apology 66, 20; Jurgens, No. 128).

If we travel back to the very beginning of the age of the Fathers and earlier, we arrive at the apostolic age of the Church and that period in which the New Testament was written. Here we find the apostle Paul saying the same things about the Eucharist as does the Church today. 

In 1 Corinthians 10:16, St. Paul teaches that in consuming the Eucharist we participate in Christ's flesh and blood. Mere symbols of bread and wine cannot unite us to the body and blood of Christ. The only way to participate in the body and blood of Christ in receiving Eucharist, is if the Eucharist really and truly is the flesh and blood of Christ.

Further on in 1 Corinthians (11:27), St. Paul warns Christians against unworthy reception of the Eucharist: "Whoever, therefore, eats the bread or drinks the cup of the Lord in an unworthy manner will be guilty of profaning the body and blood of the Lord." If receiving the Eucharist unworthily, attributes the guilt of profaning the Lord to the one who has received it, then the Eucharist cannot be merely a symbol, but rather it must truly be the Real Presence of the glorified and risen Lord.

St. Paul continues his warning: "Let a man examine himself, and so eat of the bread and drink of the cup. For any one who eats and drinks without discerning the body eats and drinks judgment upon himself" (1 Cor 11:28-29).

But what did Jesus himself have to say about the Eucharist? He tells us that the Eucharist is his flesh and blood, which he gives as real food and drink in order to impart eternal life to those who eat and drink it: 

"So Jesus said to them, 'Truly, truly, I say to you, unless you eat the flesh of the Son of man and drink his blood, you have no life in you; he who eats my flesh and drinks my blood has eternal life, and I will raise him up at the last day. For my flesh is food indeed, and my blood is drink indeed. He who eats my flesh and drinks my blood abides in me, and I in him'" (Jn 6:53-56).

Observe that Jesus spoke of the reality of his flesh and blood as real food and drink after the Jews "disputed among themselves, saying, 'How can this man give us his flesh to eat?'" (Jn 6:52). Jesus did not attempt to correct their misunderstanding; instead, he emphatically restated the wondrous and life-infusing truth about his flesh and blood as heavenly food.

Notice also that when Jesus took the bread into his hands at the Last Supper, he blessed it, broke it, and gave it to the apostles present and said: "'Take; this is my body.' And he took a cup, and when he had given thanks he gave it to them, and they all drank of it. And he said to them, 'This is my blood of the covenant, which is poured out for many'" (Mk 14:22-24). Jesus did not say this "contains my body" or this "symbolizes my blood." On the contrary, devoid of any ambiguity, our Lord's words clearly state that the bread and wine is truly his body and blood.

The Second Vatican Council declared: "At the Last Supper, on the night when He was betrayed, our Saviour instituted the eucharistic sacrifice of His Body and Blood. He did this in order to perpetuate the sacrifice of the Cross throughout the centuries until He should come again, and so to entrust to His beloved spouse, the Church, a memorial of His death and resurrection: a sacrament of love, a sign of unity, a bond of charity, a paschal banquet in which Christ is eaten, the mind is filled with grace, and a pledge of future glory is given to us" (Sacrosanctum Concilium, 47).

The Eucharist is often referred to as the "source and summit of the Church." The Church is perpetuated, invigorated, filled with life and love by the Eucharist because it is wholly, substantially and truly the body, blood, soul and divinity of Christ. In receiving this "sacrament of sacraments," our Savior comes not simply to meet us but into us, fills us with himself, and sanctifies us with his own supernatural, divine life in order to transform us into his likeness.

If I should desire anything in this life, let it be the heavenly life infused into me by the Bread of Life. May my hunger and thirst be not satisfied for a time, but forever and for eternity by consuming Him who poured out his body and blood on the cross of life. It is not physical food I crave, for it is not love; what I crave is the food of eternal life, the flesh and blood of Christ, because it is Love and Life Itself.

The Eucharist truly is the life-blood of the Christian, for without it, we have no life within us (cf. Jn 6:53). Praise be to you forever, Lord Jesus Christ, for the gift of yourself through the sacrament of your body and blood: the Eucharist.

-----

Deacon Fred Bartels serves the Diocese of Pueblo, Colorado, as a member of the Catholic Clergy. He is a Catholic writer who knows his Catholic Faith is one of the greatest gifts a man could ever receive. He is a contributing writer for Catholic Online. Visit him also at joyintruth.com
---
Copyright 2019 - Distributed by THE CALIFORNIA NETWORK
---
---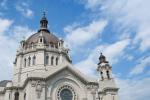 Archbishop Bernard Hebda of St Paul and Minneapolis reflected in a recent interview on several major milestones: his 60th birthday, 30 ... continue reading
---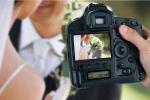 A federal court has reversed a decision dismissing a lawsuit brought against the Minnesota Human Rights Act. In a decision issued ... continue reading
---
---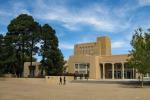 Arizona's Catholic bishops issued a statement Thursday in support of a change in policy that will offer a discounted college tuition rate ... continue reading
---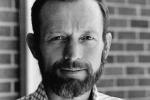 The shy and unassuming Blessed Father Stanley Rother, a missionary priest and martyr from a farming family, would likely be surprised to ... continue reading
---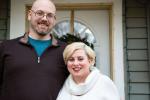 Parents of five adoptive children were present in court on Thursday in support of a Catholic adoption agency in Michigan that is threatened ... continue reading
---