We are Lepers Healed by Jesus Christ: Lessons Learned from Steve Forbes on Giving Thanks
---
Years later, I am still moved by the memory. It always makes me want to give thanks. True gratitude always flows forth from deep within. It also calls for a response of action.
In that Sacred Name - Jesus - we still encounter the Mercy of a God who loves us so much that he always comes to save us. Our encounter with Jesus reveals the truth of who we are, always dependent upon His mercy, just like the lepers in the biblical account. We can discover the path to true freedom as we follow His commands of love.  The lepers teach us the way of prayer as petition. They also invite us to a way of life which always responds to the invitations of grace.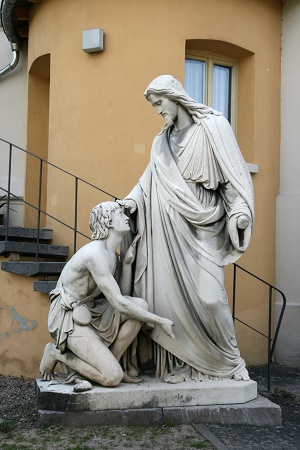 It happened that there was a man full of leprosy in one of the towns where Jesus was; and when he saw Jesus, he fell prostrate, pleaded with him, and said - Lord, if you wish, you can make me clean.
CHESAPEAKE, VA (Catholic Online) - "It happened that there was a man full of leprosy in one of the towns where Jesus was; and when he saw Jesus, he fell prostrate, pleaded with him, and said, "Lord, if you wish, you can make me clean."  Jesus stretched out his hand, touched him, and said, "I do will it. Be made clean." And the leprosy left him immediately.
"Then he ordered him not to tell anyone, but "Go, show yourself to the priest and offer for your cleansing what Moses prescribed; that will be proof for them." The report about him spread all the more, and great crowds assembled to listen to him and to be cured of their ailments, but he would withdraw to deserted places to pray." (Luke 5:12-16)
This Gospel text is one of many accounts concerning leprosy in the Bible. In the Second Book of Kings in the Old Testament we read of a leper named Naaman, a Syrian army commander, who encountered the Prophet of God, Elishah and was cured. This cure drew Naaman to faith in the True God. He proclaimed: "Behold, I know that there is no God in all the earth but in Israel". (2Kings 5:14-17)
The physical cure brought an even greater gift to Naaman, the revelation of the very meaning of his existence. He was in a relationship with the true God.
In the Gospel of St Luke we also read an account of the healing of ten lepers. (Luke 17: 11-19). They all stood at a distance in the presence of Jesus. Leprosy was highly contagious and deeply scorned in the days when Jesus walked among us in the flesh. Some even believed it was a form of punishment for sin. Leprosy was a disease with a twofold manifestation. Not only its corrosive and debilitating physical effects, but the shame, fear and sense of abandonment which accompanied it in the lived experience of the afflicted.
ALL of this was healed by Jesus Christ! These lepers met Mercy and Love Incarnate on this glorious day of their healing, and they were changed not only on the outside but from within.  (2 Cor. 5:17)  These lepers cried out the prayer which we should practice repeating in our own heart: Jesus, Master, have mercy on us. This simple prayer is the bedrock of a great the tradition of prayer in Eastern Christianity, Orthodox and Catholic, called the Jesus Prayer. In its simplicity it reveals who the Lord is - and who we are invited to become in our relationship with Him. 
In that Sacred Name - Jesus - we still encounter the Mercy of a God who loves us so much that he always comes to save us. Our encounter with Jesus reveals the truth of who we are, always dependent upon His mercy, just like the lepers in the biblical account. We can discover the path to true freedom as we follow His commands of love.  The lepers teach us the way of prayer as petition. They also invite us to a way of life which always responds to the invitations of grace.
One of the lepers points us toward something of great importance in an age characterized by ingratitude and a "victim mentality". A way of living in ongoing relationship with Mercy Incarnate which can bring about continued healing and transformation in all circumstances, the way of giving thanks.
All of those lepers were corrupted in their flesh by a disease which threatened their ability to be in a relationship beyond themselves. They were confined to the community of the similarly afflicted. Their condition would, unless cured, eventually take their life. They all knew that only the Mercy of God could cure them. They all experienced the miracle of complete healing and restoration! But, only one came back to give thanks. 
In the Christian tradition, sin has been analogized to a kind of spiritual leprosy. It corrupts the inner person. It fractures our freedom. It alienates us from others. In colors the way we view our daily lives.Our capacity to see clearly - and to make right choices- is impeded by its corrosive and debilitating effects. It can only be healed through sincere repentance - and the application of the balm, the medicine, which is the Mercy of God. That mercy is poured out upon all who call upon Him.
After the lepers encountered the Mercy of God they were sent to verify their cure. We read the foundation of this in the Old Testament Book of Leviticus (14:2) the LORD said to Moses:
"This is the law for the victim of leprosy at the time of his purification. He shall be brought to the priest, who is to go outside the camp to examine him. If the priest finds that the sore of leprosy has healed in the leper, he shall order the man who is to be purified, to get two live, clean birds, as well as some cedar wood, scarlet yarn, and hyssop."
The Mercy of God invites a response.
We have received the Mercy of the Lord in our lives. We are a forgiven people. We have all been healed. We are invited to cultivate a lifestyle of returning and giving thanks! That is to be our response. As we respond to His Mercy - and go and tell others - we will be even more fully transformed by that Mercy. In fact, we become bearers of Mercy for others.
We choose whether to respond to the multiple actions of the Lord in our daily lives - or not.
Sometimes we do not see them. It takes living faith to see the Love and Mercy of God at work, even in the struggles and apparent failures. However, His grace is right there, behind even the pain, if we look deeper. He holds nothing back because He loves us with an unconditional love.
As we learn to give thanks, not just once but continually, no matter what our circumstances, the treasures of heaven can be revealed in ways which we do not expect. Our faith begins to grow and our eyes are opened. We begin to see miracles unfold in our lives, in a naturally supernatural way.
Let me share a story which always comes to my mind when I read the Gospel account about the healing of the ten lepers. Whenever I read those words spoken by the Lord, "Ten were cleansed, were they not? Where are the other nine?" my heart is pierced by the memory of one particular encounter. 
In the late nineties, I was the leader of a Catholic citizen's public policy association in Washington D.C. dedicated to integrating the values informed by catholic Christian faith in the cultural arena in order to effect change. Our first priority in applying the hierarchy of values revealed by the social teaching of Catholic Christianity was to help to build a new culture of life. In pursuit of that mission I also engaged in lobbying to end partial birth abortion.
At that time the federal government was going to unveil a statue that had been placed in the Capitol Rotunda to honor early leaders in the just struggle for the rights of women. Unfortunately, these women have too often become identified with a label that, depending upon who uses it, can stand for very different ideas than what they actually espoused. That label is the word feminist. One has to examine the source when hearing this word used in our day.
FREE Catholic Classes Pick a class, you can learn anything
Used by movements like Feminists for Life the phrase has an authentic meaning, one which many of the early leaders of the movement actually embraced. They are part of a growing number of women's associations which embrace what St. John Paul called the new feminism. His apostolic letter on the dignity and vocation of women is profound and well worth reading and praying over.
Many of the founders of the original feminist movement, including Susan B. Anthony and Elizabeth Cady Stanton, were committed to ending the treatment of all persons as property. That included their clear and vocal opposition to the taking of innocent human life in the womb. That's right. They were Pro-Life.
For example, in a publication entitled The Revolution we read that Susan B. Anthony referred to abortion quite bluntly as child murder. She wrote these haunting words: "Guilty? Yes. No matter what the motive, love of ease or a desire to save from suffering the unborn innocent, the woman is awfully guilty who commits the deed. It will burden her conscience in life, it will burden her soul in death; but oh, thrice guilty is he who drove her to the desperation which impelled her to the crime."
Elizabeth Cady Stanton classified abortion as a form of infanticide. In that same publication she wrote: "When we consider that women are treated as property, it is degrading to women that we should treat our children as property to be disposed of as we see fit". In fact, she hoped that the enfranchisement of women would end the horror, writing in a letter to a fellow activist "There must be a remedy even for such a crying evil as this. But where shall it be found, at least where begin, if not in the complete enfranchisement and elevation of women."
At that time, they were going to display a statue of the early founders of the feminist movement in the Capitol Rotunda and have a ceremony of unveiling it. The Senate was also readying to vote to ban the gruesome procedure called partial birth abortion.
As a human rights lawyer and activist, committed to justice for our first neighbor in the first home of the whole human race, the child in the womb, I saw a real opportunity to inform the public that, despite the efforts by some false feminists to sweep these pro-life convictions under the rug, these courageous women stood for LIFE. 
Hi readers, it seems you use Catholic Online a lot; that's great! It's a little awkward to ask, but we need your help. If you have already donated, we sincerely thank you. We're not salespeople, but we depend on donations averaging $14.76 and fewer than 1% of readers give.
If you donate just $5.00, the price of your coffee, Catholic Online School could keep thriving.
Thank you.
Help Now >
I wanted to make a broader statement that the issue of the unalienable right to life was not simply a religious issue but a profoundly moral and human one. That the truth about the fundamental human right to life is rooted in the Natural Moral Law which is written on the heart of every man and woman and discernible through the exercise of reason.
Finally, that this fundamental human right is the first right. Without the right to life there can be no other rights because rights are goods of human persons. That Right belongs to all ALL human persons, at every age and stage, including our neighbors in the first home of the whole human race, their mother's womb.
The timing of the unveiling of the statue seemed crucial to me. We had to act. Part of our strategy, as an activist association, involved running a full page ad in one of the major Washington D.C. newspapers with a picture of the statue. In the text which accompanied it we would for call ending the horror of partial birth abortion.
We also wanted to run a full page ad in Roll Call, then Capitol Hills' number one source for elected officials. We would especially call on wayward, unfaithful Catholic and other Christian public servants to vote in fidelity to the truth about life!
Finally, I personally hoped to do some radio informational announcements urging support of a ban to end this gruesome, barbaric practice.
There was one problem, one of the continual challenges for activists, we had no money.
Knowing the importance of the moment I prayed for the Lord to provide for the effort through His mercy. That week, I received an unsolicited contribution from a man whom I had the privilege of meeting during my work back then - precisely because of his courageous support for the Right to Life. That man was named Steve Forbes.
I knew that the gift he sent was an answer to my prayer. Gratitude to the Lord of Life welled up within me! We ran the ads and did the programs. The response was substantial.
After the dust settled, I was praying Morning Prayer. I read the Gospel story of the ten lepers. I had read that story many, many times before, over the years. But that day I had a sense in my spirit that I was the one being invited to go back and give thanks!
I called and requested a brief meeting with Steve Forbes. Through a man who worked very closely with him I received a response. Steve agreed. He did not know why I was asking to meet with him, but he agreed.
So, I met Steve in the Four Seasons Hotel. I came bearing a gift, the full page newspaper advertisement,  framed with an inscription "To Steve Forbes: with deep gratitude for your dedication to all human life from some of your Catholic friends."
I approached Steve and handed him the wrapped gift of appreciation. "Mr. Forbes", I said "I know you are familiar with the story of the ten lepers who were cured in the New Testament and only one came back to give thanks?"
"Why Yes" he responded. "Well, I am that leper" I said. "Without your generosity this would not have been possible. You are a champion for life. Thank you from the bottom of my heart."
At that moment I saw in his eyes what I later came to see characterizes the heart of this good man, real, genuine humility. He was like a little kid at Christmas - sincerely grateful. In fact, I wondered how many people had ever gone back to give him thanks!
I grew in my appreciation of Steve Forbes over the years that I lived in the Capitol region of Washington, DC and continued my activist work for life, family and freedom. His generosity in the causes he believes in, like the dignity of human life, is mostly unknown. He does not call attention to himself. He is a man of faith and solid family values.
Now, I connect the story of the leper who came back to give thanks with my experience with Steve Forbes. His unsolicited gift taught me about genuine generosity - and the need to come back to give thanks. Gratitude calls for a response of action to the source of the gift.
The leper in the Biblical account cried out with a loud voice. Can't you just see him? With reckless abandon, in the presence of the Word Incarnate, he fell at the feet of Jesus. Wouldn't it have been wonderful to be there with him? Are we a people of gratitude? Do we recognize that everything that is given to us comes from the merciful hands of a loving God?
Let us choose to give thanks to the Lord of Mercy. Let us ask the Lord for the grace to develop a lifestyle which reflects our gratitude. That is what the word Eucharist actually means, to give thanks. St. Paul reminded the Christians in Rome that "all things work together for the good to those who love the Lord and are called for His purpose." (Romans 8:28)
That includes you and me! We love the Lord and we are called according to His purpose. He is always at work in our daily lives. Yes, even in those things in our life which appear, at least before the eyes of faith reveal otherwise, to be dreadful, calamitous, painful, and even scary.
Remember, it was actually through their leprosy that these men met Jesus Christ. Wow! The dreaded disease that kept them from other human relationships actually led to their encounter with God and their complete transformation. Have we touched the truth of this mystery? Our Christian faith reveals that even undeserved and unmerited suffering, when joined in love to the sufferings of Jesus Christ, can produce extraordinary fruit within us - and around us.
This is the mystery of suffering and struggle in the Christian life. Saint Jose Maria Escriva once wrote these profound words: "The great Christian revolution has been to convert pain into fruitful suffering and to turn a bad thing into something good. We have deprived the devil of this weapon; and with it we can conquer eternity."
How do we treat circumstances that cause us to struggle? How do we deal with what we find unpleasant or painful? Do we practice an adult form of avoidance and run, acting as if it will all just go away like when children cover their eyes? Or do we believe that even unpleasant things and difficult people can actually be gifts from the hands of a loving God who invites us to walk in the way of His Son? How do we deal with unresolved conflicts or troubling relationships? Do we work toward resolution, making love our aim? (I Cor. 14:1)  Or, do we avoid them, thinking they will just go away if we pretend they don't exist? How do we approach suffering, struggle and pain?
The Leper who returned to give thanks to the Lord shows us the way to live our life in true freedom and invites us to choose the path to real happiness. He calls us to join the Christian revolution of which this great saint wrote. All of us will inevitably experience Gethsemanes in our own lives, times of difficulty, distress, fear and anguish. Friends may have betrayed us, or those whom we love may have rejected us. These sources of pain can actually become the path to our encounter with mercy, by grace.
Maybe, through it all, things about our lives are being exposed, brought into the light, for a loving and liberating reason. Maybe, though it is uncomfortable, ultimately it will even "make us clean". So often, as life unfolds, we have an "ah - hah" moment. We find that those times of struggle reveal something much more important for us. Embracing them in the Lord can become the path to holiness - as we learn to love as He loves and reach out for His Mercy. When we come back to give thanks, he enlists us in the Way and uses us to dispense His mercy to others.
Our Christian vocation calls us to follow Jesus Christ as His disciples. That entails living as Jesus lives and loving as Jesus loves. Sometimes love hurts. Yet, we are given the grace we need to embrace His plan for our life, as we choose to live differently. Spiritually we were all lepers, in need of God's mercy. God's mercy came - and always comes - through Jesus Christ. We are invited to be people who receive and give Mercy - and a people who always come back to give thanks!
-----
Deacon Keith A. Fournier is Founder and Chairman of Common Good Foundation and Common Good Alliance. A married Roman Catholic Deacon of the Diocese of Richmond, Virginia, he and his wife Laurine have five grown children and seven grandchildren, He serves as the Director of Adult Faith Formation at St. Stephen, Martyr Parish in Chesapeake, VA. He is also a human rights lawyer and public policy advocate who served as the first and founding Executive Director of the American Center for Law and Justice in the nineteen nineties. He has long been active at the intersection of faith and culture and currently serves as Special Counsel to Liberty Counsel. He is also the Editor in Chief of Catholic Online.
---
Copyright 2019 - Distributed by THE CALIFORNIA NETWORK
---
---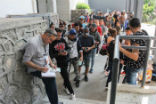 A Catholic group is suing the Trump administration over the restriction of protections granted to asylum seekers in the U.S. Washington ... continue reading
---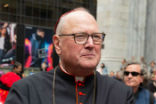 On the anniversary of the September 11 terrorist attacks, Catholic leaders in the United States has spoken in honor of those who lost their ... continue reading
---
---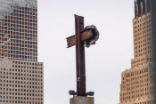 On September 11, 2001, our world changed forever. Almost three thousand people lost their lives that day, and many more due to related ... continue reading
---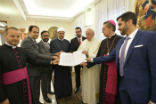 Catholics and Muslims prayed in Vatican City Wednesday for the victims of the Sept. 11 attacks and of every act of terrorism. Vatican City, ... continue reading
---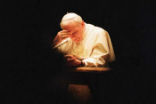 As three airliners smashed into the World Trade Center towers and the Pentagon, and Flight 93 crashed into a Pennsylvania field on ... continue reading
---

Copyright 2019 Catholic Online. All materials contained on this site, whether written, audible or visual are the exclusive property of Catholic Online and are protected under U.S. and International copyright laws, © Copyright 2019 Catholic Online. Any unauthorized use, without prior written consent of Catholic Online is strictly forbidden and prohibited.
Catholic Online is a Project of Your Catholic Voice Foundation, a Not-for-Profit Corporation. Your Catholic Voice Foundation has been granted a recognition of tax exemption under Section 501(c)(3) of the Internal Revenue Code. Federal Tax Identification Number: 81-0596847. Your gift is tax-deductible as allowed by law.