Planned Parenthood Wants To Introduce 'Tele-Med' Abortions
---
Virtual Technology will bring the abortion clinic to the woman
Planned Parenthood wants to increase the risk to mothers even more by introducing remote controlled abortion via tele-medicine.  This involves dispensing the abortion pill to patients via teleconferencing methods involving a doctor not physically present at the same facility as the mother.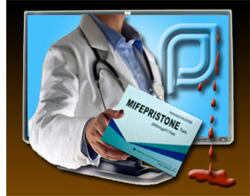 DUBUQUE, IA (Catholic Online) - In June of last year, Cecile Richards, the national President of Planned Parenthood Federation of America, visited an affiliate in Cedar Rapids, Iowa.  There, she made a shocking statement revealing the true nature of Planned Parenthood's priority mission, which has always been to increase the number of abortions.
The message was that "tele-med" abortions, which Planned Parenthood of the Heartland pioneered in its Des Moines, Iowa office, are included in a strategic plan to take the medication abortion (RU-486 ) procedure nationwide over the next five years. 
In a recent editorial in our local paper, Jill June, who is the President and Chief Executive Officer of Planned Parenthood of the Heartland, is now trying to convince unsuspecting women that this procedure is oh-so-safe.
When the original birth control pill came out in 1960, it reportedly was 100 percent effective with no side effects. That was before women began dying and having major complications like blot clots and heart attacks from the high-estrogen pill.
The truth is that medication abortion, by itself, is dangerous to the health and lives of pregnant women. A significant number of women taking RU-486 suffer an incomplete abortion necessitating an additional surgical procedure.  According to the FDA, this cocktail has injured more than 1,100 women in the United States alone.
A study of nearly 7,000 abortions performed in South Australia between 2009 and 2010 found that 3.3 percent of women who used mifepristone (RU-486) in the first trimester of pregnancy later turned up at hospital emergency rooms, against 2.2 percent who had undergone a surgical abortion. 
The study also found that the risk of women suffering from severe hemorrhaging was one in 3,000 in surgical abortions.  That risk increased to one in 200 for women getting a chemical abortion.  Does that sound "safe?"
Now, Planned Parenthood wants to increase the risk to mothers even more by introducing remote controlled abortion via telemedicine.  This involves dispensing the abortion pill to patients via teleconferencing methods involving a doctor not physically present at the same facility as the mother. 
A tele-med abortion is performed via a teleconferencing service similar to "Skype." Patients are put in a room where an off-site abortionist appears on a computer monitor and explains the medical abortion procedure to them over an Internet hook-up. After the brief teleconference, but no physical examination by a doctor, the dangerous abortion drug RU-486 is prescribed and administered.
To be most effective, the tele-med abortion involves two steps, and a cocktail of two medicines. In the first step, the doctor, located who knows where, instructs the patient to ingest the first pill, in front of the camera while she is in the office.
Then, the mother is given a second prescription to take home.  The second drug, to be ingested within 48 hours causes uterine contractions to help expel the unborn child. The end result is a self-induced miscarriage and the mother aborts her child at home.
The consequences of this procedure are frightening.  Young mothers will face with the horrific reality of seeing their aborted infant and then flushing him or her down the toilet.  Of course the abortionist doctor, who remotely initiated the abortion will no longer be involved.  When complications arise with her "at home" abortion, Planned Parenthood's contingency plan is to tell her to go to the nearest emergency room. 
Not only will emergency rooms see an increase of young mother coming in with excessive bleeding, these young girls are abandoned by Planned Parenthood and left alone to deal with the emotional and mental trauma, possibly for years afterwards.  How does this illicit and inhumane practice improve women's health?
The fact is that tele-med abortions are Planned Parenthood's solution to a growing shortage of abortionists.  It helps them increase the number of abortions in otherwise abortion-free population centers, increases revenues, and fulfills the mandate of Cecile Richards to expand abortion services across the country.
As one who fully supports moral and ethical scientific advancement, I applaud the medical community for embracing tele-medicine as a means of extending their healing capacity to people in remote and outlying areas. 
However, I will not stand by silently and watch the curative affects of this wonderful life saving resource be mutated into a diabolical procedure wielded against the most innocent and vulnerable in our society.  Neither can I be still while Planned Parenthood totally disregards the health and safety of women.
I call on Catholics, and all people of good conscience, to condemn this diabolical practice and become involved.  I encourage you to write your legislators to pass legislation that protects the health and safety of women from this treacherous scheme. 
I invite you to contact your parish priest and the Bishop of your dioceses and ask them to join us as we defend the sanctity of the unborn and protect the dignity of very human person from fertilization to natural death.  I urge you to join me in promoting a culture of life.
-----
Tim Duggan is a Board Member & Former Chair for the Dubuque County Right to Life, Inc.
---
Copyright 2018 - Distributed by THE CALIFORNIA NETWORK
Pope Francis Prayer Intentions for July 2018
Priests and their Pastoral Ministry.
That priests, who experience fatigue and loneliness in their pastoral work, may find help and comfort in their intimacy with the Lord and in their friendship with their brother priests.
---
---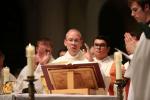 Father Juan Miguel Betancourt Torres, a member of the Institute of the Servants of the Holy Eucharist and the Blessed Virgin Mary, was ... continue reading
---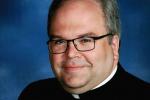 Courage International, an apostolate to support people with same sex-attraction in leading chaste lives, has issued a statement on three ... continue reading
---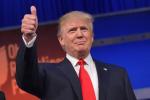 Perhaps "election month" is a more accurate term than "election day" when we refer to the general elections in November. Although the ... continue reading
---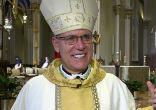 A district attorney in Pennsylvania cleared Bishop Kevin Rhoades of Fort Wayne-South Bend of any wrongdoing Thursday, and both the district ... continue reading
---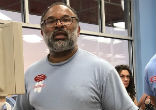 At 23, I quit my job and founded a start-up that quickly earned a multi-million-dollar valuation. Business Week named me a "Top 25 ... continue reading
---