Children Found in Dumpsters in Two Cities: When our Children Become Trash
---
There are times when the evil of procured abortion becomes obvious and the Nation is shaken out of its complacency
The remains of Seventeen babies in medical ziplock bags with the names of their mothers labeled on the outside were found in a dumpster at the Womans Choice abortion mill in Lansing. Under current MI law abortion mills can place aborted babies and biohazardous waste in the trash as long as they're dipped in formaldehyde beforehand. Two newborns, placed into plastic bags by their own mothers and then thrown away as trash were also found just this week, miraculously discovered in dumpsters. They are being treated in hospitals. Christians are called to action in a pagan West.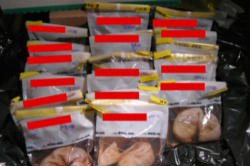 Babies killed by Abortion found in a dumpster.
P>CHESAPEAKE, VA. (Catholic Online) -The truth concerning the humanity of the child in the womb and their Right to be Born is winning the hearts and minds of more and more people. Medical Science is now a Pro-Life ally. Sonograms showing us a film of our first neighbors in their first home in the womb have become commonplace. We watch these children smile, play, feel pain and grow. The images are showing up on television commercials, being sent over our cell phones, blackberry devices and I-Pads; a sure sign in a consumerist culture that this technology is having an effect. Only a deceived person can see that child in the womb as anything other than just that, a child, a human person, our neighbor.
Physicians are routinely operating "in utero" to help children in need and placing them back in the first home of the womb to be delivered full term. Psychologists encourage communication between parents and their child in the womb. Parents are playing music to children in the womb. The efforts to use dehumanizing phrases to hide the perfidy of abortion are failing. Medical science and technology confirm what our conscience told us all along, the child in the first home of the whole human race is our neighbor and it is wrong to kill innocent neighbors.
However, the evil of procured abortion is still protected by the civil law. Those who commit the horrid evil are protected by the police power of the State. There are times when the evil of procured abortion becomes obvious and the Nation is shaken out of its complacency. For example, in 2002 we witnessed the killing of Laci and Connor Peterson and called it what it was, a double homicide. In 2004 when a child was brutally removed from the womb of Bobby Jo Stinnet of Missouri by her murderer, we rejoiced when that baby was found in good health.
In 2005, legislation intended to protect children in the womb from criminal acts was used to shield a mother who participated in killing her own child. In Lufkin, Texas, 19 year old Gerardo Flores was convicted of two counts of murder under the Texas "Fetus Protection Law" for stomping repeatedly on the abdomen of the children's mother. She was carrying twins.The mother was not charged even though she had asked Flores for help in the intentional killing and had started to aggressively jog and punch herself in the abdomen to cause the death of the children in her womb. The reason she was not prosectuted was because she could have had the same result occur by paying for an abortion. The implications were obvious.
Now, two horrific stories out of recent news may shake us out of our compalcency again if they are broadcast as widely as possible. Maybe they will shake the Nation out of its complacency again. First, in an article entitled "Aborted babies, patient records found in MI abortion mill dumpster; laws to stop introduced", Pro-Life Nurse and Champion Jill Stanek reported that, "On February 27 pro-lifer Chris Veneklase found the aborted remains of 17 babies in medical ziplock bags, with the names of their mothers labeled on the outside, in a dumpster at the Womans Choice abortion mill in Lansing. Veneklase contacted Dr. Monica Miller of Citizens for a Pro-Life Society, and together they searched the dumpster several more times to retrieve more biohazardous waste and patient records, some from the "sister" mill in Saginaw.
"In early April Veneklase and Miller contacted authorities and put together a meeting with state and local law enforcement as well as State Rep. Rick Jones, in whose district the mill is located, and the MI Right to Life legislative liaison. An investigation was launched involving the Attorney General, Solicitor General, Eaton Co. prosecutor, and Eaton Co. Sheriff's office, whose detectives conducted more searches of trash and retrieved more evidence..
"Bottom line? No charges can be made, for two insane reasons according to Miller, with whom I spoke yesterday: 1. Violation of patient confidentiality: The Women's Choice abortion mills were not properly incorporated under MI state law. There is no licensed physician named on the incorporation papers. They are owned by Florida resident Richard Remund. Even though the names of the clinics' abortionists Lewis Twigg and Ronald Nichols were found in the trash, they cannot be charged - There is no physician legally responsible for patient records. (However, the mills' improper incorporation is being investigated.) 2. Throwing aborted babies in the trash:  Under current MI law abortion mills can place aborted babies and biohazardous waste in the trash as long as they're dipped in formaldehyde beforehand, which these babies were.
"So this morning legislators Joe Haveman, Jones, and Bob Jenetsky are announcing at a press conference they are introducing 3 bills that in part would require abortion mills to humanely cremate or bury the bodies of babies they abort. Failure to do so will result in a felony conviction. Under the new law the mills will not even be allowed to dispose of aborted babies as biohazardous waste."
Next, the Kansans For Life Blog reported this story, "Two newborns were cruelly put into plastic bags and then thrown into dumpsters this week by their own mothers.  Both were miraculously discovered and are being treated in hospital. Lesson: if you're walking near a dumpster and think you hear an infant crying-don't hesitate to investigate.
"On Tuesday, in Calgary... a 30-year-old man returning to his condo to check on his ailing 29-year-old girlfriend heard a passersby said, 'I think I hear a baby in the dumpster."   He jumped into action, pulled out a bag of trash and uncovered a hypothermic newborn inside with an umbilical cord still attached. Later on that evening he was told the child he had saved was HIS OWN, trashed approximately 2 hours after birth!  The man, still unnamed, wants to raise the child. His girlfriend (also unnamed) claims she was unaware of her pregnancy, and is scheduled for psychiatric assessment- facing charges of attempted murder, failing to provide the necessities of life and child abandonment.
"Three days later, another newborn -weighing 7 lbs. 10 oz.- was rescued from the trash by a janitorial team working at an apartment complex in Emporia, Kansas.  The child had been born merely 30 minutes prior to being thrown in a dumpster, and was rescued LUCKILY before the trash was collected that day. Police have questioned the mother, 24-year-old Christine Devine and have taken her for medical attention.   UPDATE, Oct.25: She was charged today with attempted intentional first-degree murder.  According to court documents, she told police she had been raped and couldn't identify the baby's father."
"Reports of this tragedy mention the existence of our Kansas 2007 safe haven law that was intended to prevent such tragedies. Kansas enacted such a "newborn infant protection act" that allows infants up to 45 days old to be anonymously deposited at any fire department, medical facility or health department.  Those who abandon the child are not charged with neglect and the SRS department takes custody of the child. Ironically, Attorney General Six's website announced a stepped up effort to publicize this safe haven option just six weeks ago.  No details were given on how greater awareness was to be achieved."
These two news stories expose the horror we are perpetrating in the current Culture of death. They call us to examine what we are becoming as Western civilization loses its soul. We are killing our children based upon the sole criteria of convenience and "wantedness". That is the effect of legal abortion on demand. Usually, the disposal of their little bodies is hidden from our eyes. We do not want to see what an abortion really looks like. When people show graphic images of the remains of a child killed by abortion, they are called "extremists". In fact, what is extreme is the violence committed against the victim child.
Now we find out that our unwanted children are being aborted and thrown into dumpsters as medical waste! In addition, children who are not wanted after birth are also being placed in dumpsters.This amounts to a modern resurgence of the ancient pagan practice once called exposure. Exposure was practiced in the cultures into which the early church was sent on mission. Unwanted babies were left out on rocks to be eaten by birds of prey or taken by slave traders.  It was the Christians who saved them and transformed those cultures from cultures of death into cultures of life.The contemporary example in Calgary, and in Emporia, Kansas simply substitutes a dumpster for the rock. We must take up the task of rescuing them in this hour and transform this contemporary pagan culture. 
When our children become trash, we have lost our claim to being called a civilized society. 
---
Copyright 2018 - Distributed by THE CALIFORNIA NETWORK
Pope Francis Prayer Intentions for FEBRUARY 2018
Say 'No' to Corruption.
That those who have material, political or spiritual power may resist any lure of corruption.
---
---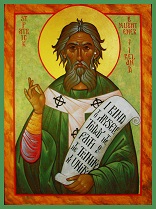 We need to learn from this great missionary. He saw what was good in the culture and baptized what could be redeemed. He respected the ... continue reading
---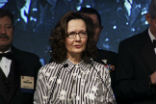 Gina Haspel, President Donald Trump's nominee to lead the CIA, oversaw a secret prison in Thailand where US intelligence targets were ... continue reading
---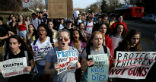 Yesterday thousands of students, mostly in high schools across the United States, walked out of their classes. They were joined in ... continue reading
---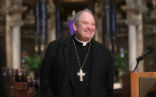 Archbishop Bernard Hebda of the Archdiocese of St. Paul and Minneapolis said it is the duty of the laity to represent the Catholic faith in ... continue reading
---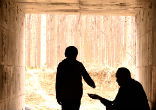 Robin Hood, the legendary hero of English folklore who took from the rich to give to the poor - whose very name conjures up thoughts of ... continue reading
---