PRAY FOR PEACE - U.S. strike on Syria imminent, Russia vows response
---
Signs around the world reveal the U.S., allies are preparing to strike Syria.
A military conflict appears imminent over Syria as the United States and its allies prepare to carry out strikes on Syria. Those strikes are in retaliation for the Assad regime's use of chemical weapons against civilians. Russia has vowed to defend Syria and may target U.S. warships in the region. Airspace over the region has been cleared and various media reports indicate increased military activity and the movement of assets.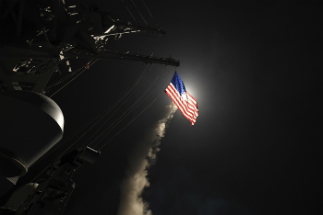 A cruise missile is fired from a U.S. Navy ship during a previous strike on Syrian facilities. Another such strike appears imminent.
LOS ANGELES, CA (California Network) - Conflict in Syria appears imminent. It is time to pray for peace as the situation has the potential to grow out of control and may lead to a wider conflict. 
The danger comes following a chemical attack by Assad's regime forces on civilians in the rebel-held town of Douma on April 7. According to evidence presented to the UN Security Council, the attack came amid a Syrian attack on the town. Nearly 50 people were killed and about 1,000 others injured. All the victims appear to have been civilians, many of them children. 
Syrian aircraft were observed overhead at the time. The attack is consistent with other attacks blamed on the regime. 
The use of chemical weapons is forbidden by international law and is a war crime. The U.S. and its allies have previously pledged to punish the Assad regime should they use such weapons. Now, it appears the U.S. and its allies are about to make good on that pledge. 
The United States will be joined by France and England. Both countries have condemned the attacks. Israel, Saudi Arabia, and other allies may also participate at least in supporting roles. Syria has pledged to defend its airspace and will be assisted by Russia, which will provide the bulk of the Syrian defense. Iran is also allied with Syria, but it is unclear if the Islamic Republic will join in the conflict. 
Iran has the option of attempting to close the Strait of Hormuz to tanker traffic, which could impace global markets. Such a move by Iran would be resisted by U.S. power. 
Russia has not only vowed to shoot down any missiles or aircraft attacking Syria, but may also attack any ships participating in the attack. Such a response could start a wider conflict. 
President Trump tweeted this morning: "Russia vows to shoot down any and all missiles fired at Syria. Get ready Russia, because they will be coming, nice and new and "smart!" You shouldn't be partners with a Gas Killing Animal who kills his people and enjoys it!"
At this time, military activity has increased in the Middle East and Europe. U.S. Air Force tankers have been seen flying over France towards the Mediterranean. Such aircraft serve as flying gas stations for strike aircraft. 
Increased activity has been observed at allied bases across the region, including at a British military base in Cyprus and an allied base on the border with Iraq and Syria. 
Observers are watching Whiteman AFB in Missouri, and at least one Tweet from April 9 suggested increased activity at the base. However, there have been no reports of bombers being sortied. Bombers from the base would need about 10-12 hours to reach targets in Syria. 
The USS Harry Truman battlegroup is sailing for the Mediterranean but will take at least a week to arrive. 
The airspace over Syria has been cleared and the pan-European air traffic control agency, Eurocontrol has warned pilots to be careful in the region. It has warned that missiles could be used within the next 72 hours. 
Several nations have called for peace. Turkey has called on the U.S. and Russia to stop "street fighting" over Syria. 
At this time, it is hoped that backchannel negotiations are being conducted to maintain peace and prevent the outbreak of hostilities. 
All people are encouraged to pray for peace. 
---
Copyright 2018 - Distributed by THE CALIFORNIA NETWORK
Pope Francis Prayer Intentions for July 2018
Priests and their Pastoral Ministry.
That priests, who experience fatigue and loneliness in their pastoral work, may find help and comfort in their intimacy with the Lord and in their friendship with their brother priests.
---
---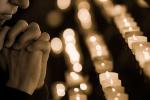 While religious leaders marked the 70th anniversary of the Universal Declaration of Human Rights this week by saying that more should be ... continue reading
---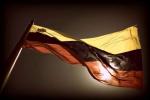 Archbishop Jose Luis Azuaje Ayala of Maracaibo on Wednesday condemned the abuse of a female minor by Fr. Iván Marino Padial, for which ... continue reading
---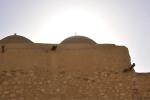 At least seven Coptic Christians were killed and 12 more injured in Egypt when a bus traveling to a desert monastery south of Cairo was ... continue reading
---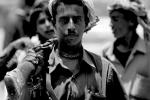 The possibility of mass starvation in Yemen continues as a military engagement over a major port city could block food and other aid for ... continue reading
---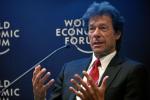 Catholic Relief Services is among the 18 international organizations ordered closed by Pakistan's new government without explanation. The ... continue reading
---