Seal of the Prophet Isaiah found in Israel
---
Seal proves prophet was a historical person whose writings are authentic.
Archaeologists have found proof of the existence of the Biblical prophet Isaiah. Working near the site of the Temple Mount in east Jerusalem, archaeologists have uncovered a clay seal that may have belonged to the prophet Isaiah.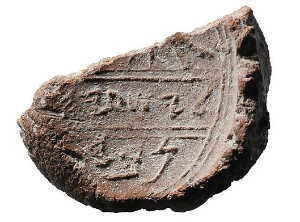 The seal of the Prophet Isaiah was discovered near a similar seal for King Hezekiah.
LOS ANGELES, CA (California Network) - Archaeologists in Jerusalem say they have discovered a broken clay seal that is inscribed with the name of the prophet Isaiah. The seal has been dated to the 8th century B.C., and is inscribed in Hebrew with the words, "Belonging to Isaiah the Prophet." 
Archaeologists found the seal just ten feet away from another seal belonging to King Hezekiah. At that time, seals were used to stamp official documents and to seal scrolls and letters. They were kept close since they served as a signature does today. 
The discovery serves as evidence that the prophet Isaiah was a real person who lived and served during the time mentioned in the Bible and during the reign of kings Azariah, Jotham, Ahaz, and Hezekiah. 
Isaiah's writings are important for several reasons, but the greatest reason is that he predicts the coming of Jesus Christ. This forces the skeptic to confront the question, if Isaiah is real, then what does that imply about Jesus Christ? It implies that Jesus was real, and not a fictional character as some atheists like to claim. 
There has been a movement in recent decades to doubt and discredit the stories and characters in the Biblical narrative. But archaeological discoveries are turning up more evidence each year that the people and events in much of the Bible are factual. 
While parts of the Bible are certainly allegories or parables, many parts are well-composed histories, accurately recounting events that happened. Instead of dismissing the Bible, historians are being compelled by the evidence to reconsider what some have attempted to dismiss. 
---
Copyright 2018 - Distributed by THE CALIFORNIA NETWORK
Pope Francis Prayer Intentions for July 2018
Priests and their Pastoral Ministry.
That priests, who experience fatigue and loneliness in their pastoral work, may find help and comfort in their intimacy with the Lord and in their friendship with their brother priests.
---
---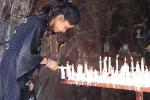 A Pakistani official announced this week a new ‽Minorities Empowerment Package" and the creation of a task force to ensure the rights ... continue reading
---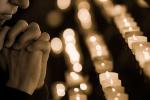 While religious leaders marked the 70th anniversary of the Universal Declaration of Human Rights this week by saying that more should be ... continue reading
---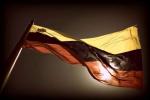 Archbishop Jose Luis Azuaje Ayala of Maracaibo on Wednesday condemned the abuse of a female minor by Fr. Iván Marino Padial, for which ... continue reading
---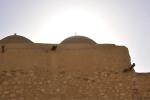 At least seven Coptic Christians were killed and 12 more injured in Egypt when a bus traveling to a desert monastery south of Cairo was ... continue reading
---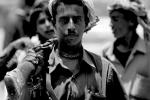 The possibility of mass starvation in Yemen continues as a military engagement over a major port city could block food and other aid for ... continue reading
---