People in Yemen are dying of a foul and dreaded disease as civil war grips the country
---
Cholera now infects over 500,000 people in Yemen.
A cholera outbreak in Yemen has now infected over half-a-million people, the latest terrible byproduct of a raging civil war that is killing thousands of people. Cholera is a pandemic disease that is common in the developing world, and can be easily cured with access to medicine. Unfortunately, war in Yemen has rendered access to medical care almost impossible.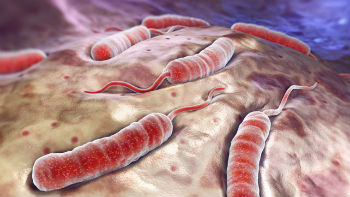 Cholera is a killer disease, easily treated, but without care, will kill half of its victims.
LOS ANGELES, CA (California Network) -- Yemen remains gripped in a bloody civil war which has claimed the lives of thousands. With infrastructure destroyed and people unable to travel safely, diseases are flourishing. Thanks to degraded sanitation, a cholera outbreak has spread to infect an estimated half-a-million people. Thousands of these people will die without access to basic medical care.
Cholera is a bacteria that spreads though water, usually contaminated by feces. It can also be carried by shellfish. The disease infects the small intestine and results in cramping, vomiting, rapid loss of fluid from the body. The dehydration wrinkles the skin and turns is a bluish color. The eyes become sunken in and the skin cold to the touch.
Cholera is prevented through good sanitation. It can also be prevented with a vaccine that provides about six months of protection. Once infected, a person is usually treated though the administration of fluids. Sport-type drinks that are slightly sweet and contain electrolytes help facilitate recovery. In more extreme cases, an IV must be used to hydrate the victim.
If treated, the prognosis for survival is about 99 percent. However, if untreated, at least half to sixty percent of victims will die. Some strains of the disease are exceptionally deadly and have killed vis
During the 1980s, the death toll from cholera was estimated to be as high as 3 million people per year. Now, the toll is much lower with an estimated 58,000 deaths per year, according to the CDC. Vaccinations and improved sanitation and medical care are to credit. But with civil war raging in Yemen, the disease has come back as a killer.
Officials are trying to rebuild damaged sanitation infrastructure while fighting off Shiite rebels backed by Iran. Saudi Arabia is aiding the government of Yemen. The United States has also been involved, although officially only in a counter-terrorism capacity.
Shortages of doctors and medicines are also a problem.
With healthcare, most of the infected would survive.
For people faced with unsanitary conditions, and who are uncertain of their water supply, they should boil their water before using it. This is not always a practical consideration either, if heating fuel is scarce.
It is important for people who are sick to rehydrate themselves, however given the severe symptoms that can develop, doing so may be impossible for some.
It is most important to bring about peace in the region, lest the disease continue to spread.
---
Copyright 2018 - Distributed by THE CALIFORNIA NETWORK
Pope Francis Prayer Intentions for July 2018
Priests and their Pastoral Ministry.
That priests, who experience fatigue and loneliness in their pastoral work, may find help and comfort in their intimacy with the Lord and in their friendship with their brother priests.
---
---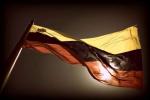 Archbishop Jose Luis Azuaje Ayala of Maracaibo on Wednesday condemned the abuse of a female minor by Fr. Iván Marino Padial, for which ... continue reading
---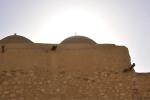 At least seven Coptic Christians were killed and 12 more injured in Egypt when a bus traveling to a desert monastery south of Cairo was ... continue reading
---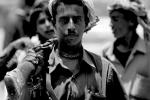 The possibility of mass starvation in Yemen continues as a military engagement over a major port city could block food and other aid for ... continue reading
---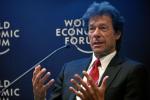 Catholic Relief Services is among the 18 international organizations ordered closed by Pakistan's new government without explanation. The ... continue reading
---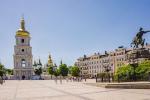 The Ukrainian Orthodox Church seems on the verge of achieving independent status, a development straining ties between the Patriarchs of ... continue reading
---