Does this mysterious stone hold a secret about human civilization?
---
Human civilization may have been boosted by an event captured on the stone.
The Vulture Stone is an ancient carving with mysterious significance. However, researchers from the University of Edinburgh now believe they have an answer for the stone and its significance, and it is literally out of this world.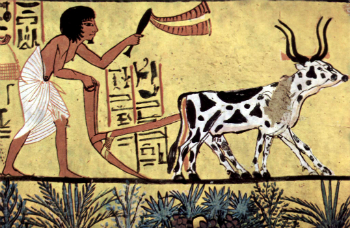 Egyptian civilization was among the first to perfect neolithic agriculture. Were these developments forced by a cosmic cataclysm?
LOS ANGELES, CA (California Network) -- The Vulture Stone is about 12,000 years old, and predates Stonehenge by about 6,000 years. It features the image of a vulture, a scorpion and a crane, among other creatures. It was uncovered at the Gobekli Tepe site in southern Turkey.
The symbolism of the stone has long been debated, but by comparing the stone to the positions of the stars as they would have appeared at the time the stone was carved reveals it is a map of the sky. It was probably created to depict something in particular which could have changed the world.
According to the scientists, it depicts a swarm of comets that may have been visible at the time. Some of those fragments may have struck Earth, altering our climate, and the course of human history forever.
The fact the stone shows comets is based on the conclusion that the animals correspond to ancient constellations. The date of the stone also corresponds to a time when the planet's climate suddenly changed, known as the Younger Dryas.
This sudden change was believed to be the result of a cosmic cataclysm, such as the Earth being struck by an asteroid or comet. Other scientists think it could have been caused by changes in ocean current circulation. However, the comet-impact hypothesis also correlates with mineral deposits that suggest something struck the Northern Hemisphere and cooled the planet by two to 6 degrees Celsius.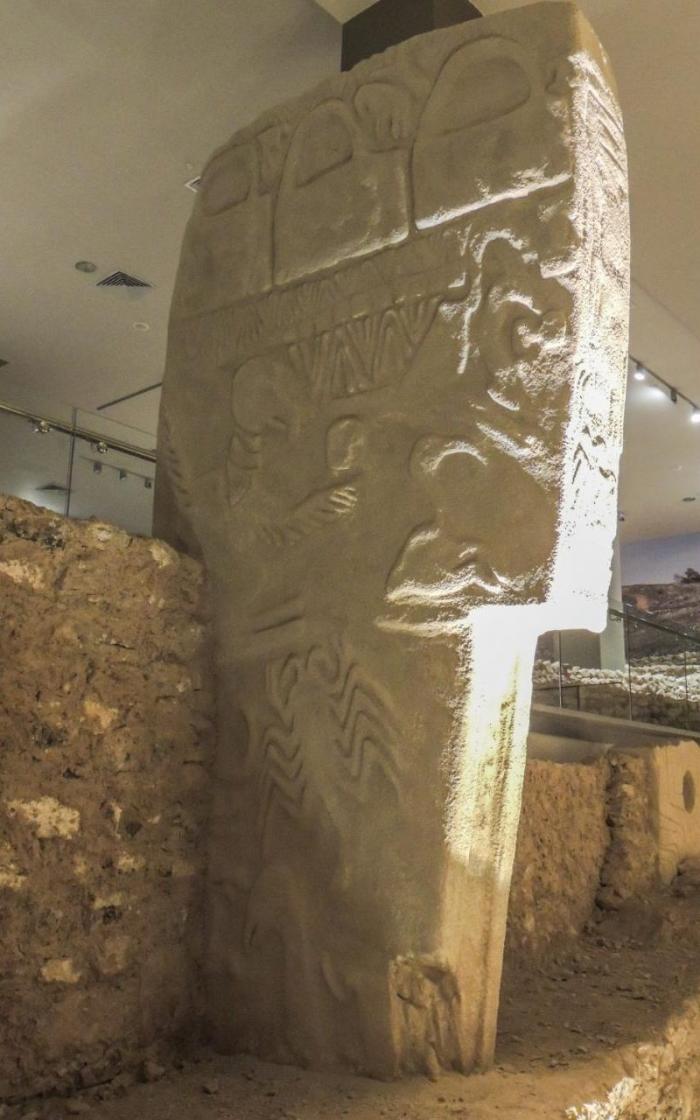 A replica of the Vulture Stone shows the animals that could represent the constellations as they were 12 centuries ago.
This sudden cooling is thought to have prompted people to settle down and develop agriculture and ranching, the basis of modern civilization.
Scientists at the University of Edinburgh think the Vulture Stone commemorates this event.
It is unclear if this is true, there is some speculation involved. It is also unclear how much the makers of the stone would have known or understood. However, if true, it is a remarkable discovery that shows our ancient ancestors were very much in tune with the cosmos and how what happens above their heads can impact their lives.
---
The California Network is the Next Wave in delivery of information and entertainment on pop culture, social trends, lifestyle, entertainment, news, politics and economics. We are hyper-focused on one audience, YOU, the connected generation. JOIN US AS WE REDEFINE AND REVOLUTIONIZE THE EVER-CHANGING MEDIA LANDSCAPE.
---
---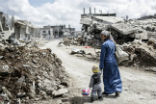 Seven years ago, on March 15, 2011, the Syrian Civil War began. Since then, the conflict in Syria has forced more than 5.4 million people ... continue reading
---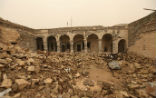 Looters from the Islamic State managed to discover the palace of an ancient Assyrian king under the tomb of Jonah in Mosul, Iraq. ... continue reading
---

Archaeologists have found proof of the existence of the Biblical prophet Isaiah. Working near the site of the Temple Mount in east ... continue reading
---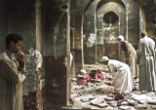 "Without an end to this persecution and violence, there is no future for religious pluralism in Iraq or anywhere else in the Middle East ... continue reading
---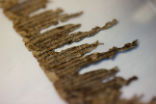 The Dead Sea Scrolls, which are among the oldest extant biblical manuscripts, have been a topic of interest since they were discovered in ... continue reading
---