Islamic State poised for massive victory near Baghdad
---
Iraqi army threatens to defect as Islamic State closes in
Fighters from the Islamic State are nearing victory in Anbar province, Iraq's westernmost region, while also nearing another victory in northern Syria.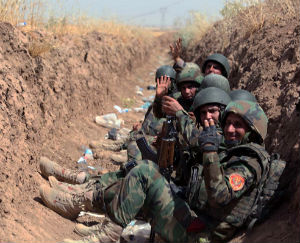 Kurdish soldiers in Iraq have so far managed to halt the advance of the Islamic State in the north, but Iraqi army forces are seeing defeat after defeat in western Iraq.
LOS ANGELES, CA (Catholic Online) - Iraqi army forces and Kurdish militia forces are struggling to contain the threat from the Islamic State, and even American airstrikes are not enough.
Act now, please help save fellow Christians from genocide!
Islamic State forces are on the verge of capturing Kobane, while Turkey still is unwilling to intervene, however, Turkey's government has decided to allow the United States to use airbases in the country for planes that conduct airstrikes against the Islamic State.
Iraqi officials in Anbar province have begun pleading for U.S. ground troops to stop the Islamic State assault.
On October 12, the U.S. military leader of the airstrike campaign against the Islamic State said that militants from the group came within 15.5 miles of Baghdad airport.
General Martin Dempsey said that the U.S. had to use attack helicopters against the Islamic State.
"The tool that was immediately available was the Apache (helicopter). The risk of operating in a hostile environment is there constantly," he said.
"You're not going to wait until they're climbing over the wall. Had (Islamic State forces) overrun the Iraqi unit, it was a straight shot to the Baghdad airport. So, we're not going to let that happen."
The Islamic State currently controls about 80% of Anbar province, and are currently besieging Haditha, the last town entirely controlled by Iraqi military forces.
If Anbar province is conquered, the Sunni extremist group would control a swath of territory from the outskirts of Baghdad to Raqq in Syria, the Islamic State's capital.
More worryingly, Iraqi army forces and Anbar tribesmen who are fighting alongside them have announced that they will abandon their weapons and flee if the U.S. does not intervene with a serious military presence, despite the fact that both Iraqi Prime Minister Haidar al-Abadi and U.S. President Barrack Obama have been adamant that U.S. forces will not deploy back into Iraq.
---
Copyright 2018 - Distributed by THE CALIFORNIA NETWORK
Pope Francis Prayer Intentions for July 2018
Priests and their Pastoral Ministry.
That priests, who experience fatigue and loneliness in their pastoral work, may find help and comfort in their intimacy with the Lord and in their friendship with their brother priests.
---
---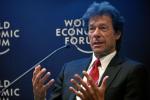 Catholic Relief Services is among the 18 international organizations ordered closed by Pakistan's new government without explanation. The ... continue reading
---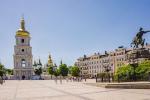 The Ukrainian Orthodox Church seems on the verge of achieving independent status, a development straining ties between the Patriarchs of ... continue reading
---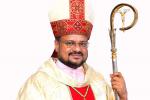 Authorities are investigating Bishop Franco Mulakkal of Jalandhar after a Kerala nun accused him of raping her in 2014 and sexually abusing ... continue reading
---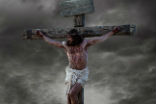 A gruesome discovery in an Italian tomb has revealed more evidence of how the Romans performed crucifixions. The finding proves that Roman ... continue reading
---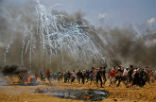 Expressing his sorrow for those who have lost their lives, Pope Francis Wednesday called for peace and dialogue in the Middle East, which ... continue reading
---