Diocesis de Cordoba celebrara Ano Jubilar del Sagrado Corazon de Jesus
---
Mons. Demetrio Fernandez, Obispo de Cordoba (Espana), presento el Ano Jubilar del Sagrado Corazon de Jesus que se celebrara desde el 24 de octubre de 2018 hasta esa misma fecha del ano 2019.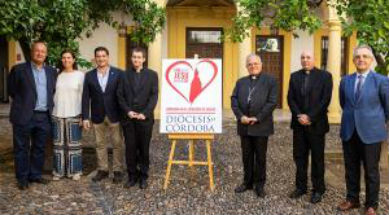 MADRID (ACI Prensa) - La Diocesis de Cordoba celebrara un Ano Jubilar del Sagrado Corazon de Jesus con motivo del noventa aniversario de la consagracion de Cordoba y su diocesis. Ademas coincide con el centenario de la consagracion publica de Espana al Sagrado Corazon de Jesus en 1919.
Durante la presentacion del Ano Jubilar, el Obispo de Cordoba aseguro que en este tiempo "se profundizara en el culto y la espiritualidad del Corazon de Jesus" y subrayo que "vivir del amor de Cristo nos hace libres y nos ensena a ser solidarios".
Por eso Mons. Fernandez animo a "amar al estilo del Corazon de Jesus".
Segun explico el P. Carlos Gallardo, Director del Secretariado de Apostolado de la Oracion, es "una oportunidad pastoral que potencia la actividad cultural y cultual del recinto de las Ermitas".
Por su parte, el P. Manuel Gonzalez, miembro del equipo diocesano del Apostolado, recordo que "el Corazon de Jesus es la respuesta a las necesidad de este mundo" y que todas aquellas actividades que se han preparado estan pensadas para "todo tipo de publico".
Ademas, Juan Manuel Fernandez, presidente de la asociacion "Amigos de las Ermitas" subrayo  que en los treinta y cinco anos que llevan trabajando han conseguido hacer que el monumento del Sagrado Corazon en Cordoba sea "una referencia espiritual en la ciudad" en la ciudad.
---
Copyright 2018 - Distributed by THE CALIFORNIA NETWORK
Pope Francis Prayer Intentions for July 2018
Priests and their Pastoral Ministry.
That priests, who experience fatigue and loneliness in their pastoral work, may find help and comfort in their intimacy with the Lord and in their friendship with their brother priests.
---
---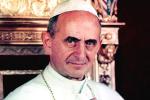 La Oficina Filatélica y Numismatica del Vaticano celebrara la canonizacion del Papa San Pablo VI con una emision especial de una moneda ... continue reading
---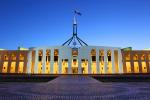 After being slammed for his religion and told he would never understand abortion because it is a women's issue, Australian senator Barry O' ... continue reading
---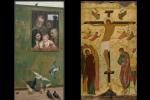 ‽Art, spirituality, beauty," are the three words Vatican Museums director Barbara Jatta used to describe a visiting exhibition of 54 ... continue reading
---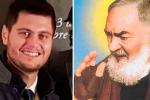 Matteo Pio Colella was just 7 years old when he contracted a deadly disease. Doctors believed there was no hope for the boy, but he made a ... continue reading
---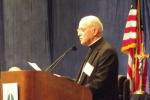 An Italian court has ordered Archbishop Carlo Maria Viganò to pay back nearly 2 million euro of inheritance, plus interest and legal ... continue reading
---