El Papa acepta renuncia de obispo acusado de malversar fondos de la Iglesia
---
El Papa Francisco acepto la renuncia del Obispo de Formosa (Brasil), Mons. Jose Ronaldo Ribeiro, acusado junto a otros 5 sacerdotes de malversar fondos de la Iglesia en marzo de 2018.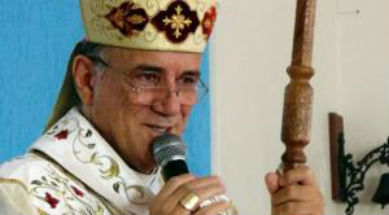 Vaticano (ACI Prensa) - Asi lo dio a conocer este miercoles 12 de septiembre la Sala de Prensa de la Santa Sede, que tambien informo del nombramiento del Arzobispo de Uberaba, Mons. Paulo Mendes Peixoto, como Administrador Apostolico Sede Vacante de la Diocesis de Formosa.
Mons. Ronaldo tiene 61 años de edad y, en condiciones regulares, su renuncia debia presentarla todavia en 14 anos mas, cuando cumpliera 75, la edad limite para el servicio pastoral de los obispos al mando de las diocesis catolicas del mundo.
Aunque el comunicado del Vaticano no menciona el caso, en marzo de este año Mons. Ronaldo y otros cinco sacerdotes fueron arrestados y encarcelados con prision preventiva en el marco de la operacion "Caifas", ordenada por el Ministerio Publico de Goias.
Fueron acusados de desviar 2 millones de reales (unos 600 mil dolares) y de usar el dinero de las parroquias de la Diocesis de Formosa para comprar una hacienda de ganado y una casa de loterias.
El dinero malversado proviene de diezmos, donaciones, estipendios por bautismos y matrimonios de los templos ubicados en los municipios de Posse, Formosa y Planaltina, en los alrededores de Brasilia, la capital de Brasil.
Segun las autoridades, el desvio de dinero se realiza desde 2015, cuando el Obispo tomo posesion de la Diocesis de Formosa.
El martes 17 de abril un tribunal de justicia acepto un habeas corpus presentado por Mons. Ronaldo. Luego se procedio a su liberacion y a la de los otros 5 presbiteros.
El entonces Obispo de Formosa afirmo ser inocente de las acusaciones y dijo que fueron victimas de un plan para desmoralizarlos, siendo "acusados â€
---
Copyright 2018 - Distributed by THE CALIFORNIA NETWORK
Pope Francis Prayer Intentions for July 2018
Priests and their Pastoral Ministry.
That priests, who experience fatigue and loneliness in their pastoral work, may find help and comfort in their intimacy with the Lord and in their friendship with their brother priests.
---
---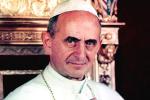 La Oficina Filatélica y Numismatica del Vaticano celebrara la canonizacion del Papa San Pablo VI con una emision especial de una moneda ... continue reading
---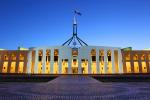 After being slammed for his religion and told he would never understand abortion because it is a women's issue, Australian senator Barry O' ... continue reading
---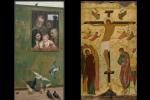 ‽Art, spirituality, beauty," are the three words Vatican Museums director Barbara Jatta used to describe a visiting exhibition of 54 ... continue reading
---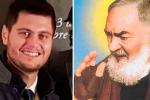 Matteo Pio Colella was just 7 years old when he contracted a deadly disease. Doctors believed there was no hope for the boy, but he made a ... continue reading
---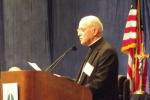 An Italian court has ordered Archbishop Carlo Maria Viganò to pay back nearly 2 million euro of inheritance, plus interest and legal ... continue reading
---