Will ISIS attack the Vatican this Christmas?
---
Additional threats suggest thew Vatican is a primary target.
A pro-ISIS media group has threatened the Vatican once again. The Wafa' Media Foundation has published another poster suggesting the Vatican is in the terror organization's crosshairs. Rome is a symbolic target for the Islamic State which is struggling to remain relevant under intense pressure.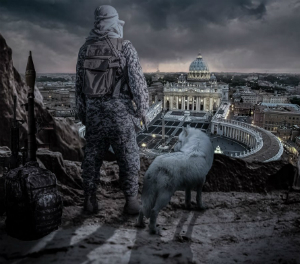 The message is clear, ISIS is begging the help of a lone wolf terrorist to perform an attack they can no longer do themselves.
LOS ANGELES, CA (California Network) - The Islamic State is targeting the Vatican this Christmas, according to a series of propaganda images released by the Wafa' Media Foundation. The foundation is a pro-ISIS organization that routinely releases propaganda in support of the terror organization. 
The latest image shows a jihadist overlooking St. Peter's Square with a white wolf next to him. The symbolism of the message is clear. The Islamic State is petitioning lone wolf sympathizers to carry out an attack on the Vatican. 
Despite the reasonable optimism, caution is required, especially this Advent and Christmas season when the attack is promised. The Islamic State has had intermittent success in finding lone wolves to carry out their attacks. 
The terrorists are naturally drawn to areas with large numbers of visitors. With more than 5 million visitors per year, Vatican City is one of the most visited locations in Europe. The amount of foot traffic around St. Peter's Square makes areas around the Vatican the most likely area for an attack. St. Peter's Square and Vatican City itself are well protected with barricades and armed officers. 
Pope Francis is protected by the Swiss Papal Guard. While the Guard is ceremonial, the men have military training and access to military-grade weapons including compact submachine guns. Several armed guardsmen patrol in plainclothes. There is no question these guardsmen will defend the Pope with their lives, and although few, they are a competent force. 
The greatest concern remains for pedestrians in the vicinity of St. Peter's Square. 
Italian authorities maintain an effective counterterrorism force and are constantly vigilant. 
The Islamic State is crumbling under pressure and is no longer a unified entity. Their operations are widely dispersed. They lack leadership, funding, and command and control. It's easy to produce and publish propaganda online. It's much more difficult to carry out an attack when the entire organization is being forcibly dismantled. 
---
Copyright 2018 - Distributed by THE CALIFORNIA NETWORK
Pope Francis Prayer Intentions for July 2018
Priests and their Pastoral Ministry.
That priests, who experience fatigue and loneliness in their pastoral work, may find help and comfort in their intimacy with the Lord and in their friendship with their brother priests.
---
---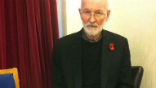 Father Patrick Hennessy, who was robbed and attacked in May at his rectory in Scotland, says he has forgiven his robber and wants to visit ... continue reading
---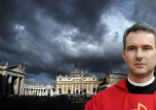 At the close of his civil trial in the Vatican, former Holy See diplomat Msgr. Carlo Alberto Capella was found guilty of possessing and ... continue reading
---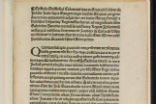 After spending more than a decade in a private collection in Atlanta, a copy of a 1493 letter written by Christopher Columbus about his ... continue reading
---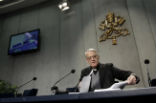 Former Vatican diplomat Msgr. Carlo Alberto Capella is facing trial this month after having been indicted by the Holy See on charges of ... continue reading
---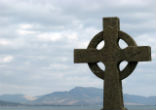 Faulty history, bad moral analysis and dubious voting advice are behind claims that several cherished Irish saints were involved in ... continue reading
---