New British Prime Minister Theresa May flashes ILLUMINATI hand signal, here's what it could mean and why some people are worried (SECRET PHOTOS)
---
Signal could mean she is part of a secret society.
Is the new Prime Minister, Theresa May a member of the Illuminati? According to some theories, the answer is yes.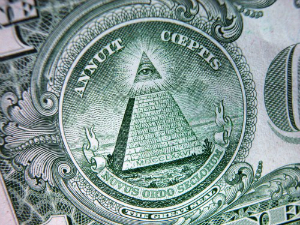 The dollar bill is rumored to contain Illuminati symbols such as the pyramid.
LOS ANGELES, CA (California Network) - British Prime Minister Theresa May is a member of the Illuminati, according to one popular theory on the web. The evidence comes from photographs which show her making what appears to be a secret sign with her hands. The sign matches those made by other powerful people also rumored to be part of the secret society.
The Illuminati is a secret society that is rumored to exist. Its members are allegedly very wealthy and powerful. Their goal is to establish a new world order under a single global government.

Historically, the Illuminati was a real European society established in the 1700s to share philosophical ideas and to promote Enlightenment values. Most historians agree the secret society quit operating around 1787. However, a few believe the society survived and continued to meet under even greater secrecy.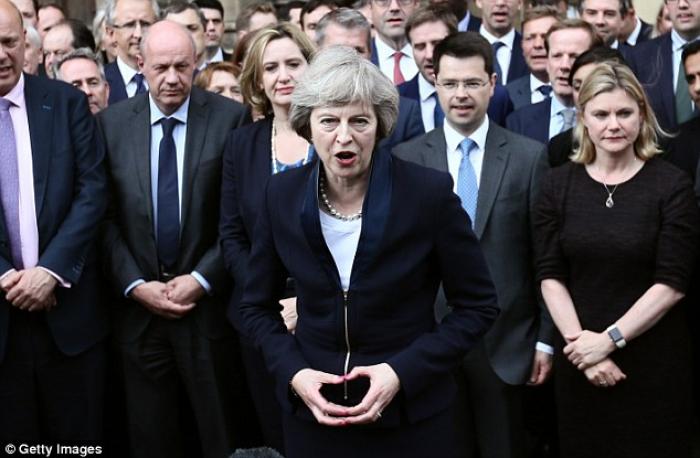 What is she doing with her hands and why? Some believe this is a secret Illuminati hand signal.
The society persists to this day, some argue, and its members use secret hand signals to identify themselves to others. One such symbol is the pyramid. The pyramid on the back of the U.S. $1 bill is said to be an Illuminati symbol, and it represents the few ruling over the many. The motto under the pyramid even says "novus ordo seclorum" which is Latin for "new world order."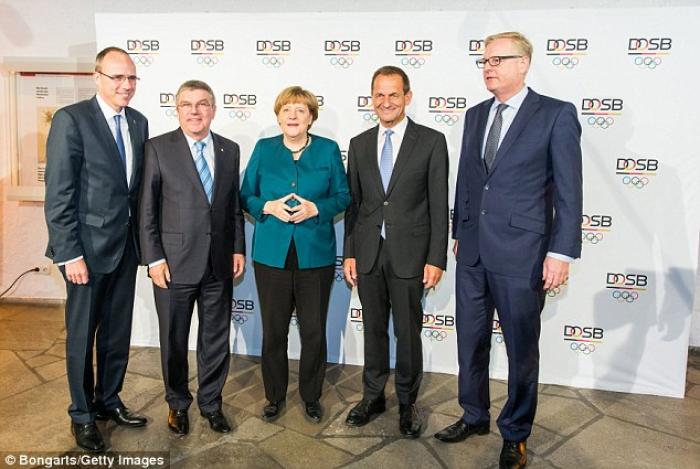 German Chancellor Angela Merkel seen flashing the sign.
In a photograph taken on July 11, the new British Prime Minister Theresa May is shown pressing her fingertips together, possibly making a hand signal. Her thumbs and forefingers form what looks like a flattened heart shape which he holds over her belly.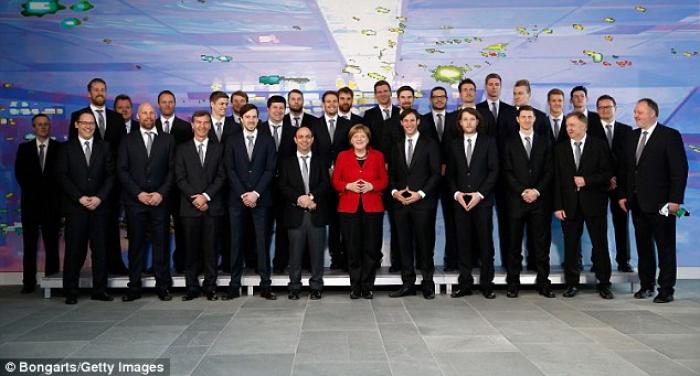 Can you spot the Illuminati in this photo?
The gesture is referred to as the "Merkel-Raute" made infamous by its frequent use by German Chancellor Angela Merkel. Merkel has been seen in numerous photographs making the sign with her fingers.
The sign is a reversed form of the "Roc Sign" which is considered to be the first Illuminati hand signal. It represents a pyramid. The reversal of the sign may not be significant, and may just be an attempt to look natural or to throw off conspiracy theorists.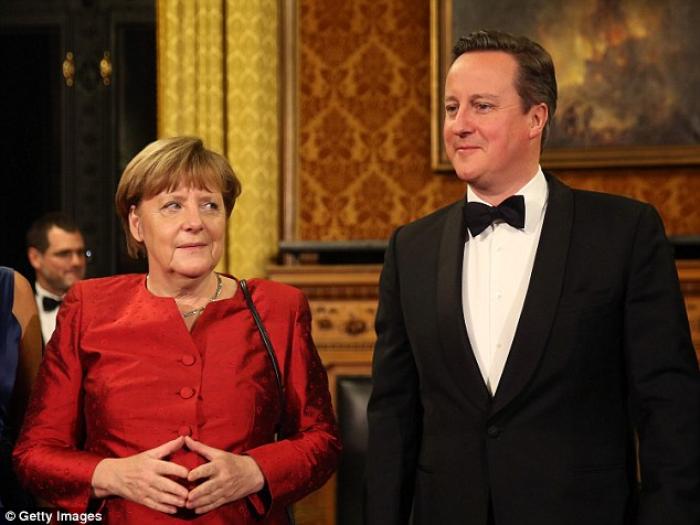 That awkward moment when the former British Prime Minister doesn't get it. Time to replace him with one who does?
The hand signal would be written off as a coincidence, a crank theory, if there were not so many photographs of powerful people making the same gesture. Is there a secret society of powerful people who run the world? People who literally script wars and political campaigns and whose every move is calculated to increase their power?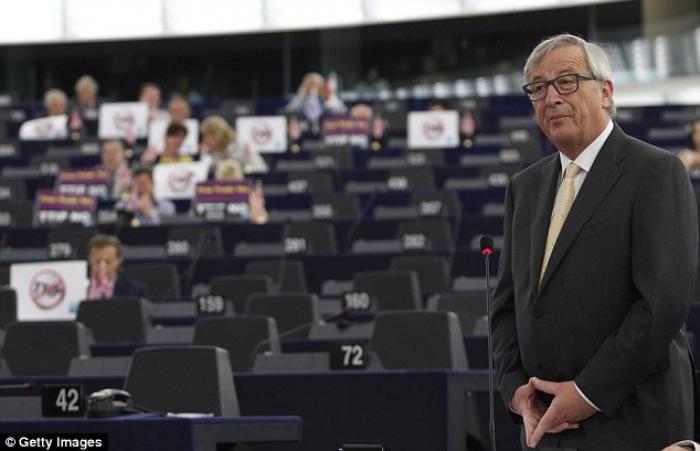 Jean-Claude Juncker, President of the European Commission is seen making the sign.
It is likely so. However, these people may not be so well organized as one might assume. Secret societies such as the Bilderberg Group do exist and they do meet and discuss plans. The Davos men, referring to the broad circle of elites who meet for the World Economic Forum in Davos, Switzerland every year, is one such example.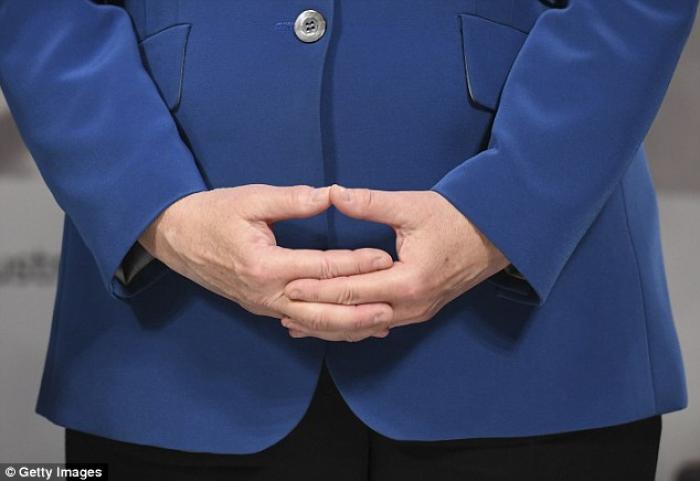 There just has to be an easier way. A spreadsheet perhaps?
But neither the Bilderbergers or the Davos men are too well organized. In any group of super-wealthy, super powerful type-A personalities, rivalries will develop. It can be difficult for such people to agree on anything at all, making it almost impossible for these people to rule the world.
Instead, the more likely answer is that they all behave similarly, taking logical actions to increase their power and wealth. For example, if they all buy low and sell high at the same time, it makes them look coordinated when actually they're each taking logical actions in their own self-interest. This makes them appear to be coordinated to outsiders, giving rise to conspiracy theories.
But the hand gestures still haven't been explained, and until they are, many will continue to wonder if the Illuminati is real, and what they could be planning for us next.
---
The California Network is the Next Wave in delivery of information and entertainment on pop culture, social trends, lifestyle, entertainment, news, politics and economics. We are hyper-focused on one audience, YOU, the connected generation. JOIN US AS WE REDEFINE AND REVOLUTIONIZE THE EVER-CHANGING MEDIA LANDSCAPE.
---
---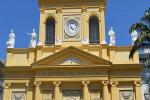 A gunman killed at least four people people Tuesday, inside the Cathedral of Our Lady of the Conception in Campinas, Brazil. After opening ... continue reading
---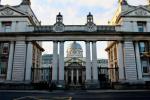 A pro-life association of nurses and midwives in the Republic of Ireland is joining a growing number of concerned voices who say that many ... continue reading
---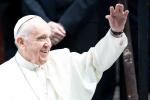 Everyone should, according to his or her specific gifts, fight to protect the fundamental rights of individuals, Pope Francis said Monday ... continue reading
---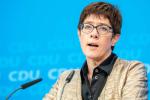 Annegret Kramp-Karrenbauer was named the new leader of Germany's Christian Democratic Union (CDU) at a special party conference December 7. ... continue reading
---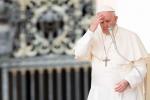 Advent is a time of waiting and expectation, Pope Francis said Sunday, but this season also requires a "journey of conversion." ... continue reading
---