El Cardenal Velasio De Paolis, Delegado Pontificio de los Legionarios de Cristo y el Regnum Christi, anunció para los primeros días de diciembre de 2013 la realización de la Asamblea General de las Mujeres Consagradas del movimiento Regnum Christi.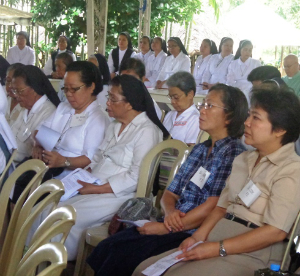 ROMA (ACI/EWTN Noticias) - La Asamblea de las Mujeres Consagradas comenzará el 2 de diciembre, y se espera que se prolongue hasta el 15 de ese mes. Antes de este evento, está prevista la realización de ejercicios espirituales, del 23 al 30 de noviembre.

El Delegado Pontificio de esta congregación seńaló que "la próxima Asamblea llega al final de un largo viaje de renovación espiritual, es el primero en la historia para las Mujeres Consagradas del Regnum Christi, y su principal propósito es concluir la revisión de los Estatutos".

El Cardenal Velasio De Paolis aseguró su voluntad en que todas las Mujeres Consagradas tengan voz en este proceso.

Cada territorio elegirá a sus delegadas para representarlas en la Asamblea, en Roma. Los resultados de este proceso de elección deberían estar disponibles a fines de octubre.

Esta Asamblea se realizará en las vísperas del nuevo Capítulo General Extraordinario de los Legionarios de Cristo, que tendrá lugar en Roma desde el 8 de enero de 2014.
---
Copywriter 2015 - Distributed by THE NEWS CONSORTIUM
Pope Francis Prayer Intentions for June 2015
Universal:
That immigrants and refugees may find welcome and respect in the countries to which they come.
Evangelization:
That the personal encounter with Jesus may arouse in many young people the desire to offer their own lives in priesthood or consecrated life.

By Linky C. (NEWS CONSORTIUM)
Greeks are starting to empty their supermarkets, hoarding cash and food amidst the growing fear of a possible collapse in the Greek economy. Citizens of Greece continue to panic and doubt if there will be anything positive to look forward to after bailout deal ... continue reading
---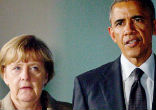 By Catholic Online (NEWS CONSORTIUM)
German Chancellor Angela Merkel was understandably upset after she learned the national Security Agency had her under surveillance for several years. This is the type of action the U.S. reserves for unfriendly nations, and not our strongest ally in NATO. Merkel ... continue reading
---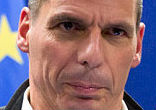 By Catholic Online (NEWS CONSORTIUM)
The nation of Greece, after years of scolding by the European Union over its fiscal irresponsibility is headed to an inevitable meltdown. Cash reserves are dwindling by the minute, sure to disintegrate the ruling coalition. LOS ANGELES, CA (Catholic Online) - ... continue reading
---

By Talia Ramos (NEWS CONSORTIUM)
Critics are not happy with the Hungarian government's plan to construct a 13-foot high border fence to narrow down the influx of illegal migrants coming to their country. The planned border is being compared to the historically terrifying Auschwitz and Iron Curtain ... continue reading
---

By Abigail James (NEWS CONSORTIUM)
Three different terrorist attacks occurred in three different areas, leaving a bloody line of death across three continents. The recent and horrific attacks reawaken the fear that ISIS' influence knows no boundaries. LOS ANGELES, CA (Catholic Online) - The attacks took ... continue reading
---

By Linky C. (NEWS CONSORTIUM)
Denise Thiem, an American woman who quit her job to go around the world, disappeared while in a Catholic Pilgrimage in Astorga, Spain and has been missing for more than three months Thiem's family is continuously searching for answers from the Spanish authorities ... continue reading
---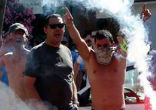 By Catholic Online (NEWS CONSORTIUM)
Denied their livelihood by the cyber-taxi service Uber, which pairs up paying passengers with unlicensed drivers, cab drivers overturned cars and blocked roads in Paris. The Uber service is already illegal in France, and the French government reiterated this ... continue reading
---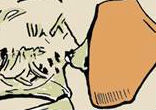 By Catholic Online (NEWS CONSORTIUM)
Modern man enjoys movies and TV shows involving the recently reanimated dead - "zombies," but in antiquity, the fear of the deceased suddenly coming back to life to wreak havoc with the living was at one time a real one. Skeletons have been unearthed and found ... continue reading
---

By Matt Waterson (NEWS CONSORTIUM)
The abundance of evidence that Russia is covertly and overtly assisting Ukrainian rebels in their fight against Kiev continues to grow, and now the commander of U.S. forces in Europe said that there is "clear and irrefutable evidence" that Russia is actively ... continue reading
---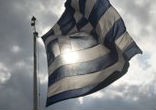 By Catholic Online (NEWS CONSORTIUM)
Expressing a mood of panic, and a resignation that no further help from Europe is forthcoming, Greeks withdrew over $1.1 billion dollars from their bank accounts last week. This pushes the beleaguered European nation closer towards a default. LOS ANGELES, CA ... continue reading
---
All Europe News